Dr. Ntsibane Ntlatlapa
Honorary Adjunct Professor, LINK Centre
nntlatlapa@gmail.com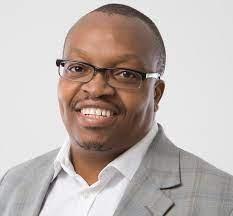 Dr. Ntsibane Ntlatlapa is Centre Head of the Centre for the 4th Industrial Revolution South Africa (C4IRSA) at the Council for Scientific and Industrial Resesearch (CSIR), and was previously the CSIR's Competency Area Manager for NextGen Enterprises and Institutions.
Ntsibane holds a PhD in Computer Science (graduated 1999) from Auburn University in the US, and has more than 20 years of post-doctoral research experience in research and technology development. At international level, he served as the Vice-Chairperson of the International Telecommunication Union's ITU-T Multimedia Study Group (Study Group 16) for a three-year period.
Ntsibane has academic experience in developing curricula, teaching and supervision in Lesotho, Nigeria, the US, and South Africa. At the LINK Centre, he lectures on the Master of Arts in ICT Policy and Regulation (MA ICTPR), participates in postgraduate student supervision, and is working towards collaborative engagements between LINK and the CSIR on research into digital innovation and digital transformation.