Dr. Lucienne Abrahams
Director and Senior Lecturer, LINK Centre
luciennesa@gmail.com
https://orcid.org/0000-0002-5219-8448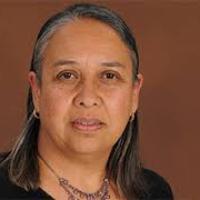 LINK Director Dr. Lucienne Abrahams specialises in matters of digital innovation and digital transformation in African economies and societies. Her current research projects focus on innovation in South African tech hubs (for the Open African Innovation Research Partnership (Open AIR)), and health e-services improvement (via an Egypt-South Africa research partnership). Earlier research looked at the electronic communications environment in the Southern African Development Community (SADC); a universal access and service strategy for Namibia; an e-government monitoring and evaluation framework and provincial innovation strategy for the Gauteng Provincial Government; a broadband strategy statement for the City of Johannesburg; and knowledge economy input papers for the Free State and KwaZulu-Natal Provincial Governments.
Abrahams convenes, teaches on, and supervises student research for, three Wits postgraduate degree programmes: the MA in the field of ICT Policy and Regulation (MA ICTPR); the MA (by dissertation) in Interdisciplinary Digital Knowledge Economy Studies; and the PhD in Interdisciplinary Digital Knowledge Economy Studies.
In addition to her university-based work, Abrahams has served a 10-year term as Council Member of the National Advisory Council on Innovation (NACI), a 10-year term as Board Member of the Development Bank of Southern Africa (DBSA), and terms on the boards of the State Information Technology Agency (SITA), the National Research Foundation (NRF), and the Council on Higher Education (CHE). She also contributed as a member of the Ministerial Review Panel on the Science Technology and Innovation Institutional Landscape (2015-2017).
Abrahams is Corresponding Editor of The African Journal of Information and Communication (AJIC).