Pharmacy Practice
Pharmacy Practice integrates with other courses such as Clinical Pharmacy and Pharmaceutics in areas of Pharmaceutical Care Processes and Drug Therapy Management. It is the backbone of pharmacy and gears students to become well-rounded pharmacists of the future.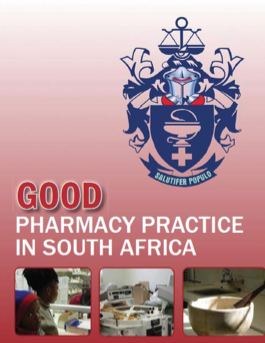 The division of Pharmacy Practice provides students with the knowledge on clinical, social and administrative skills associated with the fluid practice of pharmacy. Clinical skills such as pharmaceutical care processes and rational usage of drugs, good pharmacy practice, good warehouse practice, good clinical practice and the use of complementary medicines are taught in order to provide the best quality of life for patients.
Social skills such as Communication Skills and Business Management Principles (within the PharmApprentice Program) are developed in order to create an informed, professional and empathic pharmacist graduate. Administrative skills are taught through our pharmaceutical business apprentice program and pharmacy management, drug supply management and the development of practice policy in order to provide our pharmacy students with the professional edge required to effectively manage their profession and their positions in practice.
Training in ethics and principles of law are taught from the second year of Pharmacy Practice and include subjects such as The Medicines and Related Substances Act, Pharmacy Act, Good Pharmacy Practice, Labour Laws, Scheduling and other allied health professional laws such as The Health Professions Act and Nursing Acts. Specialist skills courses are also offered in the fourth year of Pharmacy Practice and include subjects such as regulatory affairs and good clinical practice.
Research within the division focuses on the legalization of Marijuana within the South African context for medicinal purposes, Telepharmacy and Telemedicine, investigating the use of technology and software development for pharmacy practice, drug utilization in the public sector by focusing on effective patient education and overall patient care, the effectiveness of public health treatments in the management of patient health, the evaluation of patient attitudes to healthcare and how best to overcome the obstacles associated with public health. Other areas of research interest include the changing and developing roles of pharmacists in society, including the broad field of clinical pharmacy and the logistics and legalities of Primary Care Drug Therapy (PCDT).
For any further information please contact:
Dr. Stephanie de Rapper (Head of Division and Lecturer)
T: +2711-717-2268
Email: stephanie.derapper@wits.ac.za
Ms. Rubina Shaikh (Lecturer)
T: +2711-717-2168
Email: rubina.shaikh@wits.ac.za
Ms. Zelna Booth (Lecturer)
T:+2711-717-2552
Email: zelna.booth@wits.ac.za
Dr. Neelaveni Padayachee (Senior Lecturer)
T:+2711-717-2269