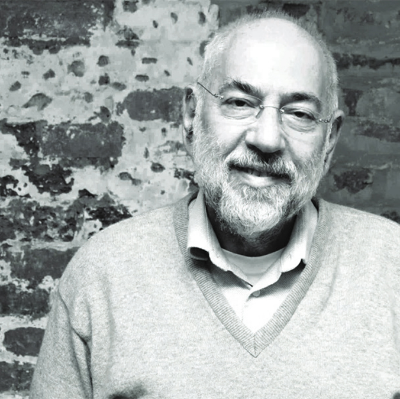 23 May 2023
Tribute to "Prof Barry" Dwolatzky, the Wits Gentle Software Giant
By Dr. Lucienne Abrahams, Director, LINK Centre, School of Literature, Language and Media (SLLM), University of the Witwatersrand (Wits), Johannesburg

Writing a tribute to a dear colleague and friend is an act we do not choose, but one which is visited upon us. I met "Prof Barry" circa 1998, at the time of the final consultations held by the dti on the South African Information Technology Industry Strategy (SAITIS), just prior to the planned implementation. Prof Barry took the ideas to heart, working tirelessly to promote, and contribute to the evolution of, the software industry in South Africa.

In 2003, he initiated the quest to establish a software development centre, and in 2005 established the Joburg Centre for Software Engineering (JCSE), which still operates, offering software design courses and events of significant value to the software development community. He and the JCSE were instrumental in producing the annual IT Skills Survey—in later years through a partnership with the Institute of IT Professionals South Africa (IITPSA). The thinking arising from the annual skills survey found its way into the background gap analysis (co-authored by Prof Barry in 2018) for the National Digital and Future Skills Strategy South Africa, which was adopted in 2020.

Following the experimental Tech-in-Braam working group meetings of small software companies in 2012, Prof Barry led the creation of the Tshimologong Digital Innovation Precinct, a Wits University-initiated tech hub space in the Joburg inner city, and he was instrumental in the IBM Lab taking up residence there. More importantly, he supported the idea of creating many university-based and rural tech hubs, so as to cater to the distinctiveness of tech environments—for industry, for the social world, for women in science, and more. He understood that one tech hub isn't enough for a 21st century university, an idea implicit in the formulation of the Wits Strategic Plan for Innovation 2022–2026, which he led.

While spending much of his final energy on creating the Wits Innovation Centre (WIC), Prof Barry also gave time to enabling the work of the Uganda Institute of Information and Communications Technology (UICT)—one of the many steps he took during his career towards building African continental software capacity. In this initiative, as in countless other endeavours, Prof Barry contributed what was perhaps his greatest attribute: his unwavering collegiality—as demonstrated by his constant desire to see colleagues add onto his and each other's ideas, so as to make the eventual outcomes so much stronger.

Prof Barry … what struck me at the end, last week, was how neatly you left everything: the neatness of a powerful engineering mind, the neatness of a gentle software giant. The JCSE and Tshimologong contribute to South Africa's digital future; the WIC is here (after many earlier ideas were left in the sands of time); and the UICT programme has substance. Teams are in place to carry forward the work.

You would always say "greetings!" In the days since your passing, so many of us in the Wits LINK Centre community—those many of us who relied on, and could always count on, your support and guidance—have been sending you greetings, in our thoughts. And we have been paying you tribute, via websites, social media, emails and texts—all enabled by innovative deployment of that thing you loved: software!

Our tributes to you have also been offline, in analogue, via words spoken among us. And those tributes will never end. You will forever inspire us through your journey, which is now invested in all of our journeys. Greetings dear colleague. We wish you peace.
Wits University Emeritus Professor Barry Dwolatzky passed away on 16 May 2023 in Johannesburg.