Art and science collide to provoke new thinking about water
- Wits University
What does a polluted river sound like? How does sand-filtered water taste? Will acid mine drainage scald your skin? Do oceans echo?
Wits University presents WATERSHED: Art, Science, Elemental Politics, a unique, topical, and important programme of exhibitions and academic symposia to provoke new thinking about water.
Water remains topical and the interdisciplinary approach of WATERSHED challenges the public to think about water in new ways.
From yarn bombs and sonically digitizing pollution, through bacteria-infused water purification, to artworks evoking both discomfort and inspiration, WATERSHED includes interactive art installations and performances, engineering, humanities and science displays, and interdisciplinary scholarly panels:
There's an acoustic ecologist with a background in computer science and noise music who digitized the sound of pollution in a river and turned it into an art installation
An engineering student from Mpumalanga is researching a slow sand water filtration system for domestic use
An artist from India is creatively interpreting the impact of mining
There's a seminar on how Joburg can avoid a "Day Zero" and a symposium on how big data and digitally generated visuals can provide policymakers with climate change and water security models in the future.
WATERSHED aims to facilitate conversation and build collaborations across creative arts practice and theory, the humanities, and the social, natural and physical sciences.
Professor Lenore Manderson conceptualised and directs WATERSHED. Manderson is a National Research Foundation A-rated Distinguished Professor of Public Health and Medical Anthropology in the School of Public Health at Wits, and a Visiting Professor of Environmental Studies at the Institute at Brown for Environment and Society (IBES) at Brown, USA.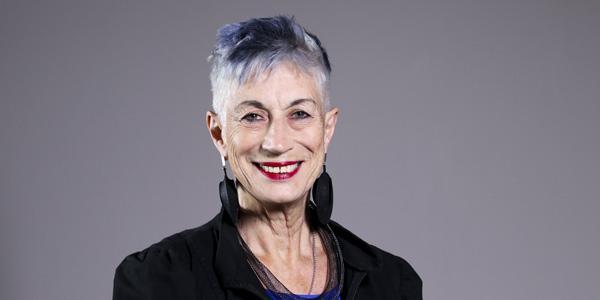 "The artwork is about getting people working outside the academy to engage with water in a way that they haven't before. If you're a dancer, for example, you may never go to a seminar by an earth scientist on palaeogeology, but finding ways to bring together artists and scientists opens up how you understand the world and what you understand to be the issues," says Manderson.
Several artists participating in WATERSHED are visiting fellows in Digital Arts, Fine Arts, and Theatre and Performance in the Wits School of Arts. Artists include:
Atul Bhalla, Associate Professor, Department of Art Design and Performing Arts, Shiv Nadar University, Delhi whose work, Looking for Lost Water (Explorations at the Cradle) examines water as a repository of history, meaning and myth within the Johannesburg gold mining context taking references of land and water from historical contexts.
Brian House (PhD, Columbia) is an acoustic ecologist with a background in computer science and noise music. His work, Acid Love, is a case study sound installation featuring acid mine drainage. He digitised the sound of pollution in a river and created an art installation from the data.
Christine Dixie is a Senior Lecturer in the Department of Fine Art, Rhodes University. Her work, Under the Sediments, superimposes two visual languages to represent art history and fracking.
Lucia Monge is a Peruvian artist working at the Rhode Island School of Design and at Brown. She is based at the Centre in Water Research and Development (CiWARD) at Wits, which informs her work at WATERSHED, Mi niño, your dry spell, their waterfall. This plant-inspired design that focuses on the tools used to collect, treat and transport water in different parts of the world.
WATERSHED includes a scholarly programme and participating Wits academics include:
The presentation of posters exhibited for the duration of WATERSHED takes place on 13 September at 12:00 in the Anthropology Museum. Posters by Wits students include:
An installation by Busisiwe Mashiane, a fourth-year student in the School of Chemical and Metallurgical Engineering, demonstrates Slow Sand Water Filtration for Domestic Use in the Atrium of the Chamber of Mines Building on West Campus for the duration of WATERSHED.