Academic Staff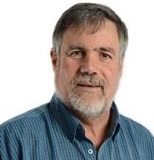 Distinguished Professor Robert (Bob) Scholes
Systems Ecologist
Professor Bob Scholes is an internationally renowned ecologist with decades of experience in Africa and abroad. He is among the top 1% of environmental scientists worldwide based on citation frequency, publishing widely in the fields of savanna ecology, global change and earth observation. Bob has led several high profile studies (for example the Assessments of Elephant Management and of Shale Gas Development) and research campaigns (such as SAFARI 2000 and the Southern African Millennium Ecosystem Assessment).
He has served as a lead author for the Intergovernmental Panel on Climate Change during the 3rd, 4th and 5th assessments and was co-Chair of the Conditions Working Group of the Millennium Ecosystem Assessment, and co-Chair of the Global Assessment of Land Degradation and Restoration. He has been a member of the following steering committees: Global Climate Observing System; Global Terrestrial Observing System (Chair), Group on Earth Observation (GEO) Implementation Planning Task Team, and GEO Biodiversity Observation Network (Chair).
Additionally, he served on the boards of the International Centre for Research in Agroforestry, the South African National Parks and South African National Space Agency. He is a Fellow of the CSIR, Fellow of the Royal Society of South Africa, Member of the South African Academy and a foreign associate of the United States National Academy of Sciences.


Distinguished Professor Coleen Vogel
Climatologist
Professor Coleen Vogel is a climatologist by training and has undertaken research in climate change, climate vulnerability and adaptation, with a particular focus on disaster risk reduction and climate variability. She was one of the key contributors to the writing of the Green and White Papers on South African Disaster Management and was a major contributing author for the Disaster Management Act.
She was one of the Chapter Lead Authors of the Africa Chapter for the Intergovernmental Panel on Climate Change, IPCC 4th Assessment Report and was also an author of the Synthesis Report for Policy Makers of the 4th IPCC Assessment Report. A Nobel Peace Prize was awarded to the author team together with Al Gore for the 4th Assessment Report. Coleen was a Chapter Author on Human Security for the 5th IPCC assessment report. Coleen has also been involved in various international global environmental change activities. She has been Chair and Vice Chair of international committees (for example, the International Human Dimensions Programme, now known together with other international programmes as Future Earth).
She has received an international award, the Burtoni Award, for her work on climate change advocacy and science of climate change adaptation. Her current research interests include transformative education for global environment change and sustainability, climate change in its broader context and adaptation and disaster risk reduction focusing particularly on the interactions between physical and social dimensions shaping change


Distinguished Professor Francois Engelbrecht
Climatologist
Francois Engelbrecht is Professor of Climatology at the Global Change Institute (GCI) of the University of the Witwatersrand in South Africa. Engelbrecht specializes in numerical climate model development and the simulation of African climate variability and change, in particular, he currently leads the development of an African-based Earth System Model towards participation in the Coupled Model Intercomparison Project Phase Six (CMIP6) of the World Climate Research Programme (WCRP).
Engelbrecht's research has led to new insights into the changing temperature, rainfall and circulation patterns over the continent under enhanced anthropogenic forcing. He served as an invited Lead Author of the IPCC's Special Report on Global Warming of 1.5°C, which was published in 2018, and he is currently an invited Lead Author of Working Group I of Assessment Report Six of the IPCC. He is also an invited member of the Working Group on Numerical Experimentation of the World Climate Change Research Program (WCRP), and a steering group member of the Climate and Ocean: Variability, Predictability and Change (CLIVAR) project of the WCRP.


Prof. Mulala Danny Simatele
Environmental Scientist
Prof. Mulala Simatele is an Environmental Scientist by training and specialized in Geographies of the Environment and Sustainability. He holds a DPhil in Environmental Management and Sustainability from the University of Sussex in the UK. Prior to joining Wits, Mulala worked for the University of St. Andrews in Scotland where he was part of the team which established the St Andrews Sustainability Institute.
His main areas of research interest revolves around community based natural resource management with a special focus on water management, education for sustainability, climate change adaptation, environmental justice, environmental impact assessments, marine resource management and disaster risk management. In additional to academic engagement, Mulala is one of three technical advisors to the International Development Research Centre (IDRC) and the Australian Center for International Agricultural Research (ACIAR) on the Cultivate Africa Programme.
He is also a board member for Hanell International and has diverse experiences working with policy related institutions notably on environmental management, climate change adaptation and environmental sustainability. Notable among these institutions include: The World Bank; The Scottish Environmental Think Tank, and the Ford Foundation. He has also served as an environmental consultant for different governments; the government of Bolivia; Botswana, Ghana, Jamaica, Kenya, Malawi, Namibia, Tanzania, Sweden, Zambia and Zimbabwe. He has also worked with various NGOs on environmental and climate change issues including community development. Mulala is very passionate about research and working with students from diverse backgrounds. Since arriving at Wits in 2013, he has successfully supervised 20 PhD students and over 80 Masters and honours students.