Academic Staff

Professor Barend Erasmus: Exxaro Chair in Global Change and Sustainability; and GCI Director
Professor Barend Erasmus is one of South Africa's leading experts in the field of climate change impacts, spatial ecology and land cover change. His doctoral degree was the first assessment of climate change impacts on biodiversity in South Africa, and the core paper from the study continues to be cited in international literature. Barend has more than 80 primary publication outputs, with over 3 500 citations. He is the Exxaro Chair in Global Change and Sustainability, and Director of the Global Change Institute (GCI). As the Director of GCI, he is tasked with not only aligning the Institute to reach its core objectives, but to also engage with various key role-players such as government, industry, researchers and business to collaboratively work together to tackle global change challenges. He has forged collaborative partnerships with recognised centres of expertise including the Council for Industrial and Scientific Research (CSIR), SANParks, the Rochester Institute of Technology (USA) and the University of Bonn (Germany). As the Exxaro Chair in Global Change and Sustainability, Barend's own research focuses on long-term patterns of landscape change, and how to ensure that ongoing- and future changes take us closer to sustainability. Passionate about research and imparting knowledge, Barend has supervised over 50 Honours, MSc and PhD students.
Distinguished Professor Coleen Vogel
Professor Coleen Vogel is a climatologist by training and has undertaken research in climate change, climate vulnerability and adaptation, with a particular focus on disaster risk reduction and climate variability. She was one of the key contributors to the writing of the Green and White Papers on South African Disaster Management and was a major contributing author for the Disaster Management Act.
She was one of the Chapter Lead Authors of the Africa Chapter for the Intergovernmental Panel on Climate Change, IPCC 4th Assessment Report and was also an author of the Synthesis Report for Policy Makers of the 4th IPCC Assessment Report. This large team of various scientists, together with Al Gore, received a Nobel Peace Prize. Coleen was a Chapter Author on Human Security for the 5th IPCC assessment report. Coleen has also been involved in various international global environmental change activities. She has been Chair and Vice Chair of international committees (for example, the International Human Dimensions Programme, now known together with other international programmes as Future Earth). She has received an international award, the Burtoni Award, for her work on climate change advocacy and science of climate change adaptation. Her current research interests include transformative education for global environment change and sustainability, climate change in its broader context and adaptation and disaster risk reduction focusing particularly on the interactions between physical and social dimensions shaping change. She is very keen to build links and collaborations with others, particularly in sustainability and transdisciplinarity science.
Coleen is currently project lead on the City of Johannesburg Adaptation and climate change. Passionate about youth development she is very involved in mentoring students (both undergraduate and post graduate) helping to advance both theory and praxis in various practical research projects with value-add impacts. In addition to being an adaptation specialist, Coleen is also undertaking research into transdisciplinary research approaches in various African contexts.

Distinguished Professor Bob Scholes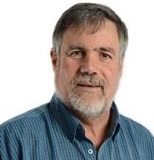 Professor Bob Scholes is an internationally renowned systems ecologist with over 30 years of experience. He is among the top 1% of environmental scientists worldwide based on citation frequency, publishing widely in the fields of savanna ecology, global change, and earth observation. Bob has led several high profile studies (for example, Assessments of Elephant Management and of Shale Gas Development,) and research campaigns (such as SAFARI 2000, Southern African Millennium Assessment). He has served as a lead author for the Intergovernmental Panel on Climate Change during the 3rd, 4th and 5th assessments and was co-chair of the Conditions Working Group of the Millennium Ecosystem Assessment and is currently co-Chair of the Global Assessment of Land Degradation and Restoration. He has been a member of the following steering committees: Global Climate Observing System; Global Terrestrial Observing System (Chair), Group on Earth Observation (GEO) Implementation Planning Task Team, GEO Biodiversity Observation Network (Chair). Additionally, he served on the boards of the International Centre for Research in Agroforestry, the South African National Parks and South African National Space Agency. He is a Fellow of the CSIR, Fellow of the Royal Society of South Africa, Member of the South African Academy and a foreign associate of the United States National Academy of Sciences. Bob holds an NRF A rating.
Bob is currently working on a collaborative international research project on projections of food security in the 21st century, and on new methods of detecting land degradation. Looking ahead, Bob anticipates working on codifying and evaluating the experience of running scientific assessments; looking into adaptive strategies with respect to climate change vulnerabilities, especially in relation to biodiversity, agriculture and ecosystems; and helping to establish the South African Research Infrastructure for ecology, called EFTEON.