Infrastructure procurement and delivery management
Improving infrastructure project outcomes
There is a direct linkage between the role played by the client and infrastructure project outcomes regardless of project size, complexity and location. The root causes of project failure can frequently be attributed to the lack of governance and poor procurement and delivery management practices, all of which are under the control of the client.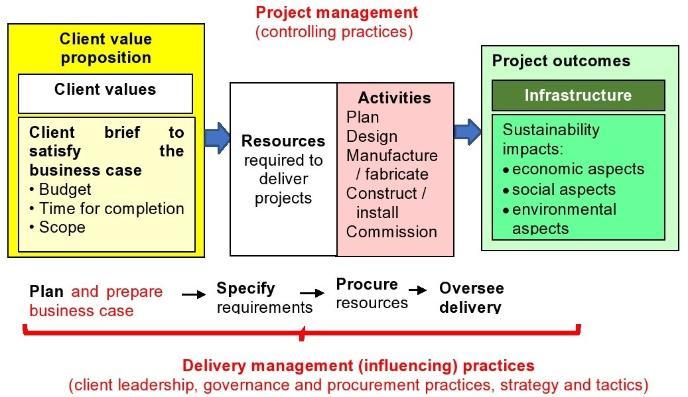 Procurement is the process which creates manages and fulfils contracts.
Delivery management is the critical leadership role played by a knowledgeable client to plan, specify, procure and oversee the delivery of infrastructure projects efficiently and effectively, resulting in value for money.
The School of Construction Economics and Management is located within the Faculty of Engineering and the Built Environment, University of the Witwatersrand, Johannesburg. The School strives to produce quality research, deliver effective teaching, which is informed by and integrated with research findings and engages with industry and our stakeholders in useful ways.
This information-rich resource provides research-based guidelines for improving infrastructure project outcomes and working with partners in industry, government and civil society to policy and practice to contributes to successful project procurement and infrastructure delivery.