IPDM Body of information
Translating the client value proposition for an infrastructure project into project outcomes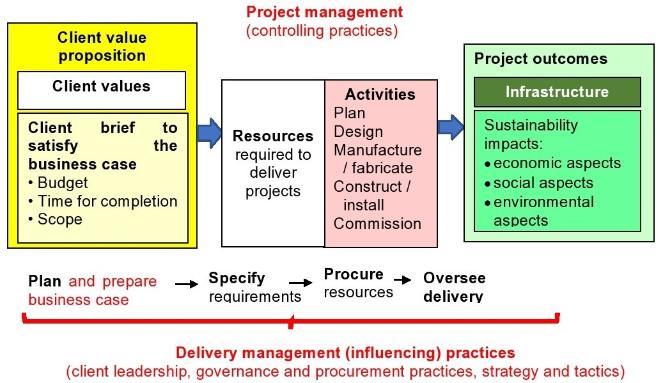 Delivery management is the critical leadership role played by a knowledgeable client to specify, procure and deliver infrastructure projects efficiently and effectively, resulting in value for money.
Delivery management translates the value proposition associated with a business case into project outcomes. Clients need as such to:
plan– decide in detail what needs to be done, how it is to be resourced and achieved and in what time frames, and set a budget
specify– define the client's functional and other requirements for the project clearly and precisely
procure– obtain project resources (internal and external) to execute project activities with care and effort
oversee delivery– observe and define the execution of the project to realise the client's value proposition
Delivery management is supported by project, programme and portfolio management.