Disco soups and nutraceuticals
- Deborah Minors
FOOD BITES: From a new form of food activism making gardening "cool" to developing new ways to deliver the medicines – or nutraceuticals – that our bodies need.
Food gardens and disco soups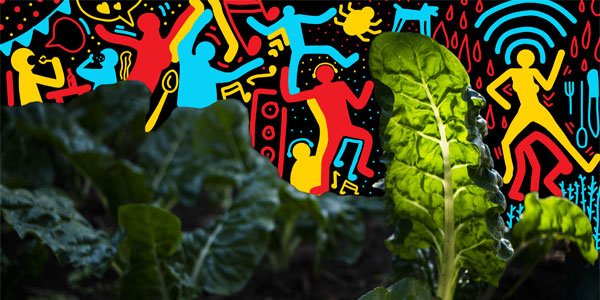 A new form of food activism is making gardening 'cool' in the township of Khayelitsha. A research project on food governance, based in the Wits School of Governance, is investigating this new activism.
The Earth Connections food research project is a science-citizen initiative that explores the intersection of matriarchs, gardeners and their relations with land in a South African urban township context. The research team comprises three academics from Wits and the Nelson Mandela University, and two food gardeners from Ikhaya Gardens in Site C in Khayelitsha, Western Cape.
The political philosophy of food gardeners
The research site, a food garden at a primary school in Khayelitsha, is a 'space of hope' where children participate and learn from food gardeners. Food governance and the food garden are a response to Big Food retailers who dominate food consumption and distribution.
Philosophically, a food garden represents a site of self-governance for the body. A food garden is a place where we control our own food and, by extension, our own bodies. Reconnecting with the earth through a food garden reduces feelings of alienation that are symptomatic of modern life.
"Neo-liberal governance produces extreme forms of alienation in the work and social environment. Connecting with the food garden produces a site of revitalisation and relative autonomy within our social relations," says Dr Darlene Miller, Principal Investigator of the Food Research Team.
Connecting with 'cool'
The Khayelitsha food gardeners host 'disco soups' where they mix music, recite poetry and make soup with recycled vegetables. At the spinach 'bar' near a Khayelitsha train station, you can buy a spinach bread loaf for R10.
Earth Connections has produced a documentary of the political philosophies of these food gardeners.
"We are more focused on education. We are more focused on bringing back the dignity of the people – the independence. We are more focused on self-reliance where we say that you can feed yourself from the small soil that you have. So we're more about expanding the knowledge of growing," says Xolisa Bangani, a food gardener.
Feeding functional foods effectively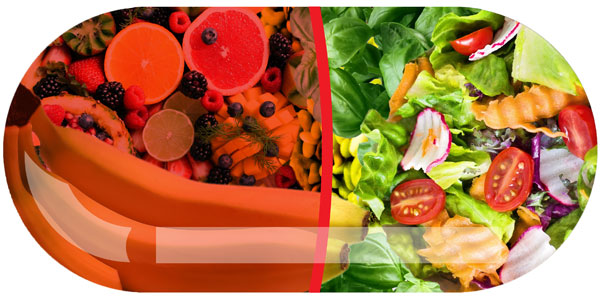 Nutraceuticals are nutritionally enhanced food but the way in which we consume them could compromise their efficacy.
The Wits Advanced Drug Delivery Platform (WADDP) in the Department of Pharmacy researches innovative ways for us to consume and ingest the medicines – or nutraceuticals – that we need.
Nutraceuticals are medicinally or nutritionally enhanced 'functional foods'. They include everyday products such as yoghurt and fortified breakfast cereals, or more advanced 'designer' foods that improve a food's health benefits and prevent or treat diseases.
Delivering nutraceuticals to the body is a complex process. These naturally derived molecules must be adequately protected, remain viable and, where necessary, absorb effectively to deliver health benefits.
The WADDP team use innovative biomaterials to develop formulations that enhance the delivery of nutraceuticals to the body. Biomaterials are any substance engineered to interact with biological systems for a medical purpose.
"We developed a unique tablet that one takes orally, which uses the body's own digestive enzymes to absorb Vitamin D3 effectively," says Professor Viness Pillay, Director of the WADDP, who, with Professor Yahya Choonara and Dr Pradeep Kumar co-authored a paper published in the Journal of Functional Foods in 2014.
The WADDP is now researching new ways to deliver gut microbes, which have proven effective for gut health and preventing or treating obesity. Studies show that gut microbes (microorganisms that live in the digestive tract) are linked to obesity risk and related metabolic disorders. The WADDP's nutraceutical formulations can manipulate gut microbes to facilitate weight loss or prevent obesity in humans. This work is undertaken by two Postdoctoral students within the team – Dr Mershen Govender and Dr Sunaina Indermun.