GAUTENG CITY-REGION

The Gauteng City-Region correlates loosely with the provincial boundaries of Gauteng, but includes areas tied to the province through economic, infrastructural and mobility networks. Gauteng Province includes three metropolitan municipalities – Johannesburg, Tshwane and Ekhurhuleni – and Sedibeng and West Rand district municipalities. The Gauteng City-Region is the economic heartland of South Africa, with Gauteng Province accounting for up to 34% of South Africa's GDP. Gauteng covers just over 18 000 km2 and is home to 12,2 million people, some 24% of the national population.
Owing to the diversity, complexity and scale of the Gauteng City-Region, we are looking at three case studies – as opposed to two each in Addis Ababa and Ethekwini. Two of our cases fall within the peripheries of Tshwane, one in the north, and the other in the east. The third area is on the southwestern periphery of Johannesburg. All of these cases rely on and challenge different ideas of the geographical and spatial construction of the 'periphery'. Lufhereng, for instance, is peripheral within Johannesburg, but not within the broader city-region.
Our three case studies in Gauteng include: in Tshwane, the former industrial decentralisation points of Bronkhorstspruit and Ekandustria and associated residential areas of Ekangala and Rethabiseng; the sprawling apartheid relocation settlement of Winterveld; and areas on the western edge of Soweto: Protea Glen, a private housing development, and Lufhereng, the site of a large-scale housing project.
For a more detailed understanding of Gauteng's peripheries, see Core and Periphery: Uneven Spaces in the Gauteng City Region, co-authored by Prof Philip Harrison.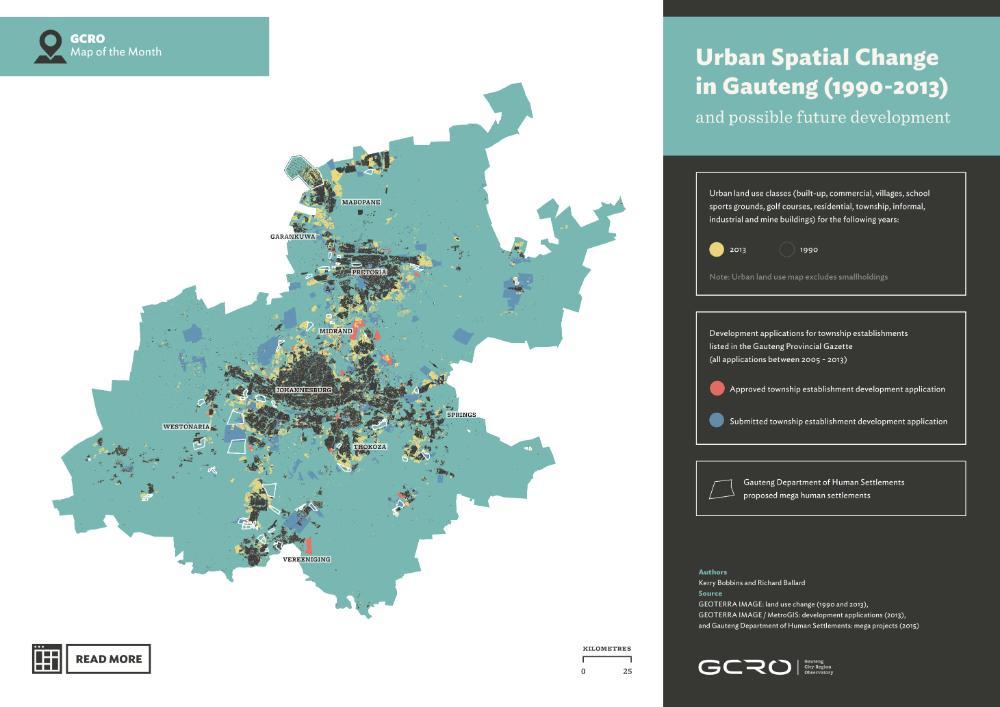 Share
Tweet