SARCHi Chair in Skills Development
Improving the ways in which the education and training system produces skilled workers, as well as the ways in which workplaces support skills development and support the ability of workers to use their skills to the maximum, are crucial challenges for South Africa. The research conducted in this Chair draws on the political economy of development as well as the sociology of knowledge, to build insights into the ways in which skills development interacts with the economy, industrial policy, and working conditions, as well as into the possibilities and limitations of education in this complex policy arena.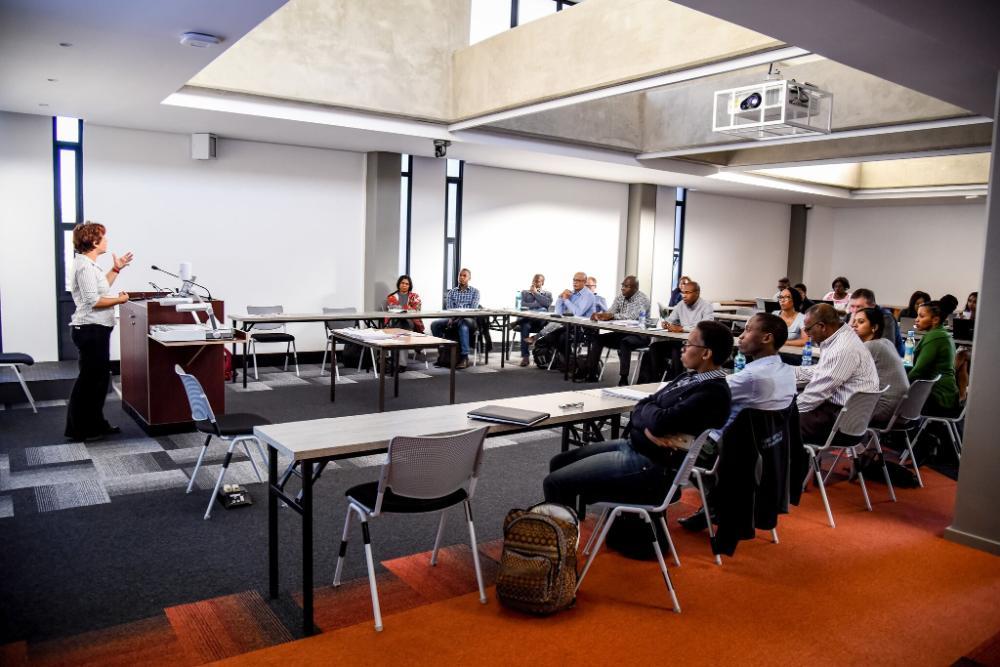 There are currently six main research projects underway.
Skill formation systems in African countries: this project is conceptualising skill formation systems in three African countries (Ghana, Ethiopia, and South Africa). This includes a focus on patterns of industrialization; legacies from pre-industrial patterns of cooperation; political features of the state; industrial relations and labour markets.


Skills for Industry: this project examines specific programmes to develop skills for industry in three manufacturing sectors in South Africa, working with colleagues who are examining skills programmes in five other countries (Bangladesh, Cambodia, Ethiopia, Laos, and Vietnam). We aim to explore the critical factors that help or hinder vocational skills development to contribute to inclusive industrial growth and transformation in low and middle-income countries.


Knowledge and Work: this project compares the ways in which knowledge is developed in curricula and deployed in workplaces in mid-level occupations in South Africa, working with a team of postgraduate students looking at different occupations.


Higher Education and the Public Good: the role of higher education in skill formation systems is neglected, but it shapes the skill formation system in many ways. Exploring the role of higher education in society is therefore a key part of the research agenda of the Chair, and this project aims to build insights into conceptions of the public good role of universities in Ghana, Kenya, Nigeria, and South Africa.


Curriculum and Social Justice: this project is a conceptual exploration of approaches to the social justice role of education.


Education and inequality: linked to the Southern Centre for Inequality Studies, we are working on a meta review of educational research, to provide an account of the key arguments about the role of education in both reproducing and rupturing inequality.