#Wits100: New music hall for the good of the arts
- Wits University
Wits University launches its centenary campaign with the opening of the new state-of-the-art Wits Chris Seabrooke Music Hall.
The centenary event featured jazz, classical and contemporary music, including performances by Associate Professors Malcolm Nay (pianist) and Carlo Mombelli (bass), and lecturer and doctoral candidate Mrs Chantal Willie-Petersen (jazz), all in Wits Music in the Wits School of Arts.
Professor Zeblon Vilakazi, Vice-Chancellor and Principal of Wits, says: "It is a singular honour for me to be here with all of you as we gather to celebrate 100 years of one of South African history's true giants – the University of the Witwatersrand – and we're doing this with the opening this magnificent music hall, set amidst a booming Braamfontein."
Post-pandemic music to our ears
Formerly a patch of ivy-entangled pavement where Joburg's first gold miners resided, the music hall reflects an innovative transformation into a contemporary and sophisticated space.
Its foyer is a converted heritage building.
"We are delighted to open the Wits Chris Seabrooke Music Hall as the University launches its centenary campaign and after almost two years of lockdown when the arts have been amongst the hardest hit during the pandemic," says Dr René Smith, Head of the Wits School of Arts.
The establishment of the music hall was enabled by its namesake, businessman and Wits alumnus, Mr Chris Seabrooke.
"I'm absolutely delighted with the outcome. I think it's beautiful, the acoustics are great and I know that a lot of people coming through Wits will get tremendous value from this being in place," says Seabrooke.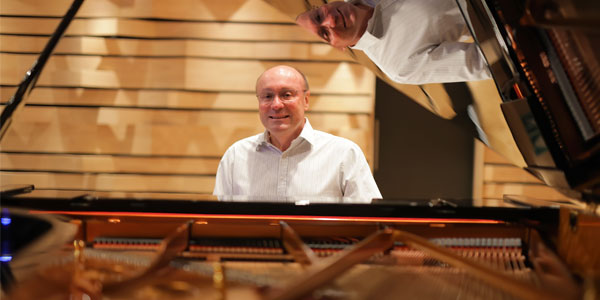 One-of-a-kind acoustics
The Wits Chris Seabrooke Music Hall is the only purpose-built live music hall with a modern acoustic design in Johannesburg.
It is designed specifically for musical performances.
While there are several venues in Johannesburg that can accommodate both staged and musical performances, this music hall is the only space of any size in the City that is exclusively designed to optimize live musical sound with modern acoustic design.
"The music hall features acoustic treatment of the highest quality and is suitable for a range of musical genres – from acoustic music and electrified performances to chamber music and even minimal orchestra," says Dr Donato Somma, Head of Wits Music.
Wits Music was established in 1921 as the School of Music at the University College of Johannesburg, which ultimately became Wits University.
"It is always a tough sell to convince people that music training is a resource-intensive, time-intensive process; that creativity needs resources to grow and flourish," says Somma. "The University's support for us as a department within the Wits School of Arts has allowed generations of students and wonderful teachers to learn the craft of music."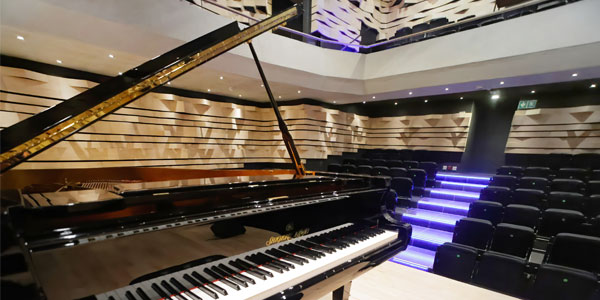 Braam arts revival
Wits University is as much a part of Joburg's history as gold mining is. The University's Braamfontein Campus is part of the City's cultural arc that spans Constitution Hill, via the Nelson Mandela Bridge, to Newtown. Wits is an anchor in this cultural precinct as it is home to the Wits Art Museum, the Origins Centre, the Wits Theatre Complex, the Planetarium and a host of other museums and cultural amenities.
"The Wits Chris Seabrooke Music Hall brings Wits a step closer to realising the arts precinct and 'cultural arc' that is an important part of the revival of Braamfontein where the University has been entrenched for a century," says Professor Garth Stevens, Dean of the Faculty of Humanities at Wits.
All that jazz …
In Wits' centenary year and beyond, the public can enjoy the return of the free lunch hour concerts, now at the music hall, where Wits Music students practice performing. Postgraduate recitals in jazz and classical music and a round of public evening concerts are also in the pipeline.
"During the day the music hall serves as a teaching venue for performance students, and will also be used for composition recitals and ensemble classes. We are even hosting some of our Drama colleagues in our rehearsal venues this year," says Somma. "We're now fundraising for the next phase, which is to build performance, practice and teaching venues so that Wits Music students can continue to benefit from an African and world-class music education."