Soweto Comprehensive Cancer Centre built to serve
- Wits University
Today is World Cancer Day and a new cancer centre at Chris Hani Baragwanath Academic Hospital is set to serve the community.
The newly built Centre at CHBAH (Bara) - a Wits teaching hospital - began operations in June 2021 and was launched officially in November 2021.
The Soweto Comprehensive Cancer Centre provides chemotherapy and radiation services that were not previously available at Bara. Furthermore, the Centre brings early detection and prevention facilities closer to the community.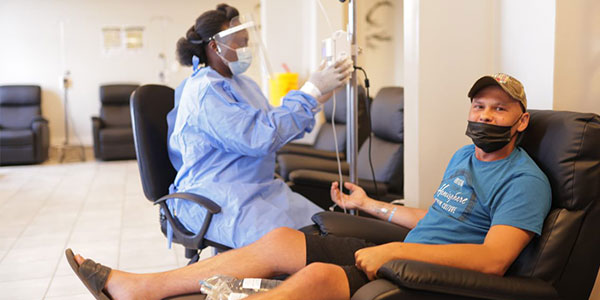 As the third largest hospital in the world, Bara serves not only Soweto, but is also a referral facility across Africa. In 2021, Bara had to deal with an influx of some 700 oncology patients who had to be transferred from Charlotte Maxeke Johannesburg Academic Hospital (CMJAH – Charlotte Maxeke) after a fire there destroyed oncology facilities.
The fire prevented critical, lifesaving cancer treatments that were previously available only at Charlotte Maxeke. This threatened the lives of hundreds reliant on routine chemotherapy and radiation, while cancer advanced in patients recently diagnosed who could not access the care they needed. Prior to the new Centre, no dedicated oncology ward – and limited radiology facilities – existed at Bara.
The new Centre thus heralds a milestone in public-private partnerships. It is supported by Wits Faculty of Health Sciences and Gauteng Department of Health oncologists and healthcare workers, and funded by the Bristol Myers Squibb Foundation.The Gauteng MEC for Health, Nomathemba Mokgethi, launched the Centre officially.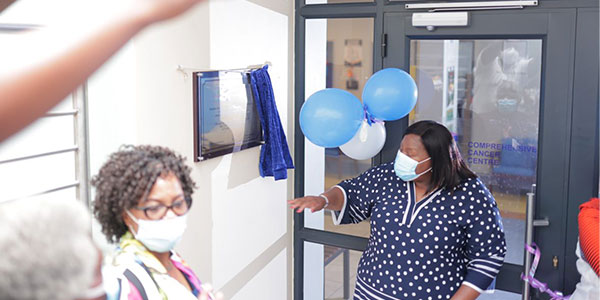 Funding enabled the provision of two oncologists, medical officers, oncology nurses, pharmacy assistants, and a centre manager. The Wits Faculty of Health Sciences provided training in palliative care to 13 oncology nurses and to pharmacists.
Professor Paul Ruff, then Head of Oncology at Wits University (who retired at the end of 2021 after some 20 years) said at the launch that by November 2021 the Centre was seeing 30 to 40 cancer patients, three times a week.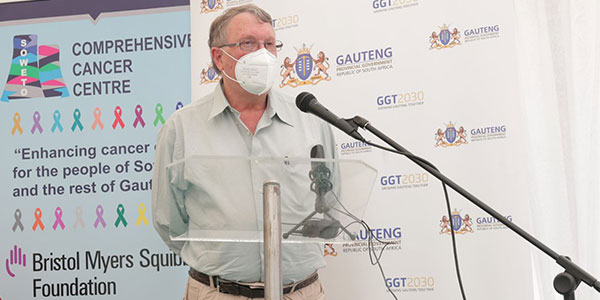 Ruff indicated that early detection is the most important aspect of cancer care and that healthcare workers need to create awareness of this. Lung cancer, for example, is the fifth most common cancer and can only be cured if diagnosed early. The Centre at Bara thus heralds "a new era in cancer care, control and prevention" said Ruff.
At Wits University cancer research, teaching and learning is established, pioneering and ongoing through the Division of Oncology in the Internal Medicine Department in the School of Clinical Medicine.
The Cancer Genomics Research Unit in the Sydney Brenner Institute for Molecular Bioscience aims to discover genetic variants that are driving the development of oesophageal, breast and cervical cancer in African populations.
The Non-Communicable Diseases Research Division (NCDRD), launched in 2017 within the Wits Health Consortium, comprises specialists, epidemiologists, molecular biologists, and the National Cancer Registry dedicated to tackling non-communicable diseases such as cancer, diabetes, heart disease, and depression, in South Africa.
The Integrative Cancer Biology Research Laboratory in the School of Molecular and Cell Biology researches the molecular mechanisms of drug resistance and cytotoxic compounds in various cancer types.