Wits cancer researcher awarded highest honour from Cancer Association of South Africa
- Wits University
Professor Paul Ruff received the 2020 A.G. Oettlé Memorial medal from CANSA in recognition of his outstanding contributions to cancer research.
The medal is the namesake of the late Dr Alfred George Oettlé (1919-1942), a Wits alumnus, and is awarded to South African(s) who (i) through original research have made valuable contributions in regard to cancer or (ii) rendered service of outstanding value to the Association.
CANSA said that Ruff "clearly aligns the spirit and action required of the A.G. Oettlé Medal awardees. In particular, his approach entails the use of scientific evidence-based research to optimise the prevention and management of cancer in South Africa".
Ruff has been Chief Specialist, Professor and Head of the Division of Medical Oncology in the Department of Medicine, School of Clinical Medicine, in the Wits Faculty of Health Sciences and Charlotte Maxeke Johannesburg Academic Hospital, since 2002.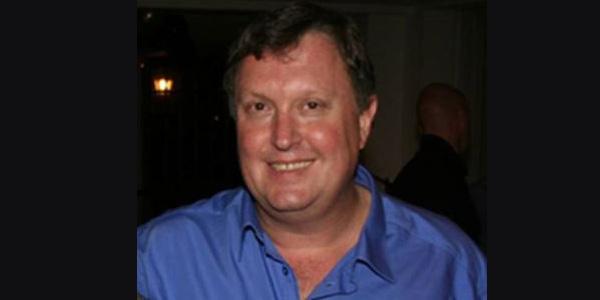 As a medical oncologist, Ruff sees all types of cancer patients, but his primary research interest is in colorectal cancer. He also has an interest in AIDS-related malignancies.
He runs the Medical Oncology Research Laboratory at Wits with Professor Clement Penny. This laboratory studies metastasis and angiogenesis in gastrointestinal cancer and has previously studied mutations in the oestrogen receptor and brca-1 and brca-2 genes in breast cancer.
In collaboration with the Wits Health Consortium, Ruff also runs the Johannesburg Oncology Clinical Trial Unit performing clinical trials in hepatocellular carcinoma, colorectal cancer, gastric cancer, lung cancer, pancreatic cancer, breast cancer, renal cell cancer, carcinoma of the nasopharynx, chronic myeloid leukaemia, lymphomas as well as with antiemetic agents.
Ruff's publication record illustrates his extensive research in the field of cancer. He has authored or co-authored over 70 papers in peer-reviewed journals, recently including a number of landmark papers on the use of biological therapies for advanced colorectal cancer.
Notably, his paper on the treatment of metastatic colorectal cancer in the prestigious New England Journal of Medicine in 2009, was cited 2 586 times. For this he was named the most cited researcher in the Wits Faculty of Health Sciences in 2015.
He delivered the Faculty's Distinguished Lecture on Advances in the Management of Colorectal Cancer in 2017.