Registration 2019
- Wits University
Wits' is prepared and ready to enrol successful applicants and returning students in January 2019.
All successful applicants and returning students are required to register with the University before beginning their studies. Registration is the process for first time, returning, postgraduate and international students to enrol for their academic programmes at Wits.
To access information pertaining Registration 2019, visit these important web resources:
Need help: Contact the Student Call Centre on 011 717-1888
Welcome Day and Orientation Week
Welcome Day Sunday 27 January: All first year students and their parents/guardians are invited to attend Wits' Welcome Day hosted by the Vice-Chancellor, Dean of Students and President of the Student Representative Council.
Orientation Week 28 January to Friday 1 February: The orientation programme is designed to help you "get orientated" and learn more about university life.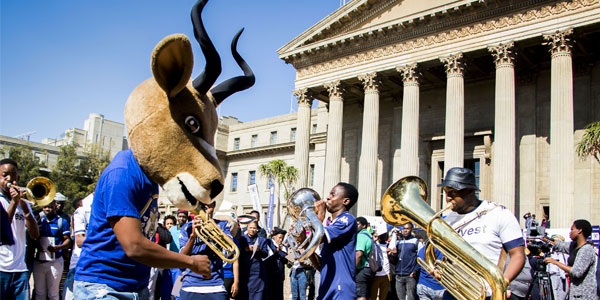 Attention all media: FAQs about registration
Q: How many applications did Wits receive for studies in 2019?
A: Wits received 70349 applications from first-time first-year studies and 24829 for postgraduate studies
Q: How many of these were online applications and how many were paper applications?
A: 57 500 applications were online and 12849 were paper applications.
Q: How many spaces are available for first-year first-time applicants?
A: Our enrolment target for 2019 is 5 200.
Q: Which Faculties received the highest number of applications?
A: Faculty of Health Sciences, Faculty of Humanities and Faculty of Sciences.
Q: What are the top five popular programmes for 2019 chosen by applicants?
A: Bachelor of Science General; Bachelor of Medicine and Bachelor of Surgery; Bachelor of Pharmacy; Bachelor of Arts; and Bachelor of Laws.
Q: When is registration?
A: Each Faulty has different registration dates. Online registration for first-time, first year students opens on 7 January 2018. Walk-in registrations are also listed under each Faculty and can be accessed via https://www.wits.ac.za/registration/
Q: Are there late applications?
A: No walk-in applications are allowed. Applications to study should be submitted the year prior to intend year of study.
Q: When do classes begin?
A: Classes commence on Monday, 5 February 2019.