Faculty Research Funding
The Faculty Research Office is responsible for the administration of several research funds. Some of these funds exist due to the generosity of alumni and donors who have established Trusts or Endowment Funds. Other funds are made available by the Faculty and the University. Members of the Faculty Research Committee play a vital role in reviewing funding applications submitted by Health Sciences staff and students.
Postgraduate students and staff members are also encouraged to make use of RESEARCHConnect (https://search.researchconnect.eu) which is a search tool used to source funding. Click here to view the user guide. Should you need login details and training contact the Research Office.
Faculty Grants
The Faculty Research Office co-ordinates the application and award processes for the following grants: (click on the name of each fund or grant for more information)
Having trouble finding information online? Please contact us.
National Research Foundation Call Schedule

To view NRF calls for 2023, click here. For general application guidelines, click here. All NRF applications must be completed on the NRF Online submission system http://nrfsubmission.nrf.ac.za
---
The Medical Research Council calls schedule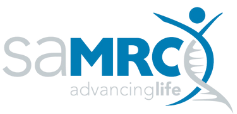 To view calls click here. For more information visit the MRC webpage: http://www.mrc.ac.za/home
Share
Tweet