So Solo 2017
When:
Wednesday, 27 September 2017 - Sunday, 08 October 2017
Where:
Braamfontein Campus East
Wits Theatre, Nunnery, Amphitheatre
Start time:
1:15
Enquiries:

Bridget Van Oerle 0117171376 / or email bridget.vanoerle@wits.ac.za

Cost:
Full Price (Online/Box Office - R75/R80) Pensioner/Wits Staff/Student (Online/Box Office - R65/R70)
So Solo: A theater festival of 1 person plays
Wits Theatre is proud to present the So Solo 2017 Festival from 27 September to 8 October. Now in its fourth year, the much-acclaimed festival has become an annual barometer of the predominant undercurrents within South African society.
Established by Gita Pather, Director of Wits Theatre in 2013, the So Solo Festival celebrates the one-person play and offers audiences a diversity of thought provoking theatrical experiences from some of South Africa's most talented actors. This year's chosen plays allow audiences to immerse themselves in the stories that reflect the huge diversity of experience and reality.
"Solo performers delve deeply into themselves to create performances that reflect the overt and subliminal dilemmas of a country wrestling with multiple demons. Their experiences are our experiences as we struggle to find a sense of self, to fix an identity, to make sense of our world rocked each day by forces that are seemingly beyond our control," says Pather.
"I have always believed in the power of the word. That power is intensified in performance and never more so than in the solo performer, who for the duration of a performance grabs our attention, forces us to focus, think and reflect. And that is what the arts do…it changes us and surely that is what we need…change?" she adds.
Identity is a predominant theme at this year's festival with twelve actors interrogating personal histories, values and aspirations against the volatile turbulence of a society in flux. Each production is different, its creative form reflective of the amazing talent that epitomises the performing arts in South Africa.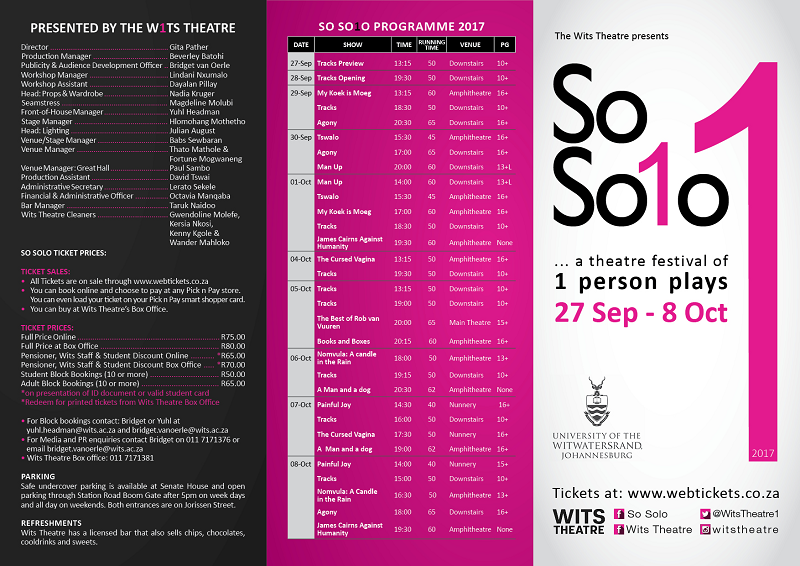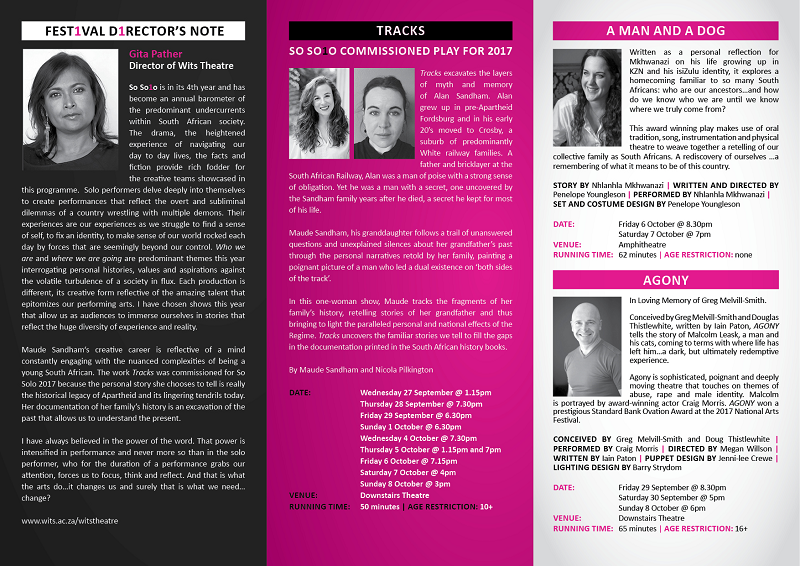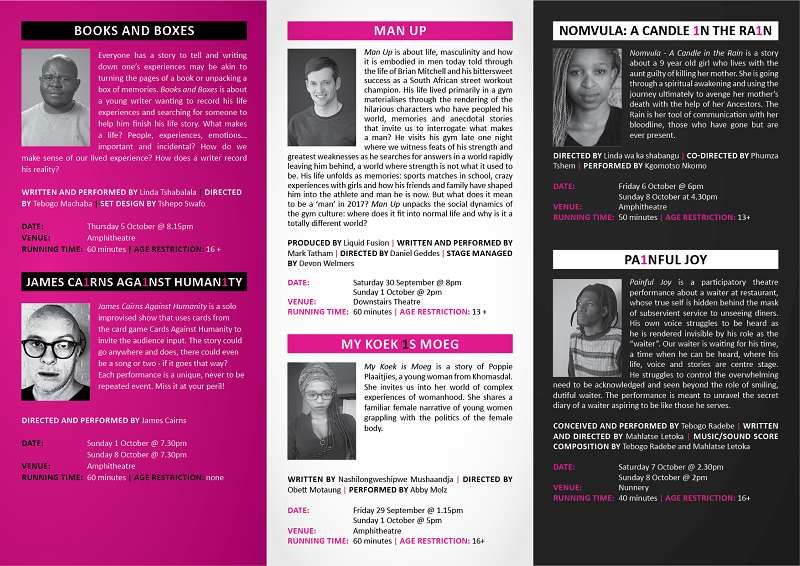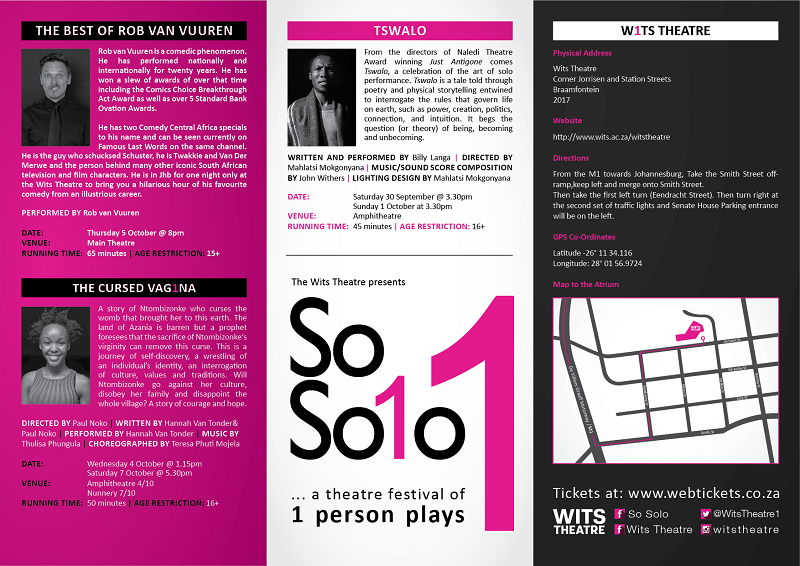 Add event to calendar