Strategic research resources
Birth to Twenty Plus Cohort
South Africa's longest running and only intergenerational cohort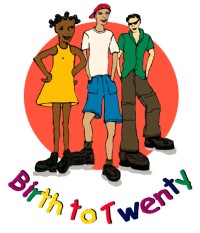 The Birth to Twenty Plus cohort (Bt20+) is South Africa's longest existing longitudinal study and it has been a strategic resource of DPHRU since our inception.
The original cohort included 3273 mothers and their children who were enrolled in 1990 in Soweto-Johannesburg and who have been followed up for close to three decades. The Bt20+ cohort now has three generations enrolled, across all the stages of development and intergenerationally. In 2019, the Generation 2 (2G) cohort participants are 29 years of age and nearly 60% are still in contact with the study. The latest wave of data collection at age 29 years has just been completed and focused on transitions to adulthood (education; livelihoods; cognitive function) and how early life factors (development) affect these outcomes. Generation 1 mothers (1G) gave birth to Generation 2 (2G) in 1990. Information on 1G women and their 2G offspring has been obtained prospectively on 24 repeated occasions. The 2G cohort have begun to have their own children (Generation 3; 3G). We have been enrolling the 3G cohort into a study investigating the effect of exposures over two generations on infant biological outcomes assessed in the third generation.
The exciting opportunity that the Bt20+ resource provides is that DPHRU researchers and our collaborators have the opportunity to examine the impact of personal, social and family history on child, adolescent and adult health and wellbeing across generations. This is a unique feature in the South Africa research arena and will continue to remain a cornerstone of the DPHRU research agenda in coming years.