The South African Medical Research Council and Wits University join forces in a new study to intervene early to tackle childhood obesity
World Obesity Day, Wednesday 4 March 2020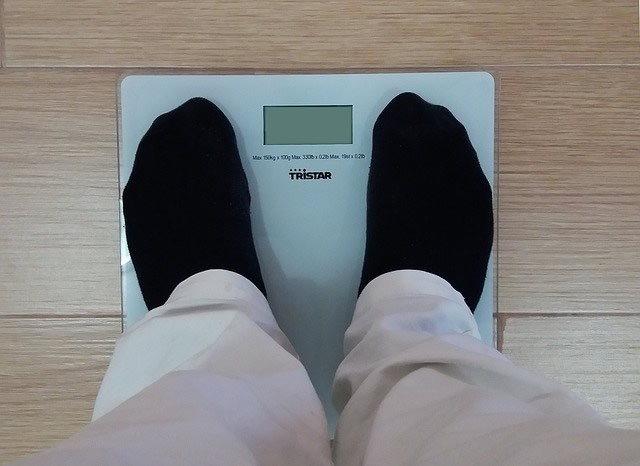 Cape Town | Obesity is a leading cause of poor lifelong health across the world. In South Africa, one in four girls aged two to fourteen years, and one in six boys in the same age group, are either overweight or obese. The Birth to Twenty Plus cohort, South Africa's longest running study of child health and development that started in 1990 in Soweto-Johannesburg, showed that by early adulthood 40% of girls were either overweight or obese. Also, if a girl was obese by age 5 years, she had a 42 times greater risk of being an obese adult.
Nicola Heselhurst and colleagues from Newcastle University (UK) after reviewing many studies from around the world, found that when mothers were obese before they became pregnant, their children had a 26 times greater risk of also being obese. Findings from the urban Soweto First 1000 Days cohort reported that 67% of women presenting at their first antenatal clinic visit were either overweight or obese. Observational evidence from several countries around the world suggests that possibly interventions that support women to optimise their health and manage their weight even before they become pregnant, that is preconception, will not only benefit their own health but may also combat intergenerational obesity.
Given the public health concern around child obesity, the South African Medical Research Council, partnering with the World Health Organization and the Canadian Institutes of Health Research, has launched the Healthy Life Trajectories Initiative (HeLTI) in South Africa. This initiative aims to establish a programme of research to generate evidence that will inform national policy and decision-making to combat child obesity. This programme is also rolling out in Canada, China and India. Indeed, the science teams from these four countries are working together in a coordinated way to ensure the collection of high-quality data and biological samples to better understand the mechanisms underlying child obesity. In South Africa, the study is called Bukhali.
"HeLTI is a truly exceptional collaboration, and the Bukhali study, a truly innovative study. In the context of multiple environmental and commercial drivers of health, decision-makers for health policy and investment need high quality evidence and direction to combat the ever-increasing burden of obesity and NCDs. Bukhali, and the other HeLTI studies, speak to these issues and will also provide much needed knowledge about improving child development" reported Dr Nigel Rollins from the World Health Organization.
"Addressing non-communicable diseases, including those linked to obesity, is a major priority for the SAMRC and we are proud to be supporting this exciting international collaboration to test new interventions," said Professor Glenda Gray, President and CEO of the SAMRC.
Professor Shane Norris from the South African Medical Research Council and University of the Witwatersrand's Developmental Pathways for Health Research Unit is leading an exceptional team of South African scientists in collaboration with Professor Stephen Lye and his team from the Lunenfeld-Tanenbaum Research Institute in Toronto, Canada. Together, after more than three years of research and working with women living in Soweto to understand their lived experience and develop solutions, they have launched HeLTI SA-CAN. This clinical trial will examine the effects of a complex intervention aimed at optimising the health of women before they conceive a child, during pregnancy and post-delivery, and support the growth and development of their children to reduce obesity-risk at age 4-5 years. Similar, but context-adapted, trials have been launched in Canada, China and India.
"HeLTI is a landmark set of global studies that will offer us a unique opportunity to learn how to foster healthier trajectories for our children" said Shane Norris, lead investigator of HeLTI SA-CAN. He and his team are excited by the prospect of the study but realise the hard work that lies ahead and that they will not know some of the answers for at least another 8 years.
"HeLTI offers the opportunity to not only impact child adiposity, but also child development, such that the intervention will have a double-duty action as we have integrated a framework to strengthen the nurturing care of children into the study" reports Stephen Lye, co-lead investigator.
Despite the study having several more years to go, the scientific teams are committed in publishing and disseminating their learning as they progress and making the resource accessible to scientists across South Africa and internationally. Obesity is a complex public health challenge that will take multiple initiatives to help reverse, and it is hoped that HeLTI will provide some of the insight necessary for us to successfully curb the rising obesity levels in children.