Programme highlights:
Hyperglycaemia in pregnancy, particularly Gestational Diabetes Mellitus (GDM), in South Africa is poorly researched. In the largest GDM screening study to date we demonstrated that the prevalence of GDM is 10% in urban South Africa. Our contribution to establishing the urban population prevalence is important because GDM is not universally screened for in South Africa, and selective screening is poorly administered in public health settings.
Our guideline and policy highlights include the UNICEF Caring for the Caregiver (CFC) Foundational Training Module as a complementary training package on mental health promotion to maternal and child health sector programmes whose success is dependent on caregiver capacity (e.g. breastfeeding promotion, health promotion). This package is already being widely disseminated by UNICEF across Africa.
Our intervention highlights include that we have secured funding from the Joint Global Health Trials for an RCT to evaluate an intervention for depressed HIV-positive women in the perinatal period to enhance child development and reduce maternal depression.
Ongoing research activities:
Longitudinal study of women and children following a GDM pregnancy
Principal Investigators Nicolaou and Soepnel
This case-control study is following up women who had a GDM pregnancy, and their exposed children, to determine metabolic risk differences compared to women and children not exposed to GDM in Soweto.
Benefits of pregnancy ultrasound to improve early child development trial
Principal Investigator Richter
This RCT aims to assess whether counselling on child development messages delivered during pregnancy ultrasounds improve child development and growth, feeding practices and mother/father-infant attachment.
Insika Yomama: Cluster randomised trial to evaluate an intervention for depressed HIV-positive women in the perinatal period, to enhance child development and reduce maternal depression
Principal Investigators Stein and Rochat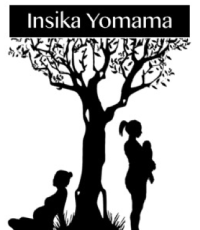 Perinatal depression is associated with poor adherence to anti-retroviral therapy (ART), low clinic attendance, suicidal ideation and low rates of breastfeeding. It is also associated with negative effects on parenting, which in turn adversely impact children's cognitive and behavioural development and growth. Effective treatments for HIV-positive perinatal populations are urgently needed and in low-resource settings, treatments which use task shifting and take an integrated approach, targeting both depression, health promotion and parenting, have substantial potential. The aim of this cluster randomised controlled trial is to investigate whether a psychological intervention, integrating Behavioural Activation (BA) for depression and a parenting programme (11 home based sessions pregnancy through 9 months postnatal), leads to better cognitive development in children at 24 months, and also reduces perinatal depression in HIV-positive women at 12 months, compared to enhanced standard of care (ESoC) which includes two antenatal and two postnatal supportive telephone calls in addition to the current standard of care.