Living the Legacy
- Zeblon Vilakazi
Editorial: This year marked the centenary of a remarkable leader who transformed our world and left a legacy difficult to emulate.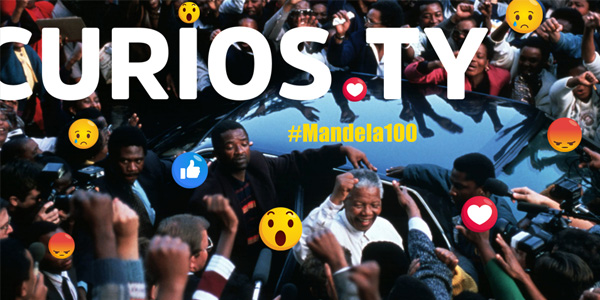 Nelson Rolihlahla Mandela would have turned 100 this year, but he didn't – despite being a global icon, a strategist, a peacemaker, a pioneer, an elder and a leader. He said that we have limited time to spend on Earth and that time ought to be spent effectively. By the time we depart from this Earth, we should have left the world in better shape. This is one of the key aspects explored in this issue of Curiosity, which celebrates 100 years of Madiba and his impact over a lifetime.
Another unique feature of this issue is that almost every story demonstrates an intersection between Madiba, his life, and his alma mater, the University of the Witwatersrand, at different times, through different voices and lenses. He first registered as a student at Wits in 1943 and spent six years on the campus, a period of great difficulty for him as the only black student in the law school at the time. However, it was during his time at Wits that Madiba formed life-changing, long-term relationships with many people who fought alongside him against apartheid, defended him in court, and paid with their lives for the freedoms we enjoy today. These luminaries included Ruth First, Joe Slovo, Bram Fischer, JN Singh, Ismail Meer and Ahmed Kathrada. Advocate George Bizos reflects on their days at Wits in the following pages.
Despite his early difficulties with Wits, Madiba accepted an honorary doctorate from the University in 1990. He bequeathed funds to Wits in his will when he passed away in 2013, an indicator of his generosity. Madiba's handwritten notes at the Rivonia Trial are held in Historical Papers at Wits, alongside important historical materials that are being digitised. The Mandela Institute, a research centre named in honour of Madiba, was established in the Wits School of Law in 2000. In 2004, Madiba attended the sod-turning of the Nelson Mandela Children's Hospital, located on the University's grounds in Parktown. This high-tech specialised facility opened its doors in December 2016 and serves as an important site for postgraduate specialist training and world-class clinical research involving Wits academics and researchers.
There are the hundreds of students, academics, researchers, activists and leaders who studied every aspect of Madiba – his life, his policies, his roles – and many who interacted with him and walked alongside him over the decades. Their stories are reflected on the following pages and I hope that they will inspire you to live Madiba's legacy today and in the future.