Obituaries 2022
Barry Ronge (1947-2022)
Iconic South African film and arts critic and writer Barry Ronge (BA 1968, BA Hons 1969), died at the age of 74 in Johannesburg on 3 July 2022.
Ronge was born in Hillbrow, Johannesburg and grew up on the West Rand where he attended Florida Park High School. He began a teaching career at St John's College, after graduating from Wits and this was followed by a 10-year stint as a lecturer in literature at the University.
Ronge contributed to commentary on literature, theatre, dance, culture and film for over three decades in South Africa. He was the first male journalist reporting for the "women's page" of The Star between 1980 to 1982 and was also the first editor of the entertainment supplement, Star Tonight! As a food critic in the late 1980s, he wrote, under the pseudonym of Rebecca Parker.
His long-running column Spit 'n Polish was published as a book in 2006 and he had a Sunday-night radio show on 702 from 1989 to 2004. He also participated on popular entertainment and magazine shows, which featured his insight into South African culture. He retired from public life in 2014 and dedicated himself to gardening.
He was awarded a British Tourism Certificate in 2003 for his contribution to the English language and culture and in 2005 received the English Academy SA's Pringle Award for reviews and contribution to the English language. In 2014 he was awarded a Special Lifetime Achievement Award by the Sunday Times for his contribution to SA's cultural life. In 2015 the newspaper announced that its Fiction Prize would be known as the Barry Ronge Fiction Prize (it is no longer named after a person).
He is survived by his partner of 45 years Albertus van Dyk.
Sources: Sunday Times, Beeld
Shirley Siew (1925-2022)
Professor Shirley Siew (MBBCh 1947, MMed 1963) passed away peacefully after a short illness on 16 June 2022 at the age of 97. She was a professor of pathology at the College of Human Medicine's Department of Internal Medicine in the Division of Cardiology at Michigan State University. She also practiced as a senior pathologist at Ingham Regional Medical Center and was a consultant in cardiovascular pathology at St Lawrence Hospital, a faculty director in electron microscopy, and later as an emeritus pathologist at Ingham Regional Medical Center and Sparrow Hospital.
Born in St Petersburg, Russia, on 12 March 1925, Professor Siew was the youngest of three children. Her family escaped antisemitism to South African in 1934. According to a family member, Evana Siew (BCom 1996), Professor Siew skipped two grades because she was so bright, and then went on to follow in her sister Tanya's (BSc 1942, MBBCh 1947) footsteps by joining the handful of female students studying medicine at Wits.
Professor Siew developed an interest and skill in electron microscopy when this was still in its infancy. During the late 1950s, the need for South Africa to have a National Pathology Group was recognised and Professor Siew was among the 34 delegates who agreed upon the formation of the South African Society of Pathologists (SASP) and prepared a working constitution. At the time of the formation of SASP, there was only one pathology discipline on the registry of specialties of the South African Medical and Dental Council so SASP was called upon to represent laboratory-based professionals on a wide spectrum of issues. The initial objectives of the society were to "advance pathology and to facilitate contact between those interested in pathology and related subjects".
In 1970 she moved to Indianapolis and then Pittsburgh two years later. In 1977, she moved to Michigan, where she stayed for the rest of her life, becoming a professor of pathology at Michigan State University.
In 2011 Dr Siew was named a Fellow of the American Heart Association, and in 2013 she was appointed to membership of the Clinical Department of Biomedical Sciences. She published numerous articles, participated in scientific exhibitions, and presented at over 150 national and international scientific presentations and conferences. Her countless awards for contributions to medicine included two Gold Medals from the American Medical Association; a Dedication to Teaching Award from Michigan State University in 2000, awarded to a faculty member who has demonstrated dedication to excellence in teaching integrated clinical sciences in systems courses; a Pre-Clinical Teachers Award from the College of Human Medicine; and a Dedication Award from the College of Osteopathic Medicine. Her image was also displayed electronically on Times Square Tower.
Professor Siew had a strong reputation for knowing each student by name and ensuring active participation in her lectures. In 2002, her students honoured her with a plaque and her portrait outside the histology lab for "her commitment and dedication in teaching the Michigan State University student body in the fields of cardiology and pathology for over 20 years." Twelve years later, several of her students created the 'Dr Shirley Siew Student Award' supporting hopeful students who met the criteria to study clinical or doctoral degrees from Michigan State University.
In November 2021, four months short of her 97th birthday, she retired officially.
Besides her devotion to medicine Professor Siew was also an avid pilot and was one of the founding members of the Women's Aviation Association and participated in the South African National Flying Championship in 1965. She continued to fly recreationally well into her 90s.
Sources: Michigan State University, South African Jewish Report
Marilyn Martin (1943-2022)
Respected curator, lecturer and author Marilyn Martin (MArch 1981) died on 22 May 2022 in Oranjezicht, Cape Town from cancer. She was an architectural historian with research interests in early twentieth century modernism and the former head of the Iziko National Art Museum. According to news reports she completed her last book from a hospital bed on her cellphone, and her third book had three chapters finalised.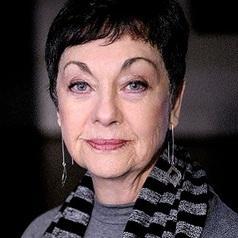 Martin grew up in Roberson and Heidelberg and admitted having struggled with maths and numbers. "I think we all have strengths, and I was good at every other subject, and there was a productive life outside numbers," she said in a 2019 interview. She started university at the age of 23, working at a newspaper in various capacities and said she had always been "passionate about writing". She completed her honours degree in history of art from the University of South Africa.
She was a single mother with two children and was offered a position as a lecturer in art history at the University of Durban-Westville after her husband moved to Scotland after their divorce. She stayed for five years and later moved to Wits in Johannesburg, where she initially worked at the university's Performing Arts Centre, doing administration "because I couldn't get a teaching job without a master's degree". She registered to do a master's in architectural history and was soon appointed as a lecturer of the history of art and architecture in the Department of Architecture.
Martin took on the role of director of the South African National Gallery in Cape Town from Raymond van Niekerk (BDS 1953) in 1990. She acknowledged it was her experience at Wits that informed her decision to place work of different artists and time frames, for example the historical African and contemporary work in the exhibition. She was unafraid of the prevailing cultural patriarchal orthodoxy and during her tenure she promoted an enlightened agenda.
Martin initiated several projects to redress past injustices and transform future policy. She learned Xhosa and the museum started using languages apart from English and Afrikaans. She broadened the acquisitions policy to include works not traditionally defined as "fine art", such a beadwork, ceramics, textile, photography, cartoon drawings and architectural design. She ensured a greater transparency in the way the gallery operated and even made entry to the museum free. She repatriated artefacts and artworks (including about 2 000 works by Gerard Sekoto).
Martin was appointed director of Art Collections for Iziko Museums in 2001 and retired in 2008 but remained active in art circles. She was a member of the National Arts Council from 1997 to 2004 and a trustee of the Arts and Culture Trust until 2007. Following her retirement from Iziko in 2008, she served on the Council of Iziko Museums from 2010 until 2013.
Martin was described as "stylish, academically honed and politically enlightened". While her demeanour may have been tough, she had a kind and generous heart. A close friend, Melvyn Minnaar, told Beeld newspaper that she made sure the homeless around the South African National Gallery got food, especially on Christmas Day and she knew many of their names.
She curated numerous exhibitions of South African art around the world, including Mali (1994 and 1996), Denmark (1996), France (1997), the USA (2002 and 2003) and for the 2002 São Paulo Bienal. She co-curated Picasso and Africa at the Gallery in 2006 and the Louis Maqhubela Retrospective at the Standard Bank Gallery in 2010.
Martin wrote numerous articles on art, culture and architecture in academic journals, exhibitions catalogues, books, magazines and newspapers. She was the author of Between Dreams and Realities: A History of the South African National Gallery, 1871-2017 (Print Matters, 2019) a chronicle of the gallery's history from within and outside the institution. Her most recent monograph titled Kevin Atkinson - Art and Life (Print Matters, 2022) is due to be released later this year.
Martin was an honorary research associate at the Michaelis School of Fine Art, University of Cape Town. She served as visiting professor at Kingston University, London, in 2009. In 2002 she was admitted to the Legion of Honour of the Republic of France at the rank of Officer and in 2013 she received the medal of the Fondation Alliance Française in Paris. She served on the National Arts Council as a board member and was also on the board of the Creative Arts Foundation.
Martin is survived by her daughter Catherine, son John (Ziyaad) and his wife Shereen, and grandchildren Leilah and Reyaaz.
Sources: Arthrob, Beeld and Wits alumni archives
Phindile Xaba (1968-2022)
Journalist Phindile Xaba (BA 2004) died on 7 May 2022 at the age of 53 after a cancer diagnosis in 2020.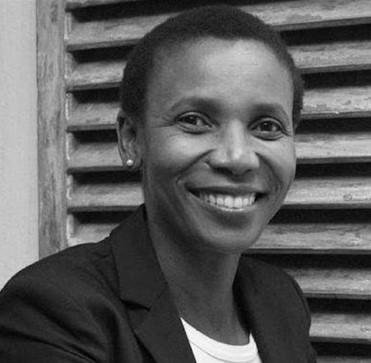 Xaba's career included being the editor of Real Magazine, under the Media24 stable, which created "a platform for healing of women". She was also the founding editor of the Sowetan women's club and worked for the Mail & Guardian as the editor of The Teacher, The New Age, True Love, City Press and The Journalist among others. At the time of her death, she was a communicator in the office of the deputy minister in the Department of Public Service and Administration, Dr Chana Pilane-Majake.
Xaba began her career in print media at age 17, but she also worked as a television production manager, scriptwriter, producer/director and researcher, with some of her work showcased on SABC and M-Net. She had a long-standing relationship with Penn State University in Pennsylvania, working closely with journalism students and Professor Anthony Olorunnisola.
Fellow Wits graduate and journalist Mathatha Tsedu (BA Hons 2008) described Xaba as "the journalist's journalist": "She walked the communications route extensively, living up to her belief that information is power and that communication, particularly journalism, was critical in the developing state of democracy here at home," he said. She was further described as a "kind, smart, exceptionally skilled, and hardworking woman".
Xaba is survived by her daughter, Nhlakaniso, three siblings and her parents.
Sources: News24, TimesLive
Hymie Klein (1931-2022)
Gynaecologist and obstetrician Dr Hymie Ronald Klein (MBBCh 1953), known as "Ronnie" passed away peacefully at the age of 91 on 21 April 2022.
He was born in Benoni, Johannesburg, to immigrant parents and after graduating from Wits in 1953 he specialised as physician as well as gynaecologist and obstetrician. In 1958, he became a member of the Royal College of Physicians in London and Edinburgh. In 1966, he was elected a Fellow of the Royal Society of Medicine, London, a Fellow of the International College of Surgeons in Washington DC, and a non-resident member of the Israeli Medical Association in 1967. He was among the 266 associate founders of the College of Physicians, Surgeons and Gynaecologists of South Africa.
Dr Klein believed in life-long learning, publishing widely and addressing many congresses and symposiums. He lectured for many years at the Johannesburg General Hospital and Wits Medical School and was an examiner for final year medical students.
Despite his achievements and accolades, Dr Klein was described as "remarkably humble and kind, sought after by many for his Solomonic wisdom and insights". He was a loving husband and father of four daughters Deborah, Lisa (BA 1993, BA Hons 1994), Julia and Jessica.
Source: Jane Klein
Gerald Gilchrist (1936-2022)
Paediatric haematologist-oncologist Professor Gerald "Gerry" Gilchrist (MBBCh 1957) passed away in his home in Minneapolis, US on 10 April 2022. He was born in Springs, in the east of Johannesburg and graduated from Wits in 1957. He served as Helen C Levitt Professor for 12 years, and chair of paediatric and adolescent medicine at Mayo Clinic and Mayo Medical School. From 1981 to 2000, he directed the Mayo Comprehensive Haemophilia Centre. He chaired the National Childhood Cancer Foundation's Medical Advisory Committee, the American Board of Paediatrics (ABP) Sub Board of Paediatric Haematology-Oncology, the American Academy of Paediatric section on Haematology/Oncology, and its Council on Sections. He also played significant roles in the activities of the Children's Cancer Group, was a director of the ABP, and a member of the Accreditation Council for Graduate Medical Education Residency Review Committee for Paediatrics.
Professor Gilchrist met his wife, Toni Besset in 1967, on a flight from Houston to Los Angeles where they connected over the novel The Spy Who Came in from the Cold. After retirement, he and Toni moved to Minneapolis. He was a founding board member of Reach Out and Read MN and volunteered in the Little Earth community, helping children learn to read. Despite many awards, honours, and leadership positions, Professor Gilchrist was described as "a humble leader and mentor; he asked to be remembered as a good guy and "an honest broker". Among his many honours include the National Foundation's Joseph D Early Award in 1997; the America Medical Association's Abraham Jacobi Memorial Award in 2001; Senior Section, American Academy of Paediatrics Child Advocacy Award in 2012.
He was a loyal Witsie, serving on the SRC in 1956/1957. In 2004, he wrote in Pediatrics, about the incredible contributions made by Wits-trained physicians in the United States. "It is not possible to separate the roles of seed and the soil in contributing to this impressive list of achievements. However, in my opinion, these unique accomplishments reflect in large part the superb clinical training and the commitment to education of the teaching staff at Wits Medical School's affiliated paediatric units. This suggests that the key ingredients for realising the potential of talented students is not necessarily high-technology laboratories or fancy facilities; where there are dedicated and serious teachers dedicated to hands-on medical education, the seeds of greatness will grow."
He is survived by his wife, sister, Maureen; three children, their spouses and grandchildren.
Sources: Wits University archives, The Star Tribune
Steven Blend (1956-2022)
Businessman and cycling enthusiast, Steven Blend (BCom, BAcc 1982) passed away at the age of 65, a few weeks after his son's wedding on 11 April 2022. He was in Germany receiving treatment for pancreatic cancer.
He was born on 23 September 1956 and grew up in Emmarentia, Johannesburg, attending Emmarentia Primary School and Greenside High School. He studied to be a chartered accountant at Wits together with his wife, Zoe, as classmates.
He served his accountancy articles with Tuffias Shapiro and business ran deeply in his veins, which saw him collaborating with many in the South Africa's business community. He was described as someone with an enormous heart, who many saw as a symbol of loyalty. He mentored his three sons in their careers: Justin (BCom 2005), Darren (BSc Eng (BMed) 2007, BSc Eng (Elec) 2008), and Gregory (BCom Hon 2011).
Source: South African Jewish Report
Andrea Leenen (1972-2022)
Andrea Leenen (MSc 2011) passed away on 1 March 2022 after a short illness. Leenen was a close friend of Wits and an ardent supporter of the palaeosciences. She was CEO of the Palaeontological Scientific Trust (PAST) since 2000 and raised funds to build the organisation into one of the largest, Africa-based independent organisations that support research, education and public understanding of Africa's fossil history.
Leenen saw the origin sciences as a gateway for young Africans to embrace scientific thinking. To this end, and to help steer learners toward a career in the African origin sciences, she co-created the award-winning Walking Tall educational theatre project with Greg Melvill-Smith in 2001. In its original form as a live theatre performance followed by an interactive science session that won the hearts and heads of learners, Walking Tall visited schools and science festivals throughout South Africa and in seven other African countries, reaching over 1.4 million beneficiaries. Recently, she led the creation of filmed Walking Tall theatre performances, termed "theamentaries", which promise to greatly expand the project's reach in and beyond Africa.
In recognition of the tremendous social value of the origin sciences, Leenen co-led the creation of the All from One campaign with Rob Blumenschine in 2015. One of the campaign's inspirations was the late PAST patron and fellow Witsie Johnny Clegg's Scatterlings of Africa song, which PAST adopted as its credo in 2011. All from One uses the science of the shared origins of life and the African origins of people everywhere to promote continental pride and dignity, human unity and anti-racism, and the imperative for our survival to conserve Earth's natural environments and biodiversity. At the time of her passing, Leenen was leading the expansion of All from One into what she anticipated would become a global campaign.
Tributes from colleagues indicate that Leenen was "a beacon of enthusiasm, intelligence and generosity that shined without limit. Her passion for and knowledge of Africa and its prehistoric past earned her the admiration and love of countless people across the continent and beyond."
Sources: PAST, Wits University
Elvira Singh (1976-2022)
Respected public health specialist with extensive experience in fields of cancer and surveillance and cancer epidemiology, Dr Elvira Singh (MMed 2009), died on 27 February 2022. She was head of the National Cancer Registry and a senior staff member at the National Institute for Communicable Diseases.
Dr Singh graduated as a medical doctor from the University of KwaZulu-Natal at the end of 2000 and received her master's degree in community health as well as her fellowship in public health from Wits, winning the Henry Gluckman Medal for Best Candidate.
She then joined the National Institute for Occupational Health as a public health specialist in January 2010. Under Dr Singh's leadership, first as acting head in 2013 and officially in 2016, the National Cancer Registry was an active member of the African Cancer Registry Network, which is the Sub-Saharan Africa Regional Hub of the International Agency for Research on Cancer's Global Initiative for Cancer Registry Development (GICR). The National Cancer Registry was nominated as a GICR Collaborating Centre for the region for childhood cancer and record linkage, and Dr Singh was also instrumental in ongoing developments to establish national childhood cancer registration in South Africa, as part of the IARC–St Jude project ChildGICR.
Dr Singh enhanced the pathology-based cancer surveillance system, to implement pilot population-based cancer registration, and to extend this initiative to three other sentinel surveillance sites throughout the country. The Ekurhuleni Population-Based Cancer Registry (EPBCR) is the first urban population-based cancer registry in South Africa. Dr Singh led a team that produced two years of data from the EPBCR, and was in the process of establishing a second population-based cancer registry in KwaZulu-Natal, in collaboration with colleagues from the University of KwaZulu-Natal.
Dr Singh was also dedicated to collaborating with the cancer registry in research activities. She collaborated with IARC scientists on studies on haematological malignancies and on childhood cancer, as well as pilot activities on how to investigate possible cancer risks in relation to the contamination from uranium and other harmful substances found in the gold mine tailings in the Johannesburg region. She always insisted that this research goes hand in hand with capacity-building, ensuring that early career scientists participate in and benefit from this work.
In addition to her tremendous work at the NCR, Elvira developed a flourishing research career, being an author or co-author on more than 30 peer-reviewed research publications. She was also a superb teacher at undergraduate and postgraduate level, supervising a number of master's and PhD candidates.
Dr Singh was ideally placed to advise on the government's policy and strategic approach towards cancer prevention and control. In this regard, she contributed significantly to the approved National Cancer Strategic Framework; the policies for breast and cervical cancer; as well as the pending policies on prostate and lung cancer and the proposed policy on childhood and adolescent cancer.
She is survived by her husband Shailen, her son Mihail, and her mother Roshni Singh.
Sources: International Agency for Research on Cancer, Wits University and Daily Maverick
Harold Edwin Price (1939–2022)
Harold Edwin Price (BSc 1960) loved by so many and known as Eddie, was born in Johannesburg on the 26 January 1939 to his devoted parents, Anne and Jules, followed soon after by his beloved sister Maureen. Like so many of his generation, his grandparents had come from Lithuania and what was then Palestine, but his father was born in Oudsthoorn and his mother in Johannesburg, and in due course they became Bobba and Oupa to Eddie's kids.
Eddie went to Miss Morrow's kindergarten and then Kenilworth Junior School. His brilliance was soon recognised by his teachers and when he was about 11, his headteacher approached his parents, who were not educated, thinking to persuade them to let Eddie continue in education beyond 16 and especially, to go on to university. They needed no persuading, although his father, Jules, in his own dry way, which he passed on to Eddie, replied: he doesn't really have the body for physics.
Eddie went on to Rosettenville Central School and then Forest High School. At 13 his life was to change forever by being introduced to the game of chess. Soon after, a chess grandmaster and world champion, Max Euwe, was playing in a simultaneous competition playing several members of the public at once; anyone could step up to play him and this young 14-year-old boy, who had not long learned the game, made newspaper headlines by winning the game, to the astonishment of everyone.
He became a schoolboy chess champion several times over, a game which was to prove central to his life. A born scientist, he went on to Wits to a BSc Honours in physics, and then won the Elsie Ballot Scholarship for study at the illustrious University of Cambridge. Soon married, he and his wife Joan moved to England where he completed his MPhil in Physics at St Johns College, Cambridge, and his oldest daughter, Vicki, was born. He came back to South Africa to a lecturing job at Wits, and after a couple of years and another baby, Debbie, bought the house in Greenside, where his youngest child Toni was born, where he lived, and where he ultimately died on 22 February 2022.
Eddie was a big character whose social world and numerous contacts, many around the globe, revolved around chess and squash, lecturing physics, daily runs, playing and teaching bridge, and teaching friends and family's children maths and science to help them get through matric. In fact, his daughters were also sure that squash was his job as he seemed to spend more time on the squash court during the working day than in the physics lab. Above all he was devoted totally to being the best father who would do anything, fight every battle, for his three daughters, whom he became sole parent to when their mother died nearly 40 years ago. He passed on most of his passions to his daughters – a love of maths and science, of puzzles, of puns, and of chess and squash, though he never managed to turn any of them into bridge players, despite his best efforts.
He was always willing to help those in need - including political fugitives, whom he "adopted" and hid in his Greenside house in the 1970s. In his later years, he still regularly took in people who needed a place to stay or safe haven, and he felt very deeply that not enough was done in the world to eradicate the problems of homelessness, poverty, and hunger. He wrote over the years to many ministers about these issues, often suggesting to them solutions which he could see might make life better. Indeed, holding people to account by writing letters and pursuing issues of injustice until he forced those in power to respond to him, even if just to admit that they weren't going to do anything about it, was an abiding feature of his life. In going through his papers in recent months, his daughters have even found a letter from the Queen of England herself.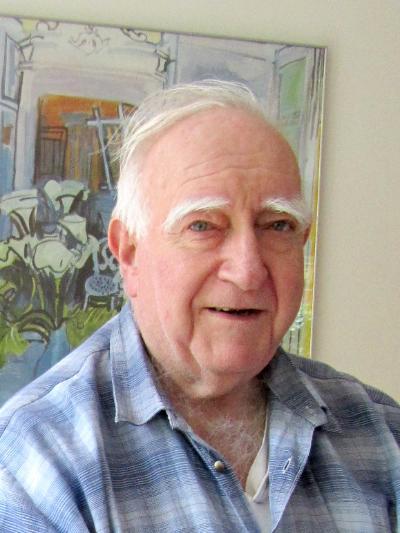 Eddie in due course became a South African Chess Champion, represented his country at the Maccabi Games and at two World Chess Olympiads including the Chess Olympiad in Havana, Cuba 1966. This was one of the last Olympics to which South Africans were allowed before the boycott years. Che Guevara, a keen chess player, was a frequent spectator at the games, and Eddie retains a treasured chess set presented to him by Fidel Castro himself. His contributions to the South African Chess Federation and chess in South Africa more widely were legion, serving many times as President, with a career spanning committee work, tournament directing, administration, coaching, and indeed as an international chess arbiter, ultimately representing South Africa on the FIDE committee which sets the world rules of chess. He was South Africa's delegate to FIDE Congress, and campaigned tirelessly, at the highest levels and globally, for South Africa to be readmitted to international chess.
He and his friend, Arthur Kobesi, dedicated themselves to introducing chess to schoolchildren in Soweto, with Eddie believing all his life in the transformative power of the game. He persuaded international grandmasters to visit, often staying at his Greenside house, to strengthen the game in South Africa, and a number of players recall a legendary braai at Eddie's house in the early 1990s, where to their surprise they found the World Champion, Anatoly Karpov hanging out. Eddie had invited Karpov to his home to introduce him to the taste of boerewors cooked on his famous Swannie Braai. When South Africa was re-admitted to the Chess Olympiad after the ending of the boycott, Eddie returned with the team to Yerevan, Armenia in 1996, this time not as a player but with himself and Arthur Kobesi as Captain and FIDE Delegate. He travelled the world with chess and managed many teams over the later years of his career, including – in a departure from chess – the South Africa Maccabi squash team at one of the Maccabi games.
Until the pandemic, he was to be found on a Friday playing five-minutes-per-player blitz chess in the corner of a Greenside café, with a group of old mates, just a few men hanging out playing chess, while those looking on had no idea that most of them were former national chess champions. In a true reflection of grandparenting in the modern age, until just two or three weeks before his death, he would play chess most weeks over the internet with his grandson in London, Joshua, and when the video technology failed, the entire game would be played, from Eddie's side, in his head. The absence of a board was no impediment to his extraordinary chess brain.
His competitive chess days ended in the early 2000s when he represented South Africa for the last time at the World Seniors. In the two days since his death, tributes have poured in from the Chess Community around the world for his lifetime contribution to the sport, described as a "true giant of the game" and "a very sad loss for SA Chess". People also remember his intellect as a physicist and his delivery of the Einstein memorial lecture; his humour and intelligence; his dedication as a teacher of maths, physics and chess; and above all, his honesty and integrity, a man who lived every single day true to himself. A friend of his, Arnie Witkin, recalls a game of Diplomacy, a game that Eddie and Joan would often host at their Greenside house back in the 1970s, which involves negotiating with other players. To win the game, at some point you may need to switch allegiances, and so every deal had to be treated with suspicion and you always had to cover your back. Except, says Arnie, "when you did a deal with Eddie. You knew it was more solid than the Bank of England."
For the last eight years, Eddie was cared for at home by his carers who became a welcome part of the household together with their families, and during the school holidays the Greenside house would once again ring to the sound of children's laughter, which Eddie welcomed too. The last two years have been particularly harsh with him being separated from his children and grandson by the pandemic.
Sources: Daughters Deborah (BA 1980), Victoria (BA 1984, PDipEd 1985) and Tonia (BSc 1988, MSc 1992) Price
Ramarumo Monama (1947-2022)
Justice Ramarumo Monama (LLB 1984) passed away on 17 February 2022 following a short illness. He was an active judge in the Gauteng Division of the High Court since 2010. After completing matric, he obtained a Bachelor of Jurisprudence degree from the University of the North in Limpopo and was awarded a Bachelor of Law degree from Wits in 1984. He was also a member of the Centre for Applied Legal Studies at Wits and published a paper in 1983 on "Pass" courts. He served his articles at Webber Wentzel attorneys and qualified as an attorney. He ran one of the biggest law firms in Mahikeng for many years. He was a director of Sun International and a board member of Bophuthatswana Legal Aid.
At his funeral service, he was described as a "brilliant jurist and lawyer", a man who "kept his promises", and "a strict, but good man" who "upheld the scale of justice with unflinching impartiality".
Former Chief Justice Mogoeng Mogoeng wrote in a tribute: "He worked extraordinarily hard, was not sympathetic to mediocrity and was careful about who he employed and gave briefs to... He nurtured potential of young legal minds and gave opportunity to advocates hungry for success."
He "was a focused, principled, diligent, straight-talking and amazingly basic person".
Sources: News24; Judge Ramarumo Emerson Monama - YouTube
Conrad Viedge (1948-2022)
Conrad Viedge (BA 1981, BA Hons 1982, MA 1984), who was an integral part of the MBA programme for almost 35 years at the Wits Business School (WBS), passed away on 4 February 2022 after battling cancer. Thousands of students were taught, mentored and guided by Viedge and were inspired by his passion for education.
Viedge held various positions at the WBS, including MBA director, acting head of executive education, director of international programmes, and director of the international executive development programme. He was wholly committed to business education and the positive role it can play in shaping people's lives and careers. During his time at WBS, he was closely involved in the design of several management and leadership development programmes and took a personal, deeply vested interest in the success of the students he taught.
Viedge was raised in the Eastern Cape and was a registered industrial psychologist. He consulted in the areas of leadership, organisational effectiveness, performance management and self-management. He published articles and won numerous awards during his tenure at WBS.
He was well known for his kindness and thoughtfulness – someone who always had the best interests of his students at heart.
He is survived by his son Roland and daughter Alison, and their families.
Source: Wits University
Harold Simon (1920-2022)
For decades Harold Simon (BCom 1941), better known as Smoky, was a living legend of Israel's War of Independence. He was one of the approximately 4,800 men and women from 59 countries who fought alongside the Israel Defence Forces or acted as field medics. Smoky died on 28 February 2022 shortly before his 102th birthday.
Simon was born in 1920 to a Lithuanian-born father and British mother. After completing his studies in accounting and commerce at Wits in 1941, Simon joined the World War II effort, and volunteered to serve in the South African Air Force, where he trained to be a navigator and bombardier. He later transferred to the Royal Air Force and flew missions over Egypt, Libya, Tunisia and Italy.
After the war, he returned to Johannesburg, where he worked as an accountant. In April 1948 he married his wife Myra Weinberg, a meteorologist in the South African Air Force. The newlyweds found their way to Israel where Simon joined the Air Force. In June 1948, only a month after their arrival, Simon was appointed the IAF's Chief of Operations and participated in 24 bombing missions altogether.
Most of the volunteers returned to their home countries once the war had ended, but Simon remained in the Air Force till the end of 1950 and was discharged with the rank of major. He and his wife returned to South Africa where he started the Simon and Wiesel Insurance Agency, specialising in life insurance. He sold the portfolios to Migdal Insurance Agency in 2000 and settled in Israel. He was the chair of World Machal since 1968 and the founding member of the Menacem Begin Heritage Foundation in Jerusalem. He received the TELFED Lifetime Achievement Award for his service to Israel in 2014 and the Sylvan Adams Bonei Zion Prize in 2019.
Sources MSN, Wits archives and Wikipedia
Andre Piehl

(1970-2022)
Top triathlete and businessman Andre Piehl (BCom 1993) died in a cycling crash near the Cradle of Mankind on 1 February 2022. Piehl was an operations executive with JSE-listed Famous Brands.
Tributes shared on social media described him as a devoted father, husband and enthusiastic triathlete who loved life and the outdoors.
Paul Ingpen, Triathlon SBR, Mountain Bike and Road Bike magazine publisher, said: "Andre Piehl adored the sport of triathlon as much as he lived for his family. He had a big heart and smile. He was warm, honest and worked very hard to reach his goals."
Piehl realised his dream of competing in the Ironman Triathlon World Championships in Kona, Hawaii a few years ago. In 2011, he finished 11th in the 40-44 division at the ITU Long Distance Triathlon World Championships in Nevada, and he went on to compete at the ultra-distance Ironman World Championships in Hawaii in 2017. He also finished sixth against younger opponents, in the elite age group, at the national championships in 2013.
He is survived by his wife, Sharon, and teenage twins Tyler and Axel.
Source: News24
Huw Phillips (1947-2022)
Professor Emeritus Huw Phillips (PhD 2019), a Wits stalwart renowned for his teaching, research, and leadership in mining engineering the world over, passed away on 26 January 2022.
Born in Wales, Professor Phillips studied electrical engineering at the University of Bristol and took his first job with the National Coal Board, the agency tasked with running the coal mines of the UK. His work focused on improving the productivity of the country's collieries through mechanisation ­– at a time when some underground operations still used pit ponies to haul coal and equipment. He then became involved in research into tunnelling.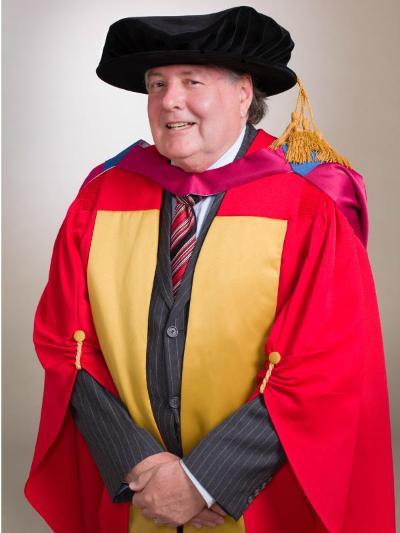 But underlying much of his growing expertise was a pre-occupation with health and safety. He had grown up in village just six kilometres from Aberfan, where a tragic coal-tip slide in 1966 killed 144 people - 116 of them schoolchildren. He had arrived home from university on the day of the disaster for a family function, and took part in the recovery operations alongside hundreds of local residents.
His interest in mining led him to complete an MSc and PhD in mining engineering at the University of Newcastle-upon-Tyne. His work and research in the coal sector continued as he relocated to the University of New South Wales in Australia in 1977, where he served for eight years. After spending his sabbatical leave in South Africa in 1981 with the Chamber of Mines Research Organisation, he returned to South Africa in 1985 as the Chamber of Mines Professor of Mining Engineering at Wits. During his time as Head of Department and subsequently Head of School, he dramatically increased undergraduate and postgraduate enrolments, and secured industry funding for research. Professor Phillips served for over 27 years as a Full Professor in the School of Mining Engineering, during which time he supervised more than 20 PhDs and over 40 master's students. His research efforts at Wits covered five main areas: mechanised mining systems; spontaneous combustion; mine ventilation in deep-level gold mines – including software tools for designing cooling strategies; monitoring and controlling respirable dust in coal mines; and preventing methane ignitions and coal dust explosions. A formidable administrator and leader, he served as the Head of Mining Engineering from 1986 for a period spanning over 25 years. He also served as the Chair of Mining Engineering until his retirement in 2012. He was appointed as an Emeritus Professor in 2013 and continued to supervise postgraduate students and to serve the University in various roles.
In 2013, Professor Phillips was announced as the winner of the South African Institute of Mining and Metallurgy's prestigious Brigadier Stokes Memorial Award. He was lauded by the mining industry for his unique input and was honoured by the Institute of Mine Surveyors of South Africa, the Mine Ventilation Society of South Africa, and the International Society of Mining Professors.
As a leading researcher in mine safety and health, with a formidable career's worth of mining research achievements, Professor Phillips earned a Doctor of Engineering degree from Wits in 2019. His work was described as a record of engineering development of major technological, economic and social significance and a distinguished contribution to the practice of engineering. His work will prove to be an invaluable resource for students of mining engineering and mining professionals for many years to come.
Professor Phillips dedicated much of his life to teaching, research, and making mines safer for thousands of miners. He was much loved by family, friends, colleagues, students and industry partners who knew him.
Sources: Wits University and Journal of the South African Institute of Mining and Metallurgy
Joan Mavrandonis Gear (1947-2022)
Passionate advocate for the disenfranchised and public health administrator Joan Gear (BA 1981, BA Hons 1995, DHSM 1990), died in her beloved Lowveld in the town of Hoedspruit after a long illness on 20 January 2022.
She was born on the East Rand in 1947 to Aina and Jack Street. Prior to her studies at Wits as a mature social sciences student in 1979, she was a legal secretary with Edward Nathan in Johannesburg. After graduating in 1981, she started in the Wits Medical School Faculty Office in charge of medical student admissions and was later promoted to faculty secretary in Commerce and assistant registrar in charge of the Academic Information Systems Unit. This unit was responsible for converting the paper-based academic information system into a much-needed computerised data base.
Gear was lured by Dr Eric Buch (MBBCh 1981, MSc 1985, DTM&H 1986, DOH 1986) and Cedric de Beer (BA 1974) to help start the Centre for Health Policy, a unit that continues its health policy work in the School of Public Health today. She blossomed in this role, enjoying the close collaboration in "the cauldron" of the Department of Community Health.
In 1986, with her husband John (MBBCh 1967, DPH 1972, DTM&H 1979, DSc honoris causa 2017), she conceived the idea of establishing the Wits Rural Facility (WRF) near Acornhoek. After negotiating many hurdles, they made the leap of faith and committed to the founding of WRF, supported by a generous donation from the then Anglo American Chairman's Fund in 1989, resigning from their Wits posts. She added further Wits qualifications, being awarded her postgraduate research with distinction.
Gear's ideas and efforts were rewarded with rapid expansion of WRF's focus into new areas and partnerships. By 1994, all but one of Wits' faculties were sending students and staff to the centre to contribute to the then shallow understanding of the needs of marginalised rural people of South Africa. The facility had 23 fulltime donor-funded academic staff from the disciplines of ecology, law, education, engineering, commerce, architecture and social anthropology alongside the health sciences.
Unfortunately, the WRF was viewed with suspicion by more traditional forces, who considered a Wits presence in a remote rural area a departure from its core function as an urban university. In 1996, her post as administrative director was made redundant and the WRF was downgraded to a "Wits residence" for rural activities. Some funders remained and a trickle of students was sustained. The Agincourt Demographic Surveillance Unit flourished, gaining Medical Research Council Unit status. Then, in about 2010, a vice-chancellor's review threw WRF a lifeline, recognising its huge potential.
On leaving Wits, Joan Gear was free to focus on gardening, watercolour painting, farming, quilting, birding, horse riding and exploring many Southern and East African destinations with her adult children. She was a wordsmith of note, read voraciously and eclectically and won 90% of the nightly Scrabble games.
She is survived by her husband John, her son Peter, stepchildren Sasha (BA Wits 1996) and Fraser, as well as his wife Sandra, her grandson, Luka Jo, her brother Barry and his family.
Source: Professor John Gear (MBBCh 1967, DPH 1972, DTM&H 1979, DSc honoris causa 2017)
Max Coleman

(1926-2022)
Former human rights commissioner and anti-apartheid activist Dr Max Coleman (BSc Eng 1949) passed away on 16 January 2022, at the age of 95.
A chemical engineering graduate from Wits, Dr Coleman was born in South Africa in 1926 to a Lithuanian-born father and Irish-Catholic mother. He completed his doctorate at Imperial College London but returned to his home country and married Audrey Goldman in 1953. The couple had four sons, Brian (BSc 1980), Keith (BA 1981, BA Hons 1983, MBA 1991), Neil (BA 1980) and Colin (BArch 1988).
The Colemans' lives of activism started with a policeman's knock on the door at 5am on 24 October 1981, as documented in The Knock on The Door: The Story of The Detainees' Parents Support Committee (Picador Africa, 2018). They learned that their son, Keith, who was not at home at the time, was on a security branch list of activists. The following morning Dr Coleman accompanied Keith to John Vorster Square police station and thus began his recording of his son's – and soon others' ­–detention by the security police.
Dr Coleman stepped away from his role as businessman with a successful chemical and photographic company to become a founding member of the Detainees' Parents Support Committee (DPSC), which provided food, clothing and legal assistance to detainees. The DPSC united people of all backgrounds and the first meetings were held at Wits. The organisation shared information about legal rights, generated publicity and helped families link up with the Black Sash, medical professionals, psychologists, business people, academics and human rights lawyers. By the time Keith was released from detention in April 1982, the DPSC had grown into a national movement. Dr Coleman was a meticulous record-keeper, and his records are vital evidence of this violent period of South Africa's history. These are currently lodged with the Historical Papers Archive at Wits.
In 1985, Dr Coleman co-founded the poverty-fighting agency Kagiso Trust, with the likes of Archbishop Emeritus Desmond Tutu (honoris causa LLD 1993), Eric Molobi (LLD honoris causa 2000) and Dr Beyers Naudé. At the turn of the decade he was also appointed as a commissioner of the broad-based Human Rights Committee that was set up following the banning of the DPSC, which continued to help to raise awareness about state violence in the build-up to the first democratic elections in 1994. Coleman would go on to serve as one of the first commissioners of the South African Human Rights Commission and as an MP in Nelson Mandela's government of national unity.
Dr Coleman, along with his wife, received the Order of Luthuli in Silver conferred by President Cyril Ramaphosa in November 2021 for his contribution to the struggle for democracy, human rights, nation-building, justice and peace and conflict resolution.
At his memorial service speakers paid tribute to Dr Coleman as a man of few words, who had the ability to listen intently. His actions reflected kindness: he never turned anyone away or refused to give help. He paid attention to the details in all areas of his life. A nature lover, he made careful notes on shells, birds and music and marvelled at the mechanics of how things worked. Keith said: "We see in Max things that we all value, but seldom see in the world. Max was a humanist: solid, trustworthy, he was consistent and, in his deepest self, unchanging – regardless of his audience. We can draw a straight line connecting his values to his words and his actions."
He is survived by Audrey, his four sons and eight grandchildren.
Sources: SA History Online, Wits archives, New Frame, Daily Maverick
Clive Noble (1938-2022)
Dr Clive Noble (MBBCh 1961) was born in Johannesburg in 1938 and died on 13 January 2022. He readily admitted that he disliked school and matriculated with four Ds, an E and an FF for Latin. With his sights set on studying medicine, Dr Noble did an aptitude test through the Department of Labour and was told he stood little chance. His luck turned when, two weeks after the academic year started, he was called to study medicine at Wits. In his first year he achieved two firsts and in his final year, he came third in his class of 92 students.
Dr Noble was a keen sportsman and decided to study sports medicine simultaneously with orthopaedics. He was one of the first doctors to focus on a treatment for different sports injuries. He served as a medical adviser for cricket, rugby, football and boxing in South Africa. In 1995 he was one of the founders of the first sports medicine clinic in South Africa. The model template to include an orthopaedist, a sports medicine physician, radiologist, physiotherapist, biokineticist and dietician in the patient's treatment became the template for similar centres countrywide.
As part of his interest in protecting boxers from injury he studied the cushioning properties of boxing gloves and his findings influenced the way that boxing gloves are manufactured today.
In his retirement in 2003 he moved to Plettenberg Bay and ran run a historic country guest house in The Crags, with his wife Colleen of nearly 60 years.
He is survived by his wife, three children, eight grandchildren and two great-grandchildren.
Sources: 1961 Wits alumni biography and Jon Patricios, South African Journal of Sports Medicine
Aura Herzog

(1924-2022)
Aura Herzog née Ambache (BSc 1945), the mother of Israel's President Isaac Herzog and widow of Israel's sixth president, Chaim Herzog, died on 10 January 2022 at the age of 97.
Herzog was born in Egypt after her parents were expelled from Jaffa by the Turks during World War I. She completed a degree in mathematics and physics at Wits before immigrating to Israel in 1946 and joining the Hagana, the defence organisation that was the precursor to the Israel Defense Forces.
She then joined a diplomatic course and met Chaim Herzog; the two married in 1947. During the War of Independence she served as a soldier in Military Intelligence and later in the Science Corps. She was seriously wounded in a bombing attack in 1948.
Herzog served in various public positions over the years. She helped found the International Bible Contest, which is still held annually, and she founded and led the Council for a Beautiful Israel, a non-profit environmental group that remains active.
After her husband's death in 1997, Herzog led efforts to commemorate his life and work. The couple had four children. Their son Michael is Israel's ambassador to the United States.
She was buried in Jerusalem's Mount Herzl national cemetery.
Sources: Wits archive, Times of Israel
Janice Angove (1974-2022)
Janice Angove (BSc 1995, PDipEd 1996, BA Hons 1996, BEconSc 2003, BEconSc 2004) fell ill while on holiday in Mpumalanga and died in hospital on 8 January 2022.
Angove served the Actuarial Society of South Africa as an examiner for many years. She was also deputy chair of the MicroInsurance Committee and a member of the Africa Committee. She initially studied psychology but discovered actuarial science which become her true passion. She started her actuarial career working as a consulting actuary at Quindiem, and then combined her enthusiasm of teaching and actuarial science by taking on a major-time lectureship at Wits. She was deeply committed to her students and took special care in being accessible, supportive and nurturing. Her projects across Africa have been instrumental in developing risk protection.
In 2011 she also took on a part-time role with the Financial Services Board (which became the Financial Sector Conduct Authority) and was involved in supporting the development of microinsurance regulation. She was a member of the Products Standards Working Group commissioned by National Treasury in 2012 and an observer member of the MicroInsurance Network (2013-2014) and a member of the associated working group. More recently Angove had been involved with the Access to Insurance Initiative (A2ii) set up by the International Association of Insurance Supervisors and the International Labour Organisation (among others) to ensure that the world's excluded and underserved have access to insurance, allowing them to take control of their lives and reduce their vulnerability against risks. She coordinated the A2ii's regional implementation work in Sub-Saharan Africa, strengthening cooperation and supporting capacity building for supervisors in the region. She also supported various projects of the Finmark Trust over the years and most recently served as a member of the FSD Network where she presented at seminars and moderated forums. Her sessions for the A2ii and FSD Network were extremely well-received reflecting her dedication to the task as well as her well-honed teaching skills.
She lived in Parkview with her cheerful household menagerie and was committed to the community as a member of the Rotary chapter. She leaves behind her mother Barbra, brother David and his family. Her Wits colleagues will miss her cheerful nature and unfailing willingness to lend a hand or offer support.
Source: Wits School of Statistics and Actuarial Science