In Memoriam 2023
Andrew Robertson (1943-2023)
Dr Andrew "Andy" Robertson (BSc Eng 1966, GDE 1977, PhD 1977) the founder of mining industry geotechnical and environmental engineering services company Robertson GeoConsultants and co-founder of engineering consultancy SRK Global died on 29 March 2023 at the age of 79.
Dr Robertson was born in 1943 in Pretoria, South Africa, where he was exposed to mining from a young age. In 1966, he graduated with a bachelor of science degree in civil engineering as well as a doctorate from Wits.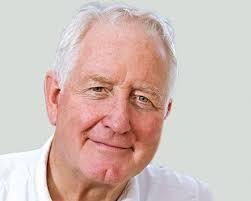 Over the next 50+ years, Dr Robertson's remarkable consulting career developed serving the mining industry with a strong focus on improving mine waste management practices to reduce the environmental footprint of mining. He went on to launch two successful mining consulting firms, a mine planning software company, and a mining technology company.
In February 2014, Dr Robertson was inducted into the International Mining Technology Hall of Fame for his work in environmental management and stewardship.
In 1974 he, along with Oskar Steffen (BSc Eng 1961, MSc Eng 1963, PhD 1978), and Hendrik Kirsten (BSc Eng 1963, MSc Eng 1966, PhD 1986), formed Steffen, Robertson & Kirsten (SRK) in Johannesburg, the only consulting firm in Africa to specialise in mining geotechnics at the time.
Four years later in 1977, Robertson moved to Canada to start the first international branch of what became SRK Consulting. Several offices in the United States were formed under his guidance. In these early formative years of the company, he provided strong guidance and mentorship to many young engineers and geoscientists. Many went on to develop distinguished careers within SRK as well as other consulting or mining companies. Today, SRK has over 1600 employees worldwide in 40+ offices.
In addition to SRK, Dr Robertson developed several other companies that serve the mining industry. He supported the development of Gemcom in 1981, the mining industry's first PC-based exploration database as well as ore deposit modelling, and open pit mine planning software system. In 2012, Gemcom was sold to Dassault Systèmes, owner of GEOVIA.
In 1989, he launched InfoMine, with the vision of making mining information more widely available. He spearheaded the digital strategy that became the cornerstone of the company and under his leadership, InfoMine expanded to include EduMine.com (training), CareerMine (recruitment), and Mining.com (news).
In 1995, he founded Robertson GeoConsultants, a specialised, international mining consultancy based in Vancouver, BC. His consulting practice included serving on several peer-review panels and independent review boards for some of the highest and most challenging tailing dams in the world.
From the 1980s to 2000, Dr Robertson worked on foundational research for the testing, prediction, and control of acid rock drainage (ARD). He was a contributing member of the British Columbia ARD Task Force from 1985 to 1990, which published some of the industry's first ARD guidelines. He wrote or contributed to industry technical guides on mine waste management, uranium mill waste disposal, and guidelines for the rehabilitation of mines. These guidelines established the foundation for environmental best practices in the industry.
His interest in raising industry standards was a pervasive theme through his work. He was instrumental in pioneering the use of failure mode and effects analysis —one of the first systematic techniques for failure analysis—and multiple accounts analysis for engineered solutions in the mining industry. In the late 1990s, he published several papers that are still referenced today in the mining industry.
During his career, Dr Robertson worked tirelessly to protect the environment, communities, water quality, and water supplies. He leveraged his background in rock mechanics, geotechnical engineering, and geochemistry to raise the bar for environmental stewardship within the industry and for the work products he delivered.
Dr Robertson was passionate about improving the design, construction, operation, and closure of tailings dams. To make tailings dams safer, he advocated for improving the technology used for the design, construction, and long-term stability of tailing dams; for fiscal responsibility in the construction and operation of these dams; and for governance so today's designs account for the needs of future generations and changes in societal expectations.
Beside his brilliant mind, business acumen, and ability to spot talent, he was also admired for his humility, kindness, and generosity. He was always willing to share his knowledge through publications, courses, and countless meetings and discussions. His legacy will live on in all the engineers and scientists he has mentored over his remarkably long and successful career.
Source: SRK Global
Cecilia Sentson (1966-2023)
Cecilia Sentson (BSC 1989, BCom 1990) was born on 31 May 1966 and died on 12 May 2023, days before her 57th birthday.
She started her primary school career at St Theresa's Convent in Coronationville in 1972, where her love of learning and reading was nurtured. She proceeded to St Barnabas High School and matriculated in 1983.
She studied at Wits, completing a BSc in information systems and thereafter pursued a BCom honours degree. She was awarded a scholarship to study towards an MBA at City University in the United Kingdom.
On her return to South Africa, she was appointed as senior lecturer in the school of computer science and applied mathematics for several years.
She was employed by Gemini Consulting as a strategy consultant, by Coca-Cola Group as its head of Information Technology Strategy and executive for Africa and the Middle East.
Her entrepreneurial journey started several years ago and involved the establishment of many ventures which culminated in the creation of her company which she aptly named Neland Consulting, in honour of her maternal grandmother.
She had a larger-than-life personality.
Source: supplied
Barry Orlek (1949-2023)
Dr Barry Orlek (BSc 1971, PhD 1976) died on 11 March 2023, at his home in Epping, England, after a long battle with myeloma.
He was born in Vereeniging, matriculated from General Smuts High in 1966, and obtained a bachelor of science degree in industrial chemistry in 1971 as well as his doctorate in organic chemistry in 1976 from Wits.
In 1977 he moved to the United Kingdom to take up a postdoctoral position at City, University of London, under Professor Peter Sammes, where he undertook research on the chemistry of beta-lactamase inhibitors. He joined Beecham Pharmaceuticals (now GlaxoSmithKline) in 1981, working as a medicinal chemist on several different drug discovery research programmes until his retirement in 2008.
During his retirement he spent many hours pursuing his passion for photography – both behind the lens and at exhibitions in the UK and abroad. It's a passion he shared with his wife Ilana. He maintained strong ties with South Africa, visiting every year to see family and friends and to spend time in the bush.
He leaves his wife Ilana and sons Jonathan and Alex.
Source: Orlek family
Cecilia Sentson (1966-2023)
Cecilia Sentson (BSC 1989, BCom 1990) was born on 31 May 1966 and died on 12 May 2023, days before her 57th birthday.
She started her primary school career at St Theresa's Convent in Coronationville in 1972, where her love of learning and reading was nurtured. She proceeded to St Barnabas High School and matriculated in 1983.
She studied at Wits, completing a BSc in information systems and thereafter pursued a BCom honours degree. She was awarded a scholarship to study towards an MBA at City University in the United Kingdom.
On her return to South Africa, she was appointed as senior lecturer in the school of computer science and applied mathematics for several years.
She was employed by Gemini Consulting as a strategy consultant, by Coca-Cola Group as its head of Information Technology Strategy and executive for Africa and the Middle East.
Her entrepreneurial journey started several years ago and involved the establishment of many ventures which culminated in the creation of her company which she aptly named Neland Consulting, in honour of her maternal grandmother.
She had a larger-than-life personality.
Joseph Pamensky (1930-2023)
Joseph Leon Pamensky – or "Papa Joe" (CTA 1953) – died on 8 March 2023, in Johannesburg after a long battle with dementia at the age of 92.
Pamensky was born in Port Elizabeth (now Gqeberha) on 21 July 1930 to jewellery store owners Samuel and Freda Pamensky. He attended Grey High School, excelling in maths and playing first team cricket, where he opened the innings and kept wicket.
Pamensky studied as a chartered accountant at Wits and played club cricket for the university and, later, at Pirates in Johannesburg. Dr Ali Bacher (MBBCh 1967, LLD honoris causa 2001) remained a life-long friend and colleague.
Pamensky served on the Wits All Sports' Council as a student and was elected to the Transvaal Cricket Union's junior board as a 23-year-old in 1953 before being elected to the full board two years later. On the Transvaal board, he served as vice-chairperson, chairperson, treasurer – and, eventually, president. His election onto the South African Cricketers' Association board followed in 1967. He was one of the drivers of the negotiations which lead to the formation of the South African Cricket Union in 1976 and was its president until 1991. He was one of the "main drivers of the short-lived unity process in the mid-1970s and, as honorary president, was supportive of Dr Bacher becoming Transvaal cricket's first full-time chief executive in 1981.
During the 1980s, with the national team banned from international competition after the cancellation of the proposed tour to Australia in 1971/2, Pamensky, Bacher, and fellow administrator Geoff Dakin initiated the controversial "rebel tours". This resulted in English, Sri Lankan, West Indian, and Australian tours to the country.
In 1987, Pamensky received the Order of Meritorious Service Gold Medal by the South African government. He was also a member of the SA Institute of Chartered Accountants (Chartered Accountant of the Year 1984) and an honorary life member of Melbourne Cricket Club as well as Cricket South Africa and Gauteng cricket.
Seven years ago, Pamensky was diagnosed with dementia. He had remarried after the death of his first wife Pamela, nèe Goldberg, 14 years ago.
He is survived by his second wife Jackie, children Kevin (BA 1986), Martin and Beverly.
Sources: Archives, Cricket South Africa, South African Jewish Report
Mark Pilgrim (1969-2023)
Veteran South African broadcaster Mark Pilgrim died on 5 March 2023 at the age of 53, after battling stage four lung cancer.
He was born in England and moved to South Africa at the age of nine, matriculating from Sasolburg High School. He started his studies at Wits in 1987, completing two years towards a bachelor of commerce degree, which he never completed. Instead, his interest in radio was sparked on the campus radio station Voice of Wits. This followed many successful years at various radio stations such as 5FM, 94.7 and KFM.
In 2014 he joined a new station Hot 91.9 FM in Johannesburg, and in 2015 won the MTN Radio Award for Best Weekend Radio Show. In 2019 he won the Liberty Radio Award for the Best Daytime Show in South Africa and in 2021 he was inducted into the South African Hall of Fame for his contribution to the industry.
The radio DJ won multiple awards throughout his career and the South African radio industry honoured Pilgrim by inducting him into the Radio Awards Hall of Fame in July 2021.
He married Nicole Torres in 2007 and after almost 13 years together, divorced in 2020. They had two children, Tayla-Jean and Alyssa, together.
Pilgrim also ventured into TV in 2001 when he was host of the first season of Big Brother South Africa. In 2002 he returned to host the second season, and in 2003 he hosted the first season of Big Brother Africa. He worked as an MC and motivational speaker and was an advocate for positivity, inspiring others with his own experiences. He published his autobiography, Beyond the Baldness (Tracey MacDonald Publishing, 2015) and from 2013 to early 2016, he wrote a monthly column about parenting from a dad's perspective for Living and Loving magazine.
Pilgrim was diagnosed with aggressive stage 3 testicular cancer, which spread to his lungs and kidneys, in 1988. He was 18 years old. After 33 years in remission, he was diagnosed with stage 4 lung cancer. In June 2022 he revealed that the cancer had spread to his femur, the base of his spine, and his lymph nodes. He launched a YouTube video series chronicling his treatment.
He was discharged from hospital, two months later, in time to ring in the new year with his fiancée, Adrienne Watkins.
Sources: News 24 and Wits archives
David A Lipschitz (1943-2023)
Dr David Lipschitz (MBBCh 1966, PhD Med 1973) affectionally known as "Dr David," passed away on 6 March 2023 surrounded by his family. He was born in Johannesburg, the eldest of four children. Ever the entrepreneur, he once dug up all the plants in his father's garden and attempted to sell them on the roadside. Luckily, he moved beyond his mischievous ways and went on to study medicine at Wits.
Following in his father's footsteps, Dr Lipschitz emigrated to the United States in 1972,
training as a haematologist at the University of Washington and doing the seminal research in the development of the serum ferritin assay, a tool that is still used to help evaluate iron levels in blood. After stints at Montefiore Medical Centre and Kansas University Medical School, he joined the University of Arkansas for Medical Sciences (UAMS) as director of the Division of Hematology/Oncology.
Dr Lipschitz flourished in Little Rock. He began research on the effects of nutrition on aging, which led to a lifelong focus on the unique medical needs of older people. In 1995, he assumed the position of director of the Centre on Aging at UAMS. Under his leadership, UAMS received $30.2 million from the Donald W. Reynolds Foundation to establish the Donald W. Reynolds Department of Geriatrics and the Institute on Aging. He went on to facilitate the development of a state-wide network for geriatric care, ensuring that every older Arkansan had access to high quality medical care.
While Dr Lipschitz was an exceptional leader in medical research and administration, his greatest passion being educating his patients and the public about healthy aging. He often said, "Everything you've been told about growing older is wrong!" Through his weekly newspaper columns, radio shows and television segments, he empowered people to live each day to the fullest. Well before "body positivity".
He never missed an opportunity to crack a corny joke, hum a made-up tune, or dance as if no one was watching (though clearly everyone was!). This voracious appetite for life also meant he was never afraid to put a fork on someone else's plate – resulting in a whole generation of speed eaters. He was endlessly devoted to his three French bulldogs, Barkley, Mochi, and Peaches. They were expertly trained to sleep in a pile on his lap while he watched murder mystery shows for hours.
But most of all he loved his family, his wife, Francie, who he said was the most brilliant mother and physician in the world; his six children, Andrea, Elan, Howard, Riley, Forbes, and Evan; and his grandchildren.
Source: Arkansas Gazette
David L James (1927-2023)
David Leslie James, known as "Dave" (BSc Mech Eng 1950, BSc Elec Eng 1952) was born in 1927 and he lived his early childhood in mining company towns on the Witwatersrand such as Robertson Deep, Sub Nigel and Vogelstruisbult.
He went to primary school at Pridwin Preparatory School and later became a boarder at Michaelhouse in Natal, which he enjoyed, especially being set free to wander around the countryside on a Sunday. His family owns a letter he wrote to his mother at the time: "Dear Ma. Please send a small frying pan, some tins of bully beef and some small blocks of jellified methylated spirits. Love, David."
In 1945 he started an engineering degree, but quit after about a month when he found the syllabus replicated what he had done the year before in sixth form and joined the war effort, stationed at the naval base in Saldanha Bay. The following year he resumed his studies at Wits, where he met his wife, Jenepher, in 1948, at a tennis party. He graduated with a BSc Mech Eng in 1950, and then with BSc Elec Eng in 1952. He started his master's degree, working under the supervision of Costa Rallis (BSc Eng 1947, MSc Eng 1948, PhD 1963, DSc honoris causa 2003. He married Jenepher (DipArch 1967) in February and they went to live in the married students' quarters at Cottesloe. That's where they met many of the people who became lifelong friends, like Tony and Joy Eagle and Dorothea and Gerald Zeffert (DipArch 1954).
James worked for the Centre for Scientific and Industrial Research briefly and then joined the Physics Department at Wits, where he worked as a lecturer for about 40 years, mainly teaching students in electrical engineering. He was much loved and much appreciated by his students, one of whom observed that he was "one of the last of the old school of dedicated university teachers, unappreciated and undervalued by the authorities, who rendered enormous service to the generations of undergraduates they taught".
In his leisure time he built boats, took groups of students and his family on skin diving and camping holidays in Mozambique, and eventually – after retirement – politely turned down an offer by the Physics Department to continue as a lecturer, and completed the building of a boat which he then sailed to the Comores, Madagascar and up the east coast of Africa as far as Kenya. A former Wits colleague described James as a "cross between Scott of the Antarctic and a slightly older version of a hippy – a sort of glorified tramp. Never happier than when sailing somewhere, travelling across the most inhospitable terrain of Lesotho or camping on some beach on which no-one has previously set foot."
After restoring the Stillbay holiday house that had belonged to his grandfather, he and Jenepher spent the last years of their retirement there.
He kept in touch with his old friends, especially John Crawford (BSc 1959) and Eddie Price (BSc Hons 1960), both of whom predeceased him.
He died on 14 February 2023. He leaves Jenepher, four children – Deborah (BA 1975, BA Hons 1980, MA 1988, PhD 1994), Nicholas (BSc Eng 1981, GDE 1985), Simon (PDipEd 1986) and Melissa (BA 1986, BA Hons 1987) – and nine grandchildren.
Source: Deborah James
Phil Levinsohn (1939-2023)
Chairperson of the Press Council of South Africa Judge Phillip Levinsohn (LLB 1963) died on 21 February 2023 at the age of 83 after a brief illness. He practised as advocate of the Durban Bar from 1971 and took silk in 1988. After a respected career at the Bar, he was appointed as judge of this division in 1990. In 2006 he was appointed as Deputy Judge President of the division, a post which he held until his retirement on 23 August 2009. He contributed widely and followed the affairs of the Bar both locally and nationally and served for many years on the National Bar Examinations Board throughout his time and into retirement.
He was described as "a gentle, caring man who was a fierce defender of media freedom and a passionate believer in fair media coverage as espoused by the Press Code
He is survived by his wife Phyllis, and children Deborah, Jacques, Gideon, and Adam.
Sources: The South African Judiciary, News24
Brian A Lieberman (1942-2023)
Professor Brian Abraham Lieberman (MBBCh 1965) passed away on 20 February 2023.
Professor Lieberman was born in Johannesburg and educated at Grey College in Bloemfontein from 1955-1959, and he obtained his degree in medicine from Wits in 1965. He moved to London in 1971 to take up a post at St Mary's Hospital. There he specialised in laparoscopic sterilisation, on which he published a number of research papers from 1974 onwards including in the Lancet in 1976.
Professor Lieberman took up a post at St Mary's Hospital in Manchester as a consultant obstetrician and gynaecologist in September 1978. Inspired by the early work of fertility pioneers he established the world's first publicly funded IVF unit at St Mary's in 1982. He founded the Department of Reproductive Medicine and remained medical director until his retirement in 2007. He also established the private Manchester Fertility Services clinic in 1986 and remained a director until 2009.
Professionally, Professor Lieberman made extremely important contributions to the field of IVF from the early days onwards. He was a leader in the development of clinical practice in IVF, fertility preservation, embryo research and embryonic stem cell biology. He founded the National Egg and Embryo Donation Society, the forerunner of the National Gamete Donation Trust. Professor Lieberman wrote over 100 academic papers and numerous textbooks and chapters over a research career from 1969-2011. He was made an honorary professor at the University of Manchester in 2006 and an honorary member of the British Fertility Society in 2018.
He was instrumental in the careers of many in reproductive medicine. To his enormous credit, he placed great value on the expertise of others and particularly enjoyed surrounding himself with people who in his words "know things that I don't". In that respect he was an excellent leader.
Professor Lieberman had many interests outside of academia, including a long-standing interest in African art and travel in the African continent, including an overland trip to climb Mount Kenya to raise money for charity. He was a keen sportsman, representing his school at rugby, cricket and swimming. In later life, he became an avid golfer and is now buried as close as possible to the eighth hole at his golf club. He was an avid Manchester United fan, and a season ticket holder.
He is survived by his wife, Bernice, and three children.
Source: Professor Daniel Brison
Peter Davey (1953-2023)
Independent non-executive director of mining company Implats, Peter William Davey (MBA 1990), passed away on 7 February 2023 after a short illness. He was a respected mining engineer with substantial production experience in South Africa's deep-level platinum and gold mining industries.
He was employed at the company in the 1970s after completing his Bachelor of Science in Mining Engineering from Cardiff University in 1976. He completed his Master of Business Administration at Wits and began his second career in the finance industry. He worked at some of the world's leading investment banking and audit institutions based in Johannesburg and London, where he specialised in mining equity research and sales, for more than 25 years.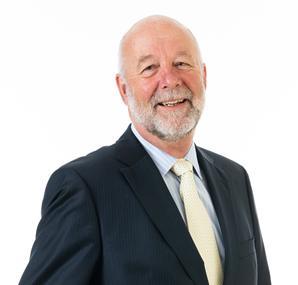 Davey had in-depth knowledge and a broad personal network across both the South African and global mining industry and financial sector and was highly respected by the executives in the global mining companies he researched and the investor base he advised. He remained abreast of societal and industry challenges and he was an avid reader and regular participant at industry conferences and forums.
Implats chairperson, Thandi Orleyn, said: "Peter embodied an unparalleled combination of technical and financial experience, impeccable ethics, deep compassion, and a personal commitment to driving Implats to excel in the broader aspects of social and environmental performance. We will miss his diligence and our debates, and we mourn the loss of a deeply respected and trusted colleague."
Davey is survived by his wife, Jo, his children Richard and Katherine (BCom 2002), and their families.
Source: Implats
Carmela Heilbron (1940-2023)
The last remaining Holocaust survivor in KwaZulu-Natal, Carmela Heilbron, née Heyman (BA 1962), died on 13 January 2023. According to the Wits archive, she was born in Kaunas, Lithuania in 1940. She had a traumatic childhood, growing up in the Kovno ghetto during World War II, and was smuggled out with the help of the Catholic Church. Heilbron, like many children, was handed over the Red Cross at the end of the war. She reunited with her mother and sister, who had been sent to Auschwitz, and the trio moved to Tanzania. Most of her immediate family died during the Holocaust.
The Wits archive indicates she matriculated from Ndola Government School in Zambia in 1956 and studied at Wits between 1957 and 1961.
In 2008, Heilbron became a guide at the emerging Durban Holocaust & Genocide Centre and continued to volunteer there until 2014. Her experience is recorded in the digital record of experiences of 34 Holocaust survivors who found refuge in Portraits of Survival Volume 1: The Holocaust. In it she says: "Take a good look at what's happening around you. Don't ever turn around and say it's not there because it's not affecting you. The important message is to take action. Speak up, because when you don't speak up, it just compounds itself into a hideous situation."
She married Lew Heilbron and had two children. Her daughter, Mandy, passed away at the age of 36. She is survived by her husband, son Steven and her grandchildren.
Sources: Wits archive, SA Jewish Report, Durban Holocaust & Genocide Centre
Marie-Joséphine Whitaker (1925-2023)
Marie-Joséphine Whitaker, who died in London on 11 January 2023, was professor of French at Wits from 1978 to 1988. An international authority on the work of the French poet, essayist and dramatist Paul Claudel, she was honoured by the French government for her role in disseminating French culture in southern Africa.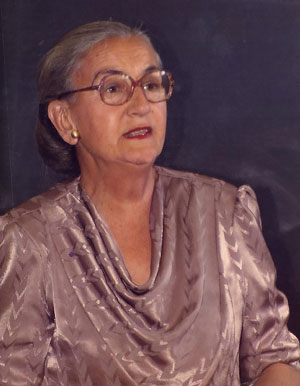 Professor Whitaker was born Marie-Joséphine Polakiewicz in what was then eastern Poland and is now south-western Ukraine, and used to describe herself as "Polish by birth, French by culture". Forced to flee in 1940 from the Russian occupation of eastern Poland, she embarked on an epic refugee journey with her mother and sister, ending in Cape Town, where she read for her bachelor's and master's at the University of Cape Town. As a graduate student she met her husband, Frank Whitaker, when he was sent to her to brush up his French after returning from war service.
Lecturing in French at UCT and bearing four children – a fifth was stillborn – did not prevent Professor Whitaker from obtaining her doctorate at the Sorbonne. She took the two youngest children with her to Paris. Her thesis on the work of the poet Arthur Rimbaud was published in 1972 as La Structure du monde imaginaire de Rimbaud. When the family moved to Johannesburg in the mid-1960s, she joined the French Department at Wits, becoming its head in 1978.
As professor, she continued to research and publish, mainly on Claudel, and hosted the biennial conference of the Association for French Studies in Southern Africa, which she helped to found. The French government, which made her Chevalier dans l'Ordre des Palmes Academiques in 1978, promoted her to Officier in 1985.
On retirement in 1988 Professor Whitaker moved with her husband to Paris, where she was active in French academic life, publishing and being invited to lecture at French and Polish universities. She published a critical edition of Claudel's La Messe là-bas in 2009, but after 22 years in France, age forced the couple to move in 2010 to London, where she lamented that the subject of her life's work was almost unknown, despite WH Auden's famous couplet:
"Time will pardon Paul Claudel,
Pardon him for writing well."
But on hearing of her death, the writer's grandson, François Claudel, praised her "remarkable knowledge of my grandfather's work, that she admired and knew how to share".
Frank died in 2014. Professor Whitaker is survived by Raymond (BA 1970), Richard (BA 1971), Christopher and Helen (BA 1978), eight grandchildren and 11 great-grandchildren.
Source: Raymond Whitaker