Wits Music Alumni
Wits Music graduates are prominent in the world of academia and music research, and occupy posts at institutions of learning throughout the world.
Martin Scherzinger is professor of media, culture, and communication at New York University, Steinhardt. His research includes the examination of links between political economy and digital sound technologies, poetics of copyright law in diverse sociotechnical environments, relations between aesthetics and censorship, sensory limits of mass-mediated music, mathematical geometries of musical time, histories of sound in philosophy, and the politics of biotechnification. He is also a composer. James Davies is professor of music at the University of California, Berkeley. His recent book Romantic Anatomies of Performance (2014) is concerned with the very matter of musical expression: the hands and voices of virtuosic musicians in the nineteenth century.
Shirli Gilbert is professor of history at the University of Southampton and specialises in modern Jewish history with a focus on the holocaust. Her book Music in the Holocaust (2005) examines the role of music in the Nazi ghettos and camps and the insight it offers into victims' responses. Pianist and academic Charles Wiffen is Head of Music and Assistant Dean at Bath Spa University in the United Kingdom. He is also a visiting professor of music at Shanghai University. The most recent Wits Music graduate to take up a post at a prestigious overseas university is Nicol Hammond. She graduate with a BMus from Wits in 2006 and is now Assistant Professor of Cultural Musicology at the University of California at Santa Cruz. She is an ethnomusicologist and popular music scholar specialising in South African popular, traditional, and choral music, and in feminist and queer studies.
Sibongile Khumalo
Sibongile Khumalo, one of South Africa's most versatile and in-demand singers, graduated with an Honours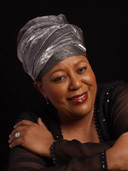 Degree from Wits Music in the late 1970s.
Equally adept as a performer of jazz and classical repertoire, she has performed with the Brodsky Quartet, Oumou Sangare, Sally Nyolo (formerly of Zap Mama) and Hanitra Rasoanaivo from the group Tarika; she has toured the USA with Hugh Masekela and staged the hugely successful "Songs of Migration" with him; she was part of the 'Intercontinental' tour with Jack Dejohnette, Danilo Perez, Jerome Harris, Byron Wallen and Jason Yarde.
For City Press she is "the epitome of a New South African, with a strong sense of tradition, place and culture but also open to influences from across the world".


James Phillips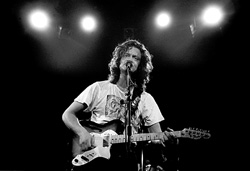 Composer, musician and bandleader, James Phillips, completed both a BMus and an MMus at Wits in the 1980s. Phillips was a leading figure of the punk and new wave scene and his influence continues to be felt.
His bands included Corporal Punishment, the short lived Illegal Gathering and the much loved Cherry Faced Lurchers. Also known as Bernoldus Niemand, Phillips was a leading influence on the Voëlvry alternative Afrikaans rock movement.
In 2014 he was commemorated in a set of South African stamps of "popular-music legends" including Miriam Makeba, Brenda Fassie and Kippie Moeketsi, "chosen for their innovative music, which brought fundamental change to the perceptions of South Africans and was instrumental in uniting societies".

Kevin Volans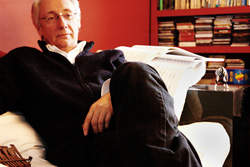 Kevin Volans, a composer associated with the post-minimalist movement in contemporary composition, and a key figure in the Cologne School, graduated from Wits University with a BMus in 1972.
Volans went on to study with both Karlheinz Stockhausen and Mauricio Kagel and has become one of South Africa's most important composers. While having an easily recognised, unique voice, Volans' music resists compartmentalisation.
Reviewing viola:piano which premiered at London's Wigmore Hall in 2009, Andrew Clements wrote in the Guardian: "It's spare, frugal music, perfectly calculated; Volans's sensibility is a very distinctive, rather special one."