Wits scientists part of a global coalition to eliminate hepatitis B virus
- Wits University
It is World Hepatitis Day on 28 July. Two research entities at Wits University are part of the International Coalition to Eradicate Hepatitis B Virus (ICE-HBV).
Hepatitis refers to inflammation of the liver, which can be caused by viruses including hepatitis B virus (HBV), which is prevalent in Africa. The virus is transmitted through contact with the blood or body fluids of an infected person. HBV can cause both acute and chronic disease and it is a root cause of liver cancer and cirrhosis.
A persistent infection in Africa
At least one-quarter of the more than 250 million chronic carriers of HBV in the world reside in Africa. However, this is probably an under-estimate because of under-reporting and lack of extensive surveillance.
Africa is the only continent where HBV infection has a constantly high prevalence in certain regions. Exposure to HBV stands at:
35% to 75% in southern Africa
65% to 85% in eastern Africa
more than 85% in western Africa.
There is a correspondingly high annual incidence of liver cancer, which ranks second and fifth as the leading cancer-associated deaths for men and women, respectively.
Two research entities in the Faculty of Health Sciences at Wits University are directly involved with research into HBV epidemiology, molecular biology, and antiviral therapy.
The Hepatitis Virus Diversity Research Unit at Wits
Professor Anna Kramvis directs the Hepatitis Virus Diversity Research Unit (HVDRU), a research entity within the Department of Internal Medicine in the School of Clinical Medicine at Wits.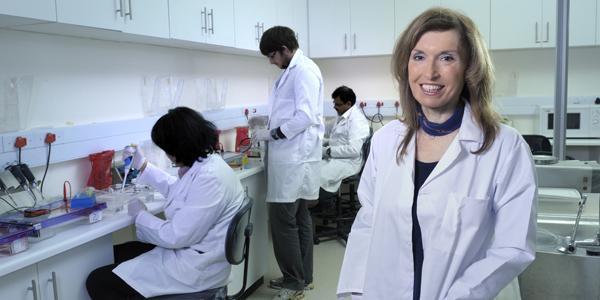 The HVDRU studies the molecular virology of HBV. Specifically, the unit studies uniquely African HBV strains – their epidemiology, molecular and functional characterisation, and their role in the clinical manifestation of a disease.
No infectious diseases research in Africa can neglect the pandemic of HIV, which causes AIDS. Thus, the HVDRU also researches HBV/HIV co-infection and develops bioinformatics tools to facilitate the study of these infections.
"Our research has shown that the strains of HBV that prevail in Africa differ both molecularly and functionally from those outside of Africa. We have developed tools that enable us for the first time to be able to screen existing and new anti-HBV therapies against these strains. This is significant because studies on strains that prevail outside Africa do not necessarily always apply here", says Kramvis.
The Wits/SAMRC Antiviral Gene Therapy Research Unit
The Wits/South African Medical Research Council Antiviral Gene Therapy Research Unit (AGTRU), directed by Professor Patrick Arbuthnot, is developing gene therapy to counter serious viral infections – such as HBV – of public health importance in sub-Saharan Africa.
Gene therapy refers to the introduction of genetic material (DNA or RNA) into cells as a mode of treating disease.
Because gene therapy is based on rational drug design [the development of medications based on the study of the structures, functions and genetic makeup of target molecules], the technology is very powerful and potentially applicable to many previously 'undruggable' diseases of South African importance.
The AGTRU focuses on advancing a cure for persistent infection with HBV.
The International Coalition to Eliminate HBV and the search for a cure
Both the HVDRU and AGTRU at Wits are part of the International Coalition to Eliminate HBV (ICE-HBV). This global group of researchers, patient representatives, and health organisations calls for the integration of an HBV cure in global plans to eliminate viral hepatitis.
A safe and effective vaccine to prevent HBV infection has been available since 1982. The universal delivery of this vaccine is essential for the elimination of HBV as a public health threat. Additionally, those already chronically infected need lifelong treatment, but only some five percent of those who need this treatment can currently access it.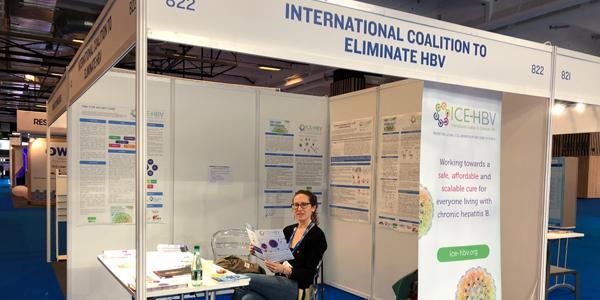 Ahead of World Hepatitis Day, members of ICE-HBV published a paper in Nature Reviews Gastroenterology and Hepatology for the need for appropriate cure research and preparedness to complement the World Health Organization's global elimination strategy, the HBV vaccine, and the well-tolerated but poorly accessed therapy.
ICE-HBV calls for increased investments in HBV cure research and cure preparedness to save the lives of the 290 million people living with chronic hepatitis B worldwide, most of whom are unaware of their infection.
Five facts about Hepatitis B Virus in South Africa
In South Africa, screening for HBV is public health policy only for HIV-infected individuals.
HIV-negative patients are only screened when there is an indication of HBV, and they are then treated accordingly.
In South Africa, the three-dose HBV vaccination coverage has dropped from 80% in 2014 to 66% in 2017.
The World Health Organization-recommended birth dose of HBV vaccination is not currently administered universally.
The unprecedented human migration currently taking place from Africa means that HBV is being dispersed from a continent where the virus is endemic [regularly found in a particular people or region] to low endemic areas of the world.