uNosilimela
When:
Thursday, 23 May 2019 - Sunday, 26 May 2019
Where:
Wits Theatre
Braamfontein Campus East
Start time:
19:30
Enquiries:

Box Office - 011 - 717-1376

Tickets from http://www.webtickets.co.za

Cost:
R50 - R85
In uNosilimela we inherit a tempestuous musical journey and the attendant physical storytelling idioms which rain from our ancients.
Afrofuturism will call this an act of making the invisible, visible. Vusamazulu Credo Mutwa, who performed parts of the Storyteller, Magadlemzini and Mvelinqanqi when the play was last recorded in 1975, is the originator of the story of Nosilimela, daughter of the Princess of the stars.

The Storyteller gathers children around a great indaba about Kimamireva who somewhere in the midst of time escapes a war sparked by the evil tyrant Zaharalel.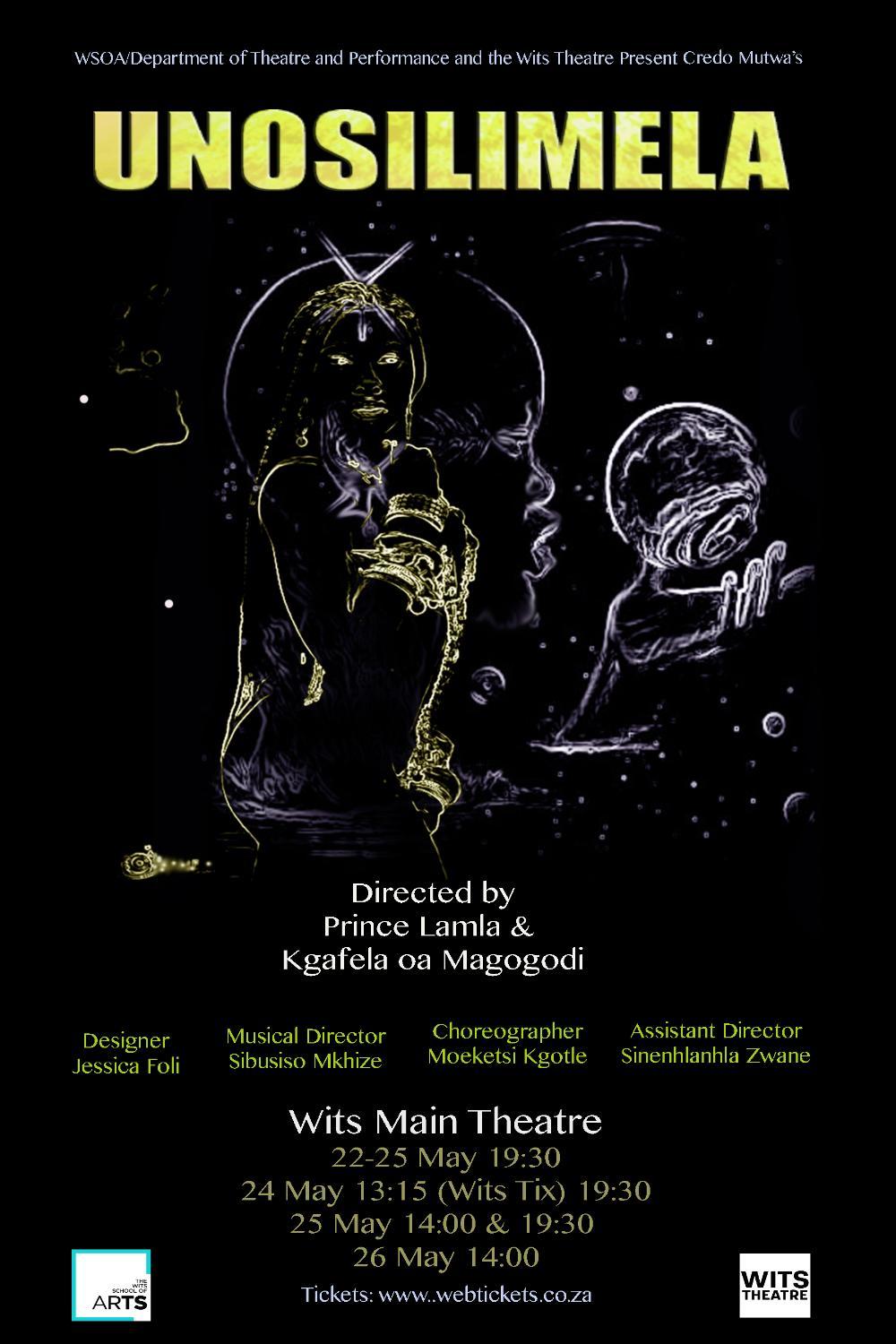 Add event to calendar