Spinning out science from academia to business
The Wits DVC for Research and Innovation, Prof. Lynn Morris, invites you to the Science, Society and Innovation lecture series.
SPEAKER: Dr Simon Travers (Co-Founder & CEO: Hyrax Biosciences)
Topic: Spinning out science from academia to business: our journey, lessons learned, and would we do it again?!
Hyrax Biosciences is a software company that started life in an academic laboratory at the University of the Western Cape that was focused on HIV research. Initially, the founders were never focused on commercialisation, preferring to remain in academia. However, a fortuitous encounter with the technology transfer office at UWC in 2013 started a journey which resulted in the establishment of the company in 2015 and it's complete exodus from academia in 2019. Since then, the company has gone from strength to strength scaling its product offerings, team and reach to partnering with a number of multinational biotech companies and being the software of choice for a range of sequencing-based diagnostic assays across a range of applications from infectious diseases (HIV, TB, SARS-CoV-2) and beyond.
In this talk, co-founder and CEO, Simon Travers will describe Hyrax Bioscience's journey over the last number of years, lessons and pitfalls experienced along the way and provide insight and learnings on what they would have done differently and what the future looks like.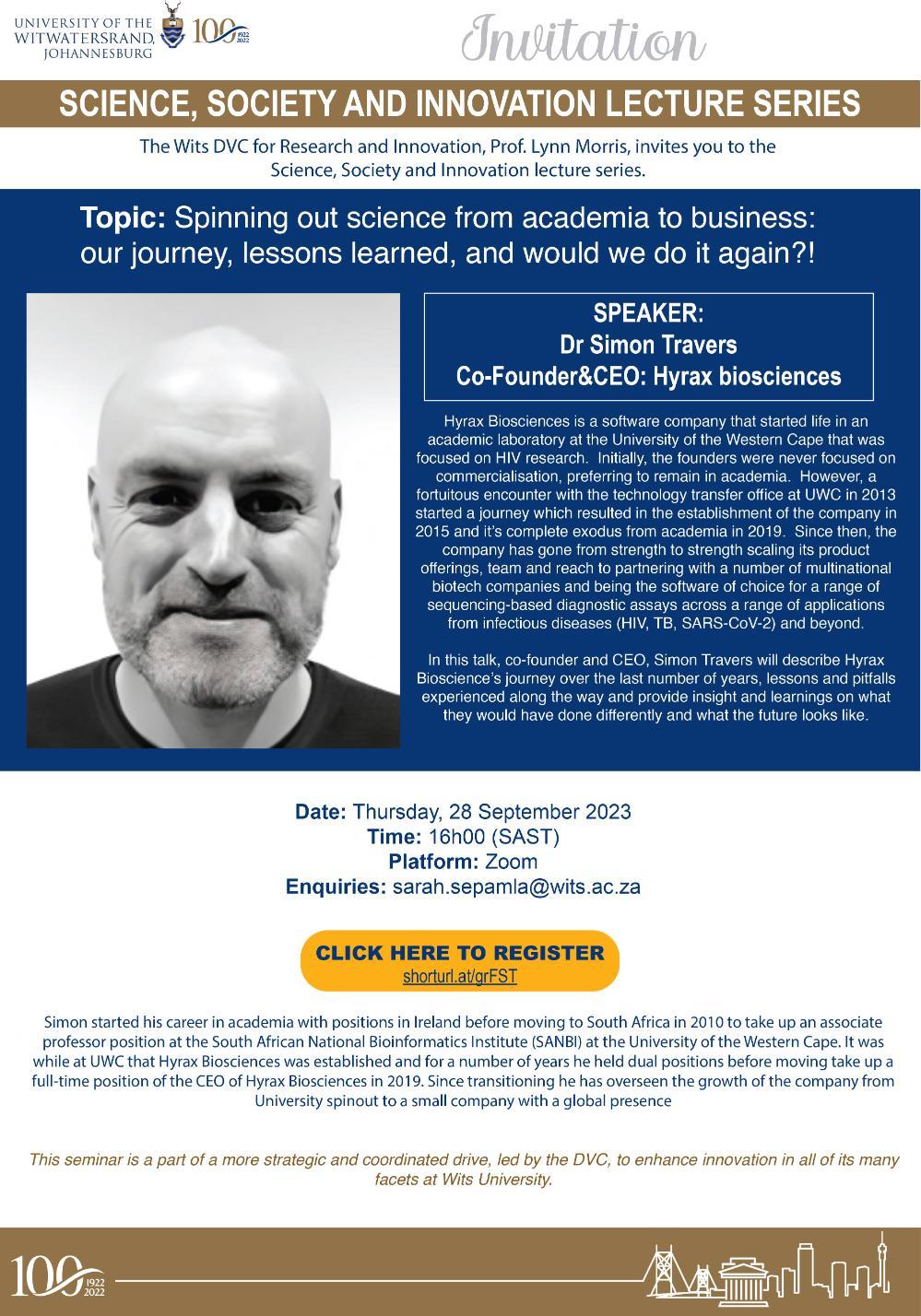 Add event to calendar