Fak'ugesi Festival 2022
When:
Thursday, 13 October 2022 - Friday, 21 October 2022
Where:
Off campus
Tshimologong Digital Innovation Precinct, Braamfontein, Johannesburg
Start time:
9:00
Enquiries:
Happening from 13 - 21 October, this year's digital innovation festival returns to its home at Wits' Tshimologong Digital Innovation Precinct in Braamfontein.
The 9th edition of the Fak'ugesi Festival is a celebration of young Pan-African talent in the digital sphere to its fullest.
The festival is rooted in showcasing and developing skills in technology, art and culture in Africa.
Founded in 2014 as a collaboration between Wits University's Tshimologong Digital Innovation Precinct and the Wits School of Arts' Digital Arts Department, the festival takes as its starting point the idea that for innovation with technology to succeed, a strong connection needs to be made between African cultural practices and creative encounters.
This year's theme, #FromNowOn, aims to showcase the creative climate of a new age after the positive (and negative effects) of the Covid-19 pandemic. it calls for a moment to pause and reflect where we are today and takes a look into Africa's digital future.
For programme details and to buy tickets, go to: https://fakugesi.co.za/programme-2022/
Download the first issue of the new Fak'uzine - Fak'ugesi's now digital magazine.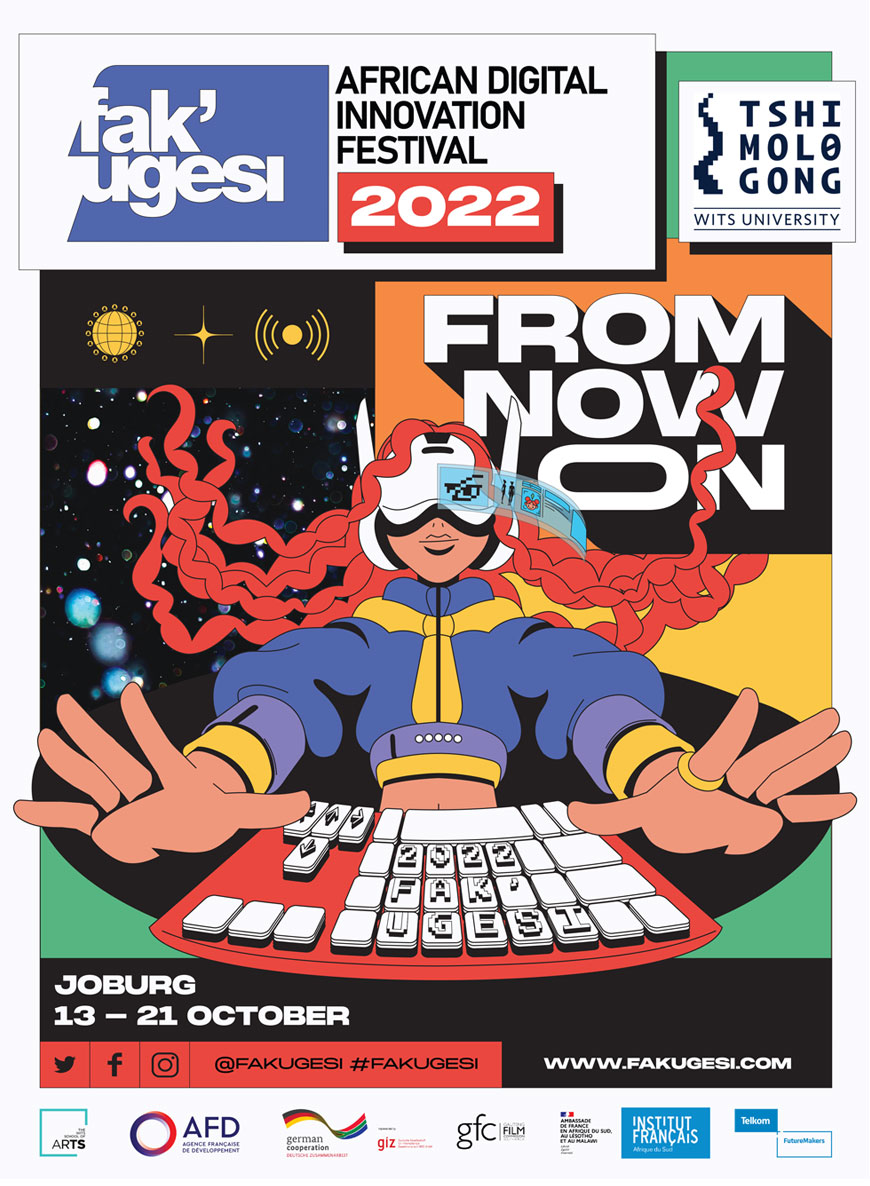 Add event to calendar