Stories for Africa at Drama for Life Festival
The Drama for Life Festival will awaken your spirit and vanquish the boredom and the mundane that has crept in with the pandemic.
The 12th Drama For Life Conference and Festival invites you to explore the arts landscape in the time of Covid-19. Prepare for a four-day adventure from 20-24 August 2020.
The 2020 DFL is appropriately themed Masidlale: Exploring connection. Masidlale means 'let's play' in isiZulu. The festival provides a space for intergenerational and collaborative exploration between students, learners, children, artists, facilitators, young academics and DFL alumni and staff.
The programme features interactive workshops from writing and acting workshops for children, to panel discussions for content-creators for young audiences that focuses on topical theatre-related issues.
Dr Petro Janse van Vuuren, Head of Drama for Life, says Covid-19 is a time for artists:
"Artists, big and small, we thrive on the unusual. Certainty is boring and we set trends, not precedents. We believe that stories have the power to ignite the imagination, to grow new friends, to build hope, and to create medicine for times of big change. This festival comes at the right time to remind us of the amazing gift to journey into uncharted waters and create new life that may or may not manifest in reality."
View the programme and book the event of your choice. All sessions are free and will run until Monday, 24 August 2020. All individual events require separate registration.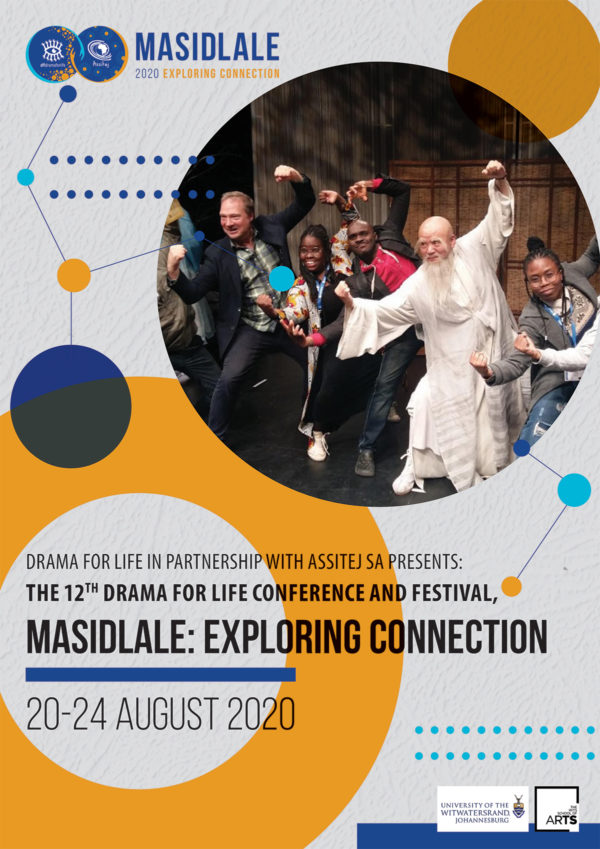 Add event to calendar