Africa Evaluation Indaba Online Series
This webinar series will focus on issues in the evaluation field, share indigenous knowledge generation and its use in evaluation in Africa.
The webinar series consists of seven events focusing on key themes.
The first event titled Transforming Evaluation: The Race, Power, Gender and Class Struggle takes place on 16 November 2020. It aims to:
Unpack what is meant by transforming evaluation practice, in the broader context of decolonial thinking and the dismantling of systems and structures of power, race, gender and class.
Envision what a transformed evaluation practice would look like.
Propose practical steps in transforming evaluation practice in Africa.
Speakers
Candice Morkel Deputy Director, CLEAR Anglophone Africa
Khalil Bitar EvalYouth Global Network Chair
Mjiba Frehiwot Research fellow at the Institute of African Studies at the University of Ghana
More Details
Website: https://www.wits.ac.za/clear-aa/
Email: CLEAR.AnglophoneAfrica@wits.ac.za
Twitter: @CLEARAA1 #LetsTalkEvaluation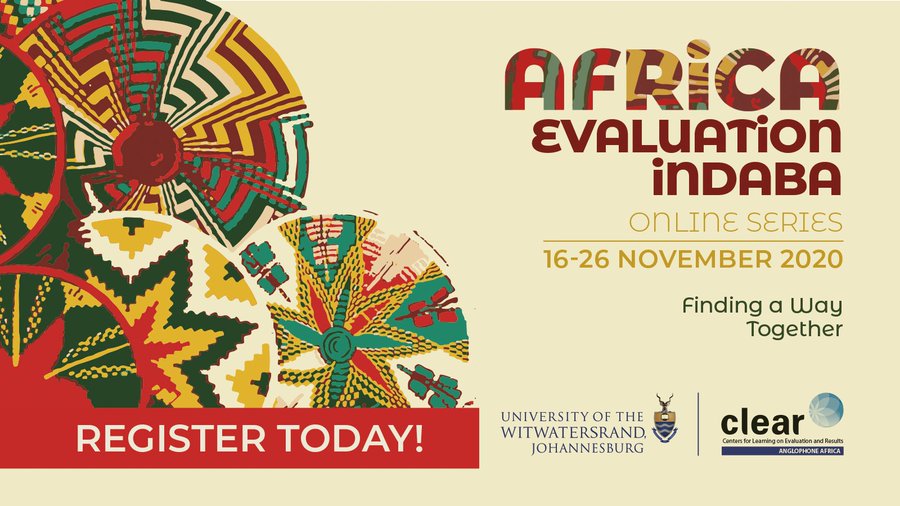 Add event to calendar