The Brothers Manhattan captured Mandela
- Shaun Smillie
Three brothers captured Nelson Mandela shortly before he became South Africa's first democratically elected President in 1994.
These brothers are the three rating agencies – Standard & Poor's, Fitch, and Moody's. Patrick Bond, Professor of Political Economy in the Wits School of Governance, coined the nickname to describe state capture of a different kind that happened at South Africa's democratisation.
These brothers were far mightier and meddling than those famous siblings from Saxonwold. These three brothers from Manhattan have done much to mould the fiscal and monetary policies of South Africa's Treasury and Reserve Bank. Bond says that Mandela's relationship with these brothers has left South Africa, 24 years on, with the highest Gini income coefficient in the world.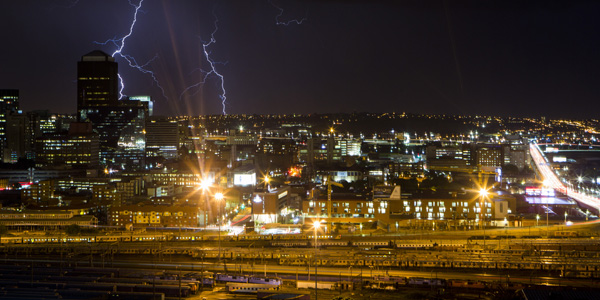 Mandela's failure to spread more of the country's wealth to the majority of the 'have nots' has returned to tarnish his legacy. To some, Mandela is a sell-out who allowed an inherited economy to continue to benefit the rich at the expense of the poor. However, the question according to Bond is, "Did Mandela choose the economy South Africa has today?
"Was he pushed, or did he jump? My sense is that people end up in conditions not of their choosing," says Bond, the first policy drafter in Mandela's administration in mid-1994.
What Mandela faced in 1994 was an unpromising macroeconomic environment. The country had just come out of its longest-ever depression, from 1989-1993. The African National Congress (ANC) inherited a public sector deficit that had reached 9% of the GDP in 1993. However, the party that came to power had dampened the influence of those on the left of the ANC. The voices of the working class and the poor were weakened when many of their leaders and organisers were drawn into government and parliament.
Bond also points to what he calls "masterful political management" by Nelson Mandela, Thabo Mbeki, Alec Erwin, Trevor Manuel, Tito Mboweni and Maria Ramos, who were able to outwit the left and centre-left critics.
There were other challenges during those early days that stifled economic growth. Just as South Africa was re-entering international markets, the economy was saddled with the repayment of a $25 billion foreign debt and rapid deindustrialisation – the result of joining the World Trade Organization on adverse terms. The newly democratic South Africa, through pressure from the Clinton Administration, had been classified as a transitional country not as a developing country. A result of this, according to Bond, was that labour intensive firms – including clothing manufacturing, textiles and appliance industries – failed.
All the while, the rich got richer. The wealthy one percent of South Africans found their share of the national income rise from 11% in 1991 to 20% by 2002. Helping the rich was a corporate tax rate that declined from 56% in 1994 to 28% today. Meanwhile, by 2008, soaring interest rates had left 20 million South African borrowers with what the National Credit Regulator called 'impaired credit profiles' – these being people who had missed at least three payments. Also, in that time, the South African state spent less as a share of the GDP on social programmes than did any of the world's top 40 economies besides China, India and South Korea.
South Africa today has an official unemployment rate of 26%. Counting those who have given up looking for jobs adds another 10%. Employment prospects have been ravaged by corruption and the divide between the 'haves' and the 'have nots' has never been wider."Mandela decided not to fight certain fights," says Bond.
The BRICS (Brazil, Russia, India, China, and South Africa) countries don't offer much hope either. "They too have rising inequality rates", explains Bond. Only Brazil has stemmed this through fiscal support to welfare and a large increase in their minimum wage.
Civilian counter-revolutionaries
But not all is lost, according to Bond. He refers to the "fourth industrial counter-revolution" – this is ordinary citizens working for a better society, outside of government. An example of these counter-revolutionaries, says Bond, are those South Africans who refuse to pay their e-toll bills.
"The spirit here is not bottom-down, it is bottom-up," says Bond.
The shining example of ordinary folk bringing about change was when the Treatment Action Campaign (TAC) pushed government to roll out AIDS medicines, and the de-globalised production of generics. The TAC was able to win this at the World Trade Organization in 2001 and the rollout of generic anti-retroviral drugs to four million HIV-infected South Africans began in 2004. South Africa's life expectancy rose from 52 to 64 years as a result.
"The TAC was proof that we could do it. Ordinary people raised the life expectancy," says Bond – and Mandela had his hand in this. By then Mandela had left the Presidency and the influences of the three brothers from Manhattan. Mandela famously donned that T-shirt that read "HIV positive" and in doing so threw his support behind the campaign to save the lives of millions of South Africans.