How are you really doing? #MOOD
- Zeblon Vilakazi
Life as we know it has changed due to the coronavirus disease (Covid-19) which has irrevocably altered the way we live, work, behave, think and feel.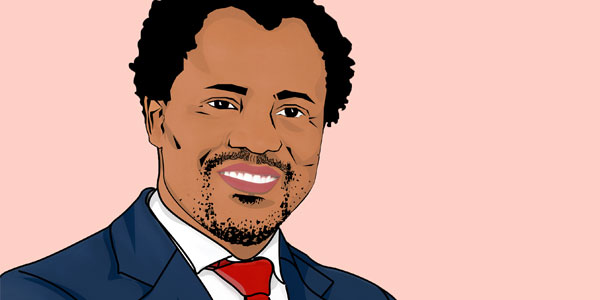 In this 10th issue of Curios.ty, we focus on mental health, another veiled enemy, which the World Health Organization predicts will be our greatest challenge by 2030. We explore the mental and emotional effects of a lockdown and the ability of humans to adapt in times of crisis.
Is South Africa driving us mad? And can technology help to save our sanity? How is our mental health affected in the workplace? And how do our emotions evolve? Can music and the arts improve our mental wellbeing? What about exercise and mental gymnastics?
The answers to these questions lie in the following pages, which include expert analysis and commentary on mental health and wellbeing, mental illnesses, and neurosciences broadly, and all the socio-economic, political, psychological, legal, ethical, cultural, technological and other interpretations thereof.
Whilst we may feel uneasy and uncertain during Covid-19, what about those who are most vulnerable in society – how do they confront insecurity every day? Read about an audiologist's research into how children of Deaf parents feel, why the mental wellbeing of those living with disabilities is important and how those with absent fathers are adversely affected.
Find out how in the workplace underground noise affects miners, what the potential treatments are for mental health in South Africa and what mental health and wellbeing costs employees, employers and the economy. Finally, we try to better understand Alzheimer's disease, grief, suicide, ADHD and euthanasia.
The Covid-19 pandemic has changed our perspective on life and what matters. It has forced us to reflect on our health and wellbeing, and the way in which we live, learn, work and socialise. It has made us understand our dependence and interdependence on the people around us, and has provided us with an opportunity to reimagine our collective futures.
This pandemic has also galvanised our rapid adaptation to change and fast-tracked innovation and the adoption of new technologies, but it is up to us to determine how this can best be used collectively to benefit humanity.
Witsies are tackling the Covid-19 pandemic on all fronts. Together we will overcome this disease. In the words of President Cyril Ramaphosa: "This epidemic will pass. But it is up to us to determine how long it will last, how damaging it will be, and how long it will take for our economy and our country to recover. It is true that we are facing a grave emergency. But if we act together, if we act now, and if we act decisively, we will overcome it."
Professor Zeblon Vilakazi is the incumbent Vice-Chancellor and Principal of Wits University and will take the reins from 1 January 2021. He is currently the Vice-Principal and Deputy Vice-Chancellor: Research and Postgraduate Affairs and a top nuclear physicist.
This article first appeared in Curiosity, a research magazine produced by Wits Communications and the Research Office.
Read more in the 10th issue, themed: #Mood how our mental health and wellbeing are impacted by the socio-economic, political, psychological, legal, ethical, cultural and technological interpretations of our world.