Evolution of an anthem
- Reshma Lakha-Singh
South Africa has the best anthem in the world, a product of a negotiated settlement intended as a measure of reconciliation for a new South Africa.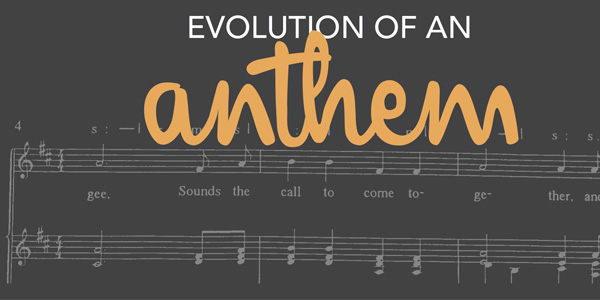 In a poll published by The Economist in December 2017, South Africa's national anthem Nkosi Sikelel' iAfrika (God Bless Africa) was voted the best anthem in the world. According to The Economist, "The best anthems, like South Africa's Nkosi Sikelel' iAfrika, create their own world entirely".
Creating our own world to suit our eclectic population was the job of a committee convened by the Multiparty Negotiating Forum's Sub-committee on National Symbols. The committee received over 200 new anthem proposals but none was suitable. It was decided to combine two existing anthems – Die Stem van Suid-Africa [The Call of South Africa] and Nkosi Sikelel' iAfrika – into a shorter version.
In 1995, a team of experts including Wits Emeritus Professor in Music, Jeanne Zaidel-Rudolph, and the former head of the Department of African Languages at Wits, Professor Mzilikazi Khumalo began the arduous process of reworking the anthem. Over eight weeks, Zaidel-Rudolph combined the two anthems musically, adding in the English lyrics as well as producing the new composite version for voice, piano, and full orchestra. In October 1997, former President Nelson Mandela officially adopted this rendition as the national anthem of South Africa.
The integration of anthems has not been without controversy. Since 2014, the Economic Freedom Fighters (EFF) has called for the removal of Die Stem from the anthem, a clarion call that gained traction during the #FeesMustFall movement. At EFF student gatherings, Die Stem is omitted.
Wits PhD graduate and EFF spokesperson, Dr Mbuyiseni Ndlozi said in an interview, "[Enoch] Sontonga wrote Nkosi Sikelel' iAfrika as a prayer against the violence Blacks experienced. The inclusion of Die Stem is not only an adulteration of Sontonga's prayer, but it is as though Nkosi Sikelel' iAfrika is only made complete by adding what were considered European languages to it."
However, the National Anthem today – like many other things in South Africa – is a product of a negotiated settlement intended as a measure of reconciliation for a new South Africa.