Scientific Advisory Committee
Based on their scientific expertise and knowledge of the thematic areas of the CoE-HUMAN, the following individuals were invited to serve on the Scientific Advisory Committee: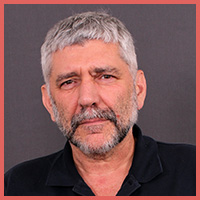 Prof Aryeh D. Stein (Chair)
Professor in the Hubert Department of Global Health of the Rollins School of Public Health at Emory University
Prof Stein has a joint appointment in the Department of Epidemiology at Emory University in the USA. He is a member of the faculty of the Nutrition and Health Sciences program of the Laney Graduate School of Arts and Sciences. In his research, he identifies critical periods of susceptibility to nutritional deficits and surfeits using intervention trials and natural experiments such as war-induced famine to study the role of prenatal and childhood nutrition on the development of adult chronic disease and cognitive achievement. He obtained his B.Sc. in nutrition from the University of London, and his MPH and PhD degrees, both in epidemiology, from Columbia University in New York City.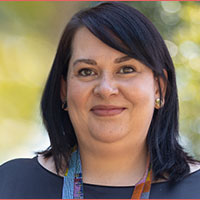 Prof Zan
é Lombard
Zané obtained her PhD in Human Genetics and Bioinformatics in 2008, under the supervision of Prof Michele Ramsay in the Division of Human Genetics (Wits University & NHLS). Her PhD research focused on a bioinformatics approach to disease-gene
discovery. She is currently a Principal medical scientist and associate professor in the Division of Human Genetics, where she heads the Research laboratory and the Research & Development team in the Department. Before this she worked as a Senior Lecturer in Bioinformatics in the School of Molecular & Cell Biology, also at Wits. Zané is passionate about promoting science in Africa, and therefore participates in several academic service domains at University, national and international level, like the SA Society for Human Genetics and the H3Africa Consortium.
She currently is the PI of the H3Africa NIH-funded project called Deciphering Developmental Disorders in Africa, which was started in 2017. The aim of the study is to evaluate how new sequencing technologies can be used effectively in the diagnosis of rare genetic diseases to enhance the service we can offer to patients in the public healthcare sector.
Prof Kofi Marfo
Director of the Institute for Human Development at the Aga Khan University in Nairobi
Prof Marfo was previously Professor of Educational Psychology at the University of South Florida in Tampa, USA, where he founded the Center for Research on Children's Development and Learning. He also served as Director of the Doctoral Program in Special Education. Prior to that, he taught at Kent State University, Memorial University of Newfoundland (Canada), and the University of Cape Coast (Ghana). He currently serves on the Institute of Medicine's Forum on Investing in Young Children Globally. ‹Dr Marfo holds a BEd (Hons) from the University of Cape Coast, Ghana, and an MEd and PhD from the University of Alberta, Canada.
Prof Julian May
Director of the DST-NRF Centre of Excellence in Food Security at the University of the Western Cape
Prof May has worked on options for poverty reduction including land reform, social grants, information technology and urban agriculture in Africa and in the Indian Ocean Islands. He has also worked on the development and use of systems for monitoring the impact of policy using official statistics, impact assessment and action research. His current research focuses on food security, childhood deprivation and malnutrition. He has been an associate researcher at Oxford University, the University of Manchester and the International Food Policy Research Institute. He currently serves on the South African Statistics Council, is a Member of the Academy of Science in South Africa, is the President of the South African Development Studies Association and is a Research Fellow in the Comparative Research Programme of Poverty at the University of Bergen in Norway. He is an associate editor of the Journal of Human Development and Capabilities and of Development Southern Africa. In 2009 the National Research Foundation awarded him a Tier One South African Research Chair in Applied Poverty Reduction Assessment.
Prof Relebohile Moletsane
Professor and the John Langalibalele Dube Chair in Rural Education in the School of Education, University of KwaZulu-Natal
Prof Moletsane's areas of expertise include rural education and development, gender and education, and girlhood studies. She was co-editor (with Claudia Mitchell and Ann Smith) of Was it Something I Wore? Dress, Identity, and Materiality which was published in 2012. She was the 2012 winner of the Department of Science and Technology's Distinguished Women in Science (Social Sciences and Humanities) Award. In 2014 she was Echidna Global Scholar at the Brookings Institution's Center for Universal Education, and in 2015 she was a New Voices Fellow of the Aspen Institute. She holds a PhD from Indiana University Bloomington.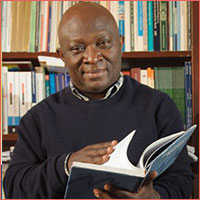 Prof
Clifford Odimegwu
Clifford Odimegwu is a full professor of demography and social statistics, and heads the Demography and Population Studies Programme, an interdisciplinary programme of the Schools of Public Health and Social Sciences. Prof Odimegwu is an acknowledged researcher in the field of population health and development issues in sub-Sahara Africa. He has graduated 23 PhDs, numerous Masters and Honors students; and has over 200 publications in top Journal. He has 3 books to his credit and the fourth, The Handbook of African Demography, is under production by Routledge. He has few years to retire.