History of the Department

The Department of Ophthalmology had its humble beginnings in Ward 26 of the Johannesburg General Hospital. The Opening Ceremony for Johannesburg's showpiece hospital took place on 5th November 1890. Ophthalmology as a separate entity probably began in 1908 under Dr Napier with Dr Brinton. The operating theatre at that stage was a room in the ward which was later used as a dressings room.

In 1923 Dr RCJ Meyer replaced Dr Napier who retired in that year as Senior Surgeon. Drs, Baranov, Robinson and Templeton-Thurston were working in the Department at that time and later Drs Franks, Fine, Kaye, Marais and Staz took up positions. Although he retired in 1938, Dr RCJ Meyer returned to help the hospital during the war years when members of the Department were on active service.

Dr Maurice Franks was Head of Department from 1938 until 1964 and continued part-time work at St John Eye Hospital until his death at age 85 years. Always cheerful, he provided a valuable screening function at St John and his presence was an inspiration to both doctors and nursing staff.

In 1962 the Sam and Dora Cohen Foundation was established. This endowed the first full-time Chair of Ophthalmology in South Africa at the University of the Witwatersrand.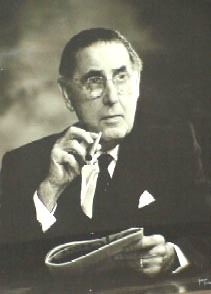 Professor Maurice H Luntz was the first Sam and Dora Cohen Foundation Professor of Ophthalmology and occupied the Chair from 1964 to 1978. With this event, the teaching hospitals of Johannesburg, St John (Baragwanath, now Chris Hani) and JG Strydom (now Helen Joseph) were brought together as a single teaching unit with about 200 eye beds and 3500 operations per annum. It was only in 1970 that St John Eye Hospital was officially handed over to the Provincial Hospital Services for administration. In 1972, a further bequest by Sam and Dora Cohen established the Blindness Research Foundation to provide funds for research for all South Africa. With a full-time Head, many papers were published from the department and this period marked the beginning of academic ophthalmology in South Africa with six full-time Chairs of Ophthalmology by 1977. Before this time publications had been sporadic and mostly from private practitioners some of whom held part-time posts.

Professor Luntz relocated to New York in 1978 where he ran a Department and continued his work in Glaucoma research and teaching.
From 1978 to 1984 Dr ET Meyer (the son of Dr RCJ Meyer) was Acting Head of the Department. Dr Meyer was Honorary Ophthalmologist when St John Eye Hospital at Baragwanath opened its doors on the 3rd December 1951. He was very active in promoting ophthalmology in South Africa while maintaining a private practice.

Professor Neville H Welsh was appointed to the Sam and Dora Chair of Ophthalmology in 1984 having previously been Professor and Head in Durban. He was Head of Department until his retirement in 1995 and many of his publications and work focused on Glaucoma. There was a period of continuous and accelerating cutbacks throughout the Provincial Hospital services in South Africa from early in the 1980 s. The new Johannesburg Hospital was opened in 1979 and the old Johannesburg General Hospital became the Hillbrow Hospital which maintained an Ophthalmology unit under the Department (further cutbacks forced closure of this unit in 1997 with equipment and staff being consolidated at Johannesburg Hospital). Academic ophthalmology remained healthy in spite of administrative problems with annual International meetings and publications. Professor Welsh continued to work in the Department assisting with teaching and conducting research in Glaucoma while running a private practice. He retired in 2008 and shuttles between his home in Johannesburg and his cottage in Lydenburg.

Between 1995 and 1997 Dr Grant D McLaren was Acting Head of Ophthalmology. Dr McLaren was promoted to the position of Adjunct Professor in 2006 in recognition of his work in Galucoma as well as Orbital and Plastic surgery. He and Dr I Mayet occupy Principal Surgeon positions and work side by side running the large unit at St John. Both have worked in the Department for more than ten years and provide a backbone of experience to the staff there.

Professor Trevor R Carmichael was appointed to the Sam and Dora Chair of Ophthalmology in May 1997.

Over many years the Department has had the active support of part-time ophthalmologists and their enormous contribution cannot be adequately acknowledged. As conditions in the hospital services have become more and more difficult many have unfortunately given up the struggle and no longer work part-time. In 2007 Johannesburg Hospital administration announced there was no money for session doctors and this particular avenue was closed. Some,like Dr P Rush, had occupied a post for over twenty years and were given a month s notice.

Part of life in a changing and colourful South Africa is to embrace the changes and the passion of the people and use the change to our advantage - life is often a game of swings and roundabouts...

Sources:
The Development of the Ophthalmic Department over the years. M Franks. 1965.
Academic Ophthalmology in South Africa. MH Luntz. Undated.
Obituary. ET Meyer. Undated.
Proceedings of the first South African International Ophthalmological Symposium. Ed. MH Luntz. Butterworth & Co. (South Africa) Ltd, Durban,1969.
H Kaye - Personal communication 1997.