Directions to Pullen
GPS Coordinates
25° 34' 19" S
31° 10' 53" E
Beware! Follow the text directions as well, your GPS will probably lead you to a locked gate!
Directions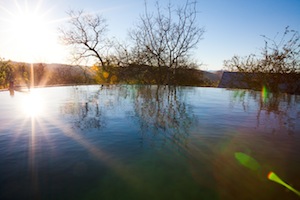 Take N4 from Nelspruit towards Maputo.
Turn right at Mara. (10km from Nelspruit bypass)
10km from N4 turnoff, turn right to Eagles Nest and Bonsberg
Punch code and hash into gate control
Stay on road which follows contour – do not take turnings or forks to right.
0.5 km from gate is first sign for Wits. Stay on contour road.
1.7 km from gate take left turn at sign with Wits crest.
Follow track downhill to houses. Cottages are first on your left, main house is further down.