President of Convocation
Stacey-Lee Bolon
Stacey-Lee Bolon is President of Convocation, the statutory body that represents graduates and academic staff in the affairs of the University of the Witwatersrand. Her four-year term of office began on 1 August 2019.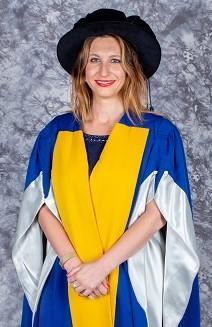 Stacey previously served two terms as an elected member of the Executive Committee of Convocation.
She is an industrial psychologist and has earned several degrees from Wits: BA in Human Movement Science (2007), BA Hons in General Psychology (2008), BA Hons in Industrial Psychology (2009), and MA in Industrial Psychology (2010).
She is the Innovations Manager for FNB's Business Banking Division, as well as Managing Director of an education technology start-up called Early is Best and a Director of Venture Network, a registered non-profit company which connects entrepreneurs and investors.
In her role as President of Convocation, Stacey will lead the executive team of Convocation and will be a member of Council (the governing body of the University). She will work in collaboration with the Chancellor, Dr Judy Dlamini, the Vice-Chancellor, Professor Adam Habib, the Alumni Relations Office and the Development and Fundraising Office in promoting Wits in the run up to the University's centenary in 2022.
I believe that the state of an education system is a reflection of a country's ability to succeed. South Africa needs to become the generator of more disruptive thought-leadership and innovation; and I believe this will be done through a shift in mindset by those who set the academic agenda. Wits University has a responsibility to maintain its esteemed reputation through equipping students to produce ground-breaking work and make a positive impact, during their studies and beyond.

The University has an exceptional leadership and management team who are committed to the evolution of our education system. We are on the brink of something great!"