Tech giant recognises African machine learning research
- Wits University
Wits robotics researcher awarded Africa's only grant in the 2017 round of the Google Faculty Research Awards.
Dr Benjamin Rosman, a Senior Lecturer in the Wits School of Computer Science and Applied Mathematics, has been granted the award in the "Machine learning and data mining" category, Research at Google announced last week.
Rosman is a researcher in robotics, artificial intelligence, decision theory and machine learning. His proposal for the Google Faculty Research Awards was one of 1 033 Research at Google received from 46 countries and over 360 universities – making Rosman and Wits University the only African researcher and university among the recipients.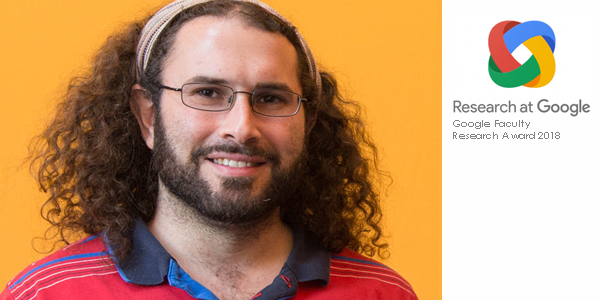 "I am extremely happy that my proposal has been accepted. My research focuses on decision making in autonomous systems. I am interested in how an artificial agent such as a robot can acquire skills and behaviours through learning, and transfer this knowledge to new situations," Rosman said this week.
"It is exciting that Google acknowledges the tremendous technology leaps in machine learning and data mining research that is currently being conducted in Africa, and at Wits," he added. In recent years the University has launched numerous research projects and collaborations, such as the Wits Tshimologong Digital Innovation Precinct in Braamfontein, where the next generation of scholars is developing new technologies and leading innovation in various fields related to the Fourth Industrial Revolution. Read more about these developments in the second issue of Wits' new research magazine, Curiosity: iHuman.
Rosman was appointed as Senior Lecturer at Wits in July last year and he teaches courses on robotics and machine learning. He also runs the Robotics, Autonomous Intelligence and Learning Laboratory at the University and was a co-organiser of the first Deep Learning Indaba in Africa that was held at Wits in March last year.
A Wits alumnus with a BSc (Honours) in Computer Science and a BSc (Honours) in Computational and Applied Mathematics, Rosman also holds a MSc in Artificial Intelligence and a PhD in Informatics from the University of Edinburgh.
He holds a joint appointment as a Principal Researcher in the Mobile Intelligent Autonomous Systems group at the Council for Scientific and Industrial Research (CSIR) and is the Chair of the IEEE South African joint chapter of Control Systems, and Robotics and Automation.
About Research at Google
The Google Faculty Research Awards Program aims to recognize and support world-class, permanent faculty pursuing cutting-edge research in areas of mutual interest. The goal is to identify and strengthen long-term collaborative relationships with faculty working on problems that will impact how future generations use technology. The award is highly competitive - only 15% of applicants receive funding - and each proposal goes through a rigorous Google-wide review process.
About the School of Computer Science and Applied Mathematics
The School of Computer Science and Applied Mathematics (CSAM), in the Faculty of Science, offers enriching programmes which are in the forefront of national interests. The unique programmes include Big Data Science, Data Analytics, eScience and eResearch. The School offers Advanced Mathematics of Finance and other Applied Mathematics courses which include Computational Methods, Mathematical Modelling and Analytical Methods which provide skill-sets in solving abstract industrial problems. Its pioneering research has positioned CSAM amongst South Africa's best and ensured that it is globally competitive.