Alumni in the spotlight June 2021
-
Catch up on news of latest awards, appointments and newsmakers.
Awards and honours
Dr Keneiloe Molopyane (BA Hons 2008) is currently working as a postdoctoral research fellow at the Wits Centre for Exploration of the Deep Human Journey. She was named among the 15 Emerging Explorers for 2021 by the National Geographical Society.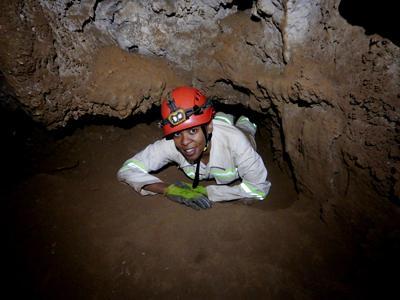 Nic Hudson (BSc 1995) chairman of Pandemics – Data and Analysis (PANDA) received an award from The Free Market Foundation, motivated by Professor Robert Vivian (BSc 1971) from Wits University: "The West has lost a great deal of freedom and that freedom will only be regained if people have the courage to stand against bigotry, which is what PANDA has done. Unlike other state interventions, the COVID intervention abridged the liberty of individuals to work and the end of the ability to work is the end of the free market and economy."
Simphiwe Zuma (PDip 2017, MBA 2018) was among Avance Media's 2020 list of Most Influential Young South Africans. Currently based in Johannesburg, he serves as business development manager.
Jacob Dlamini's latest offering Safari Nation: A Social History of the Kruger National Park (Jacana, 2021) has been shortlisted in the Sunday Times/CNA Literary Awards in the non-fiction category. Alumna Dawn Garisch (DOH 1986) also made the shortlist in the fiction category with Breaking Milk (Karavan Press, 2019) which is a meditation on motherhood.
Tongai Maodzwa (BA 2012, MA 2013, MA 2016), coordinator of inclusive excellence at Northeast State Community College, has been selected as a 2021-22 Maxine Smith Fellow by the Tennessee Board of Regents.
Several Witsies and alumni were among the 2021 Mail & Guardian 200 Young South Africans listed for extraordinary work in their fields, announced at a virtual event on 24 June 2021.
Appointments
Palesa Madi (LLB 2013, LLM 2020) was appointed Deputy Director at the Centre for Applied Legal Studies at Wits.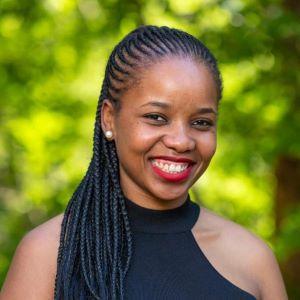 Dario Milo (LLB 1997; LLM 1998, BCom 1995, MCom 2018), a partner at Webber Wentzel attorneys and adjunct professor at Wits University, has been appointed by the European Commission to serve on the Expert group against Strategic Lawsuits Against Public Participation for two years.
Advocate Mahlape Sello (LLB 1993) was appointed as a member of the nominations and governance committee of Life Healthcare Group Holdings Limited.
Vonani Chauke (PDipCom 2000) was appointed Deputy Auditor-General in the Office of the Auditor General. He will be the national audit offices' accounting officer and will be responsible for supporting the Auditor General Tsakani Maluleke. He was a partner at Deloitte's Risk Advisory.
Rashid Seedat (BA 1985, PGDipArch 1987, MM 2001, MSc 2007) was appointed the new executive director of the Gauteng City-Region Observatory from 1 June 2021. He has headed planning in the Gauteng Office of the Premier since 2011. Since 2016 he has also headed the Delivery Support Unit. He is a trustee of the Ahmed Kathrada Foundation and member of Council at Wits.
Professor Ian Jandrell (BSc 1985, GDE 1987, PhD 1990) has been appointed as the Deputy Vice-Chancellor: Systems and Operations from 1 August 2021 at Wits.
Professor Lynne Opperman (BSc 1979, BSc Hons 1980, PhD 1985) was appointed as interim dean of the Texas A&M University College of Dentistry. She is a Regents professor and currently head of the Department of Biomedical Sciences at Texas A&M University College of Dentistry. She is a distinguished scholar who has served in research and faculty roles for more than 30 years.
John Gould (BSc 1983) was appointed as Hanna Capital's new chief executive officer. He has extensive experience in Chile and assisted in the development of a private company targeting potash, nitrates, and iodine.
Bridgette Kerst (BSc Eng 2004) was appointed Fellow of South African Institution of Civil Engineers in recognition for her achievements and contributions to the civil engineering profession.
Michelle Jenkins (BSc 1983, BSc Hons 1984) was appointed an independent non-executive director for Shanta Gold, the East Africa-focused gold producer, developer and explorer. She has extensive experience across Africa including currently as the executive for Finance and Administration (South Africa) for Orion Minerals Ltd and as a non-executive director of Kumba Iron Ore Limited. Jenkins previously worked for the Pangea Group.
Kabelo Malatsie (MA 2018), a Johannesburg-based independent curator and former gallery director, will be the next director of the Kunsthalle Bern in Switzerland, one of the most closely watched museums in Europe.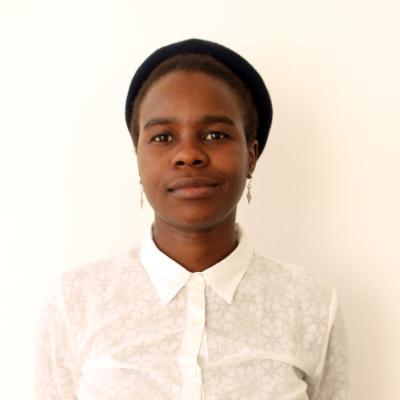 She will begin in her post in April 2022.
Bhaso Ndzendze (BA Hons 2018, MA 2019, PhD 2020) was recently appointed head of department of politics and international relations at the University of Johannesburg making him the youngest in the university's history. Ndzendze was born and raised in the Eastern Cape, in Matheko village near Mthatha. He holds a PhD in international relations and specialises in the effects of variables such as trade and democracy on African states. He also has a certificate in artificial intelligence and blockchain technology.
Professor Ruksana Osman (BA 1984, MEd 1992, PhD 2003) has been appointed as the senior deputy vice-chancellor: academic at the Wits from 1 June 2021.
Newsmakers
Takastso Consortium (comprising Harith Global Partners and Global Airways) whose CEO is Gidon Novick (BCom 1991, BAcc 1993) was announced as the new equity partner for South African Airways.
Nthabeleng Likotsi (MM 2014) owner of YWBN CFI was profiled as owner of the newest banking licence.
Counterspace's Sumayya Vally (BArch Hons 2014, MArch 2015) was in conversation with Hans Ulrich Obris, artistic director of the Serpentine Galleries, about this year's Serpentine Pavilion.
Tsitsi Marote (BSc 2018, BSc Hons 2019) CEO and co-founder of Guardian Health app was in conversation with Tumisang Ndlovu on SME Tuesday.
Branden Ingram (BSc Hons 2017, MSc 2018) and Andries Bingani (BSc 2017, BSc Hons 2018) head the Wits FC team at the RoboCup, world cup for soccer robots using AI. It sees teams from across the globe competing in different soccer leagues to show their mastery in AI and machine learning. The soccer robots can either be working physical robots or simulation robots. The team consists of computer science students from the School of Computer Science and Applied Mathematics in the Faculty of Science.
Twins Makobo Simelane (BSc 2010, BSc Hons 2011) and Mabusha Nyelisani (BSc 2010, BSc Hons 2011) were profiled for their passion for geology and mining.
Professor Daynia Ballot (MBBCh 1982, PhD 1989) head of the School of Clinical Medicine at Wits explained why medics were embarking on a five-day picket to call for action to address what they are calling "Gauteng's humanitarian healthcare crisis".
Research
Julien Benoit, Claire Browning and Luke Norton (BSc 2008, MSc 2012, PhD 2020) published a paper on a fossil that offers fresh insights into the social habits of non-mammalian ancestors.
Hannah Dawson (BA 2009, BA Hons 2010) writes that stereotypes of young unemployed people are untrue.
Prof Katijah Khoza-Shangase (BA Speech 1997, MA 2001, PhD 2008), an audiologist, academic and a researcher at Wits, she wrote an article on detecting hearing loss in children early.
Books
Ismail Vadi (BA 1981, BA Hons 1982, MA 1990) shared details of his book Thambi Naidoo and his Family: Struggle for a Non-Racial Democracy which is a poignant and well-documented account of a family, through four generations spanning over 100 years, who have committed themselves to the fight for freedom in South Africa and who continue to be the foot soldiers of our constitutional democracy.
Send your news and updates to alumni@wits.ac.za