Alumni in the spotlight August 2021
-
Catch up on news of latest awards, appointments and newsmakers.
Awards
Thuso Mbedu (BA DA 2014) won the award for TV Breakout Star at the Hollywood Critics Association TV Awards on 29 August 2021. She was honoured for her portrayal of Cora in the Amazon Prime series, The Underground Railroad.
The World Wide Fund for Nature posthumously named alumnus Professor Bob Scholes (BSc 1978, BSc Hons 1979, PhD 1988) and Johannesburg-based non-profit African Reclaimers Organisation (ARO) as the winners of its annual Living Planet Award for 2021. Professor Scholes, who died in April this year, won the award in the individual category, while ARO claimed the accolade in the organisational category.
Saul Teukolsky (BSc 1969, BSc Hons 1970) who is the Robinson Professor of Theoretical Astrophysics at Caltech has been awarded the 2021 Dirac Medal and Prize of the International Centre for Theoretical Physics for his contribution in predicting the properties of gravitational waves that emerge from black hole collisions.
Neal Froneman (BSc Eng 1981) was awarded the 2021 Brigadier Stokes Memorial Award by the Southern African Institute of Mining and Metallurgy. It is considered the highest distinction to be bestowed by the South African mining and metallurgical sector.
Appointments
Glen Silverman (BCom 1986, BAcc 1988) joined RisCura as a director of its investment management business, RisCura Invest. He also has the role of investment strategist for the group.
Simon Auerbach (BCom 1994) joined Lazard Ltd, a financial advisory and asset management firm, as managing director and the co-head of information services in the financial advisory's telecom, media and entertainment group.
Neptune-Benson, Inc announced the appointment of Bryan Kalk (BCom 1986) as its marketing manager. Bryan has a strong sales and marketing background having worked in the business-to-business arena in South Africa, Canada and the US.
Troopti Desai (BCom 1997, LLB 1999, HDip Tax 1998, MBA 2020) was announced as MTN's group executive for tax.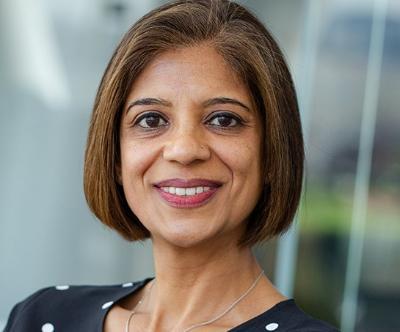 Desai is an admitted attorney and has extensive experience in the fields of labour law, immigration law, corporate tax, mergers and acquisitions tax, tax incentives, corporate governance, legal and finance, as well as tax policy and revenue authority engagement.
Lindiwe Dlamini (LLM 1999) was appointed as a non-executive director of African Bank.
Nicole Fritz (LLB 1999) was appointed as executive director of the Helen Suzman Foundation.
Advocate Mahlape Sello (LLB 1993) was appointed as a member of the audit committee of Tiger Brands with effect from 20 August 2021. She is an independent non-executive director of the company and chair of the risk and sustainability committee.
Oxfam America appointed Tawanda Mutasha (MM 2003) Vice President of global partnerships and impact.
During a cabinet reshuffle on 5 August 2021, Mmamoloko Kubayi-Ngubane (MM 2016) was appointed as Minister of Human Settlements by president Cyril Ramaphosa.
Bonang Mohale and Adrian Gore (BSc 1985, BSc Hons 1987, DCom honoris causa 2017) were elected as president and deputy president of Business Unity South Africa respectively. Mohale has held executive positions at various organisations such as Shell SA, Sanlam, SAA, Drake & Scull, OTIS(SA) and currently serves as the Chancellor of the University of the Free State and the chairman of the Bidvest Group Limited. He also served as the CEO of Business Leadership SA. Gore is the founder and CEO of medical insurer, Discovery Holdings, a businessman and entrepreneur.
Professor David Limebeer (BSc Eng 1974) will join the Wits School of Electrical and Information Engineering as a Distinguished Professor from 1 October 2021. He served as professor of control engineering at Oxford University from 2009 to 2019.
Nosipho Carol Winifred Molope (BSc 1988) has been appointed as an independent non-executive director to the board of Investec Property Fund.
Mamongae Mahlare (BSc Eng 1997) has been named the new CEO of the Takealot Group. Mahlare joins the Takealot Group from Illovo Sugar South Africa where she was managing director.
Nndweleni Mphephu (MSc 2001, PhD 2004, MBA 2020) was appointed Lepelle Northern Water board chairperson.
Gerrard Schmid (BSc Eng 1989) was appointed to the board of directors of Array Technologies. Schmid has more than 20 years of global leadership experience in banking, payments, and financial technology. He currently serves as president and chief executive officer of Diebold Nixdorf, an American multinational financial and retail technology company.
Swiss Re Corporate Solutions appointed Terashni Pillay (BSc 2008, BSc Hons 2009, BSc Eng 2012) as chief executive officer South Africa, effective from 1 November 2021. In this role, she will be responsible for managing the strategy development and performance of the company's presence in South Africa and sub-Saharan Africa.
Galectin Therapeutics Inc, the developer of therapeutics that target galectin proteins, announced the appointment of Dakshina Reddy (MSc Med 2007), as executive director, regulatory affairs.
GVK-Siya Zama Building Contractors recently acquired the expertise of Lance Cohen (BSc Eng 1994) as group production director.
Dr Nokuthula Mazibuko (PhD 2007) was appointed inaugural fellow at the Artist in Residency Fellowship Programme based at the University of Pretoria's Future Africa Research Institute.
Lucio Trentini (BA 1984, HDipPM 1987) appointed as CEO of Steel and Engineering Industries Federation of South Africa.
Research
Professor Lizette Koekemoer (PhD 1999), research professor at Wits Research Institute for Malaria discussed a project that could use drones to deliver sterile male mosquitoes in Africa and help stem malaria.
Penny Moore (BSc 1996, BSc 1997, MSc 2000), the South African Research Chair of Virus-Host Dynamics and Reader / Associate Professor, explained that whether you're vaccinated or unvaccinated you can still give COVID-19 to others.
Professor Karen Sliwa (DTM&H 1995, PhD Med 2007) of the Cape Heart Institute based in the University of Cape Town is the principal investigator on the World Heart Federation COVID‑19 and Cardiovascular Disease Global Study. The study was accepted for presentation at the prestigious Late Breaking Trial Session at the European Society of Cardiology congress. The full publication is expected later this year.
Isaac Nape (MSc 2017) is part of a crack team of Wits physicists who led an international study that revealed the hidden structures of quantum entangled states. The study was published in the renowned scientific journal, Nature Communications.
Newsmakers
Lydia Monyepao (BCom 2001), the new COO the South African Football Association (Safa), was profiled in New Frame.
David Unterhalter (LLB 1984) and Bashier Vally (BCom 1982, BA Hons 1983, LLB 1994, LLM 1996) will be re-interviewed for a Constitutional Court judge position.
Professor Michèle Ramsay, Professor of Human Genetics and the Director of the Sydney Brenner Institute for Molecular Bioscience at Wits, was profiled by Spotlight.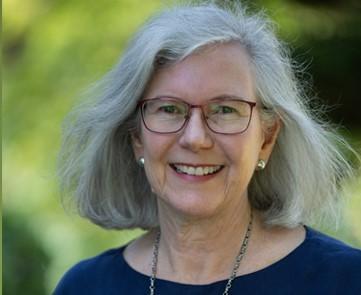 Sir David King (BSc 1960, PhD 1964, DSc honoris causa 2003), head of the Climate Repair Institute at the University of Cambridge and the former chief scientific adviser to the UK government, explains what needs to be done now to stabilize the climate.
Professor Yunus Ballim (BSc Eng 1981, MSc 1983, PhD 1994), from the Wits Department of Civil Engineering, delivered the 55th Davie Memorial Lecture, hosted by UCT's Academic Freedom Committee. It is an annual lecture that honours Professor Thomas Benjamin Davie's defence of the principles of academic freedom when these were under pressure from the apartheid government.
Leanne Emery (PDipMan 2006) acting co-CEO of the Youth Employment Service (YES), participated in a podcast commenting on South Africa's quarterly labour force survey showing that unemployment increased to 34.4% in the second quarter of this year, from 32.6% in the first quarter.
Jacob Dlamini (BA 2002, BA Hons 2003) was profiled in New Frame discussing the "multiple histories of Black experience under apartheid".