Alumna puts the groove back into the grind
-
Multi-talented academic reaches diverse audiences through her professional and volunteer work as well as leisure passions.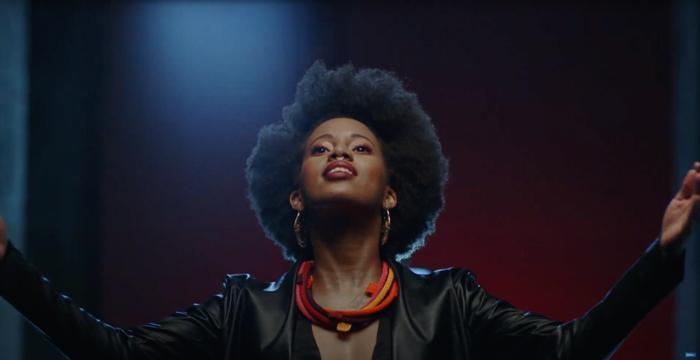 Lebohang Masango (BA 2015, BA Hons 2016, MA 2019) seems undeterred by the disruption that wreaked havoc during 2020. She has not only been productive, but has received accolades in her diverse fields of interest as anthropologist, children's author, poet, feminist and radio narrator.
Witsies may recognise her from the #Witsie4Life series, which forms part of Wits' centenary campaign, but many would have seen her dramatic narration of her poem "We come as one but we stand as ten thousand" in DStv's storytelling series. The ad has scooped gold in the coveted Mama Africa category and first place for the Best Image Promo on Television or VOD Platforms early in November at this year's Promax Africa awards.
Yolisa Phahle, MultiChoice Group CEO for General Entertainment and Connected Video said: "This creative masterpiece, which is the brainchild of poet and writer Lebohang Masango, perfectly captures our unique journey to share truly African stories across the continent and with the rest of the world, and we are thrilled that this has been properly recognised."
Her involvement in the campaign has seen her featured as cover story in the August/September issue of The Throne magazine, under the headline "Africa's most loved storyteller". In the article her anthropology background is apparent as is her desire to "honour people and where they come from and what they're about." It goes beyond glitz and glamour because Masango believes that "knowing each other's stories can help us in creating a just and more inclusive world. It's not a cure for all the ills we face and won't make waves all at once, but it's an attempt at progress: one plot at a time."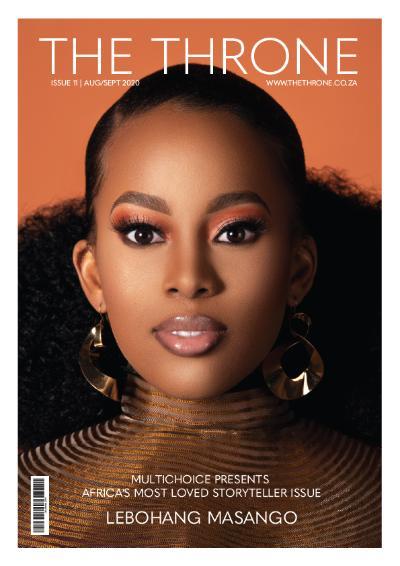 In 2018 Masango was also appointed as UNICEF Volunteer Program ambassador and one of the 25 women from Southern Africa selected to be part of the inaugural Zanele Mbeki Fellowship in feminist leadership. At the time she was also identified by the Bill and Melinda Gates Foundation as a #Goalkeeper, one of the young people working to realise the United Nation's Sustainable Development Goals.
In the same year she published her first children's book Mpumi's Magic Beads (David Philip), which is available in 11 of South Africa's official languages. This book was awarded the 2018 South African Independent Publishers award for children's books, in 2019 it received the African Literary Award for Children's Literature as well as the Exclusive Books IBBY SA Award for Best Writer and most recently, on 13 November 2020, a Gold Pendoring Advertising Award in the Publication Design – Whole Design category.
Each project Masango undertakes seems to benefit from the Midas touch and is approached with similar passion and thoughtfulness. This year she produced a follow-up children's book, in collaboration with Professor Claudine Storbeck, director at the Centre for Deaf Studies at Wits, called Mpumi and Jabu's Magical Day (David Philip 2020). It tells the story of Mpumi, a girl with magic beans that allow her to fly, and Jabu, a deaf boy who teaches Mpumi about deaf culture. "The book as all Claudine's idea," Masongo told not-for-profit, social justice media publication New Frame. "She explained there's segregation between books for hearing children and those for deaf children, which is surprising to me because both sets of children can read…[I realised] the first book was for hearing children, and I started exploring how these worlds can come together intentionally. You end up thinking deeply about things you haven't thought of before, which is great."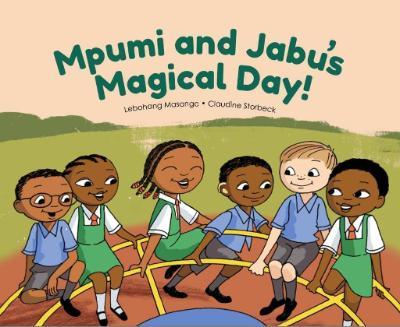 The book has been praised in the deaf community for its authenticity and a portion of the book sales will be donated to Hi Hopes, and early intervention initiative for new parents of deaf and hard-of-hearing children. (The Centre for Deaf Studies has started publishing books that cater specifically to the deaf community. All of which are free to download from the centre's website)


Most recently Masango released Grow To Be Great: Awesome African Achievers (Sifiso Publishers, 2020) in collaboration with Wits Chancellor Dr Judy Dlamini. It is an adaptation of Dr Dlamini's two books Equal but Different (Sifiso Publishers, 2016) and The Other Story (Sifiso Publishers, 2019) directed at young adults and it "seeks to inform, empower and validate their dreams".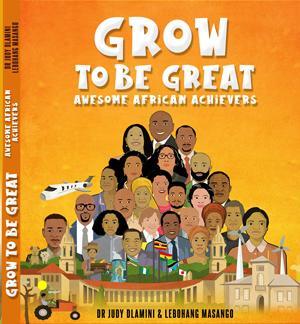 As an anthropologist Masango has also contributed chapters in two books this year, namely Connected Lives: Families, Households, Health and Care in Contemporary South Africa, edited by Nolwazi Mkhwanazi and Lenore Manderson (HSRC Press, 2020) as well as in Anxious Joburg: The Inner Lives of a Global South African City, edited by Nicky Falkof and Cobus van Staden (Wits University Press, 2020).
One wonders how Masango finds the time to narrate the audio-documentary What's Wrong With Groovin? on Kaya FM every Sunday from 2PM – 6PM. It is a packaged audio-documentary filled with music, art, literature and history, all held together by Masango. Listeners have described it "as a movement". The title references Letta Mbulu's 1967 hit of the same title and sums up Masango's sassy, positive affirmation of life in the lyrics: What is wrong with groovin'/Can't a girl just have a little happy.