Alumni get a special introduction to book art
-
Select Wits alumni were invited to meet Jack Ginsberg at the opening of his collection of book art at the Wits Art Museum
A special alumni event was held on 27 March 2019 to showcase the new Jack Ginsberg Centre for Book Arts at WAM, presented by Jack Ginsberg himself, who gave personal insights into the collection and spoke about the highlights of his collecting journey.
The event was conceived as an exclusive and intimate opportunity to acknowledge alumni who have contributed to Wits in some way. (See photos here.)
A triangular book; a movable book; a round book; a glass book; a metre wide pop-up book; a 10 metre long folding book. These are a few of Ginsberg's favourites in the collection. Artists' books are artworks in the form of books, rather than books about art.
Art collector and philanthropist Jack Ginsberg (BAcc 1979) began collecting in this field in the early 1970s, almost from the inception of this contemporary art form. He has recently donated his world-renowned collection to Wits Art Museum, to make it accessible to future generations of students and researchers.
The collection is unrivalled in Africa and in the Southern Hemisphere and includes more than 3 000 artworks, plus a unique archive of an additional 3 000 items on the history and development of the book art genre. A dedicated centre has been established at WAM to accommodate the collection.
This is a major centenary donation.
Read more at The Conversation.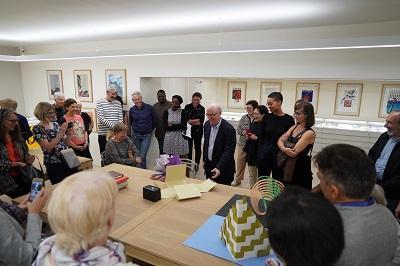 Photo: Peter Maher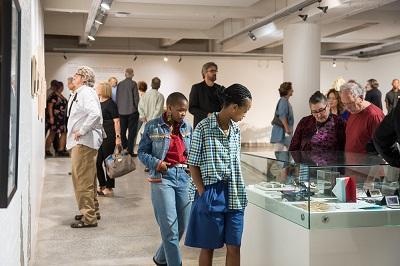 Photo: Anthea Pokroy