'Time is precious'
-
Advice from a long-time Witsie, Professor Desmond Cole
Note: Professor Cole passed away on 25 May 2018
If anyone has the right to offer advice on life and on studying, it must be Professor Desmond Cole. Aged 95 – the same as Wits University – he has a wealth of experience and academic achievement to share. His story is one of curiosity and an independent mind, as well as methodical application of knowledge.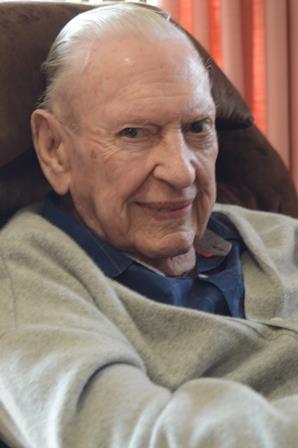 After serving for six years in World War 2, he graduated from Wits in 1949. In the course of his career he gave the University his linguistic gifts, his hard work as a teacher and administrator, and the heritage preserved by the Wits University Press under his direction.
Professor Cole and his wife Naureen are also generous donors to Wits. They feel that working hard for something like a university education helps you appreciate its value – and they have certainly put in the hard work they are talking about. They'd like to say to students:
"Work towards your goal, but if you find you want to change courses, do so, even though you always thought your first choice was to be the one and only. Work hard and don't waste your precious time messing around until you suddenly find it's exam time. But that doesn't mean you shouldn't enjoy your time at Wits. Make the most of it, whether your parents are paying, you've received a loan, or you yourself have worked and saved. It's a very precious time in your life."
Born in 1922, Prof Cole grew up in what was then the Bechuanaland Protectorate (now Botswana), where his father was a cattle trader and store keeper. He matriculated at Christian Brothers College in Kimberley in 1938 and his parents could not pay for further education.
He started work in the NRC mine recruitment offices in Johannesburg, but when the war broke out in 1939 he lied about his age (which was 17) to get into the Union Defence Force. Fluent in Setswana, he was placed with the Native Military Corps, transporting supplies and repairing railway lines and bridges. At the same time, he completed a course in Setswana through UNISA.
After the war, Prime Minister Jan Smuts offered white ex-servicemen a grant (repayable) to study at University. Desmond Cole enrolled for a BA at Wits, initially intending to major in Native Law and Administration. He soon switched to Bantu Languages, under Professor Clement Doke. He was appointed as an acting lecturer in his third year of studying (when a lecturer was fired for moonlighting!), then a full-time lecturer in isiZulu and SeSotho in 1949, the year he graduated with a BA. He never taught Setswana at Wits, though it was his first language. He did, however, examine government officers in the Bechuanaland Protectorate in that language, and was an external examiner for the University of Cape Town.
He graduated with his BA Hons in 1950 and MA in 1952. His MA thesis was published as An Introduction to Tswana Grammar. In 1954 he was appointed Professor and Head of Department, at the age of only 32. Prof Cole also published a Setswana dictionary (with Naureen's assistance) and other research findings over his career.
Among the black teachers on the African languages staff were Ray Mfeka, Ike Moephuli, Jonathan Sikakana and Francis Mncube. Another was the PAC leader Robert Sobukwe, after whom Central Block has recently been renamed. Students who went on to join the staff were Derek Gowlett and Estelle Rassmann (Ballot).
From 1971 to 1973 Prof Cole served as Dean of the Faculty of Arts and over the years he acted as head of several departments and served on Senate and Council.
He was director of the Wits University Press and published the Journal of Bantu Studies (later African Studies) and the Bantu Treasury Series (fiction and nonfiction books in African languages).
He also undertook fieldwork trips and spent over a year teaching in the USA. On one of these American trips he took with him his co-author "Mac" Dingaan Mpho Mokaila and a Ugandan linguist, Michael Bazzebulala Nsimbi.
A life partnership
When he left for the USA, Desmond traded in his VW Beetle and on his return needed a car. Taking delivery of the vehicle he'd ordered turned out to be time-consuming and by the end of that day, with the banks closed, he found himself without any South African cash. He decided to borrow R20 from his friend Jack Levin at the Walker Pole pharmacy in Jorissen Street. Unknown to him, Levin had died earlier that year (1966), but the helpful pharmacist who worked there lent him the money herself. She was Naureen Lambert. Later he invited her to dinner, repaid the loan … and eventually married her.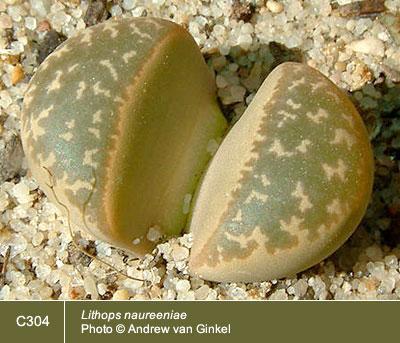 All his life, Prof Cole was interested in succulent plants and, without any formal botanical training, specialised in the genus Lithops. With Naureen, he covered hundreds of thousands of kilometres in South Africa, Namibia and Botswana, researching the plants, and together they produced two books on the subject.
A birding trip to the Okavango Delta resulted in another book, Setswana – Animals and Plants.
Prof Cole retired in 1982. He had seen the University grow from just over 3100 students and 123 staff in 1945 to about 9000 students by that point.
In appreciation of his contribution, Wits conferred an honorary DLitt degree on him in 1988.
He and Naureen live in a retirement village in Lonehill, north of Johannesburg. He is a regular participant in exercise classes and takes a keen interest in Wits.