Rulers of the growling stomach
-
Kota Kings serve up some advice for starters
Former tax consultant Tankiso Makwela (LLB 2013) and his business partner Loyiso Bikitsha, who studied management and marketing for a BCom at Wits, thought they would have corporate careers. But they turned out to be entrepreneurs. Their Braamfontein eatery, Kota Kings – a modern spin on the traditional quarter-loaf heart-stopper sandwich – is doing well and they are thinking big.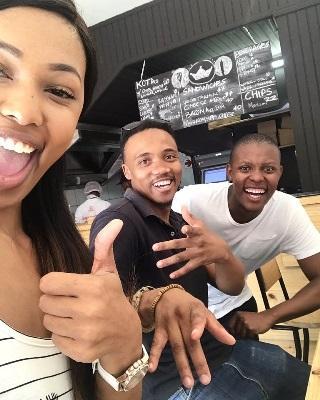 Witsie journalist Nomvelo Chalumbira spoke to them about the challenges of starting an enterprise. Main thing: don't wait for it to be perfect; just start. And it's important to have a mentor.
"We have two mentors at the moment," says Tankiso. "We are being mentored by Wits alumnus Steven Dike (BArch 1995). He is an executive director at Famous Brands. He is a more technical mentor who's helping us with building the business and the processes for the business. We want to build a solid brand and we believe it will be great to get guidance from someone who's in our line of business.
"We are also mentored by my uncle. He is more of a general business mentor. One of the things we have learnt from him is the importance of managing all relationships and treating everyone with kindness while also being wise in our business dealings. He's also taught us not to be discouraged during tough times and the importance of staying humble and saving up for rainy days during the good times. He says that business is cyclical and we need to be constantly aware of that."