Good news and inspiration at Founders' Tea
-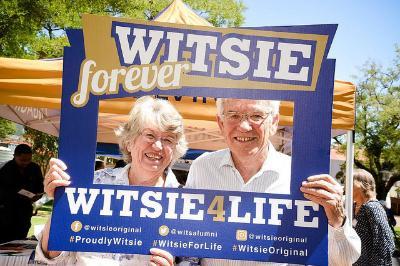 It was a remarkably forward-looking crowd of Witsies at the 2017 Founders' Tea, held on 30 November on the Gavin Relly Green, West Campus. Mostly aged 70 and above, they were still keen to hear the Vice-Chancellor's outline of new developments at Wits and guest speaker Sipho Pityana's vision of the leadership South Africa needs for the future.
Civil engineer Robert Schaffner (BSc Eng 1951), aged 97, was the oldest Witsie present, though some of the guests had graduated in earlier years. Founders are Witsies who graduated 40 or more years ago.
Photos of the event are available here.
Vice-Chancellor and Principal Professor Adam Habib welcomed the guests, especially the new Founders in the Class of 1977. He said it had been a good year for Wits, with no disruptive protests. The challenges of financing higher education and accommodating students remain, but these have to be resolved systemically by government, he said.
Highlights and plans
Meanwhile, there is plenty of good news. Wits has increased research output, pass rates are expected to rise this year, and the University is using innovative technology to put education within reach of more people. Wits is also working with industry to produce the skills needed in a rapidly changing society. Professor Habib said the University and the City are making Braamfontein a place where future generations of students will be safe and where business and cultural life will flourish.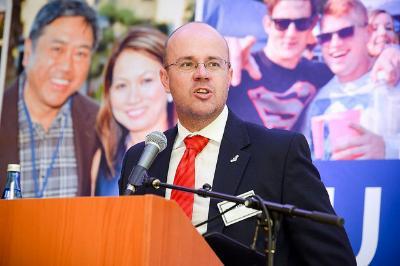 Master of ceremonies Simon Gear (BA 1998, BA Hons 1999, MSc 2014) mentioned the impact of investment in basic education, a point that the Founders clearly appreciated. He also described a Wits degree as a "harpoon" in the context of "teaching a person to fish".
Development and Fundraising Director Peter Bezuidenhoudt spoke of the surge of corporate financial support that has come for Wits recently. He also highlighted a year of sporting achievements – including beating Tukkies at rugby in the USSA tournament for the first time in 50 years – and special residence reunions. Alumni should also be pleased to see Wits in the Times Higher Education Global University Employability Index – the only South African university in that ranking.
Reflections on leadership
Sipho Pityana, a leader in business and adviser on matters of labour and higher education, is also convenor of Save South Africa. This is a civil society campaign in support of democracy, accountability, integrity and the values of our Constitution.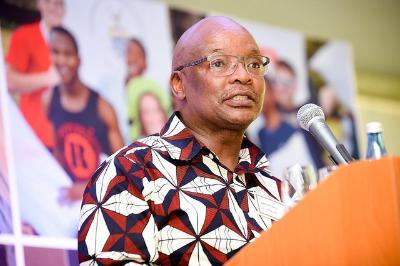 Wits is an appropriate place to reflect on the leadership South Africa needs, he said. It is a place that should produce people capable of producing and defending new ideas.
Looking back, 1977 was a time of repression: a time of conscription, detention without trial, political killings, spies and censorship. Though some were privileged, no citizen of South Africa was free. But it was a generation that dared to imagine, fight for and realise a free South Africa.
Freedom is threatened
This freedom, Pityana said, does not go far enough and is now threatened. Many people are still marginalised and may have begun to question the efficacy and credibility of the Constitution. Inequalities are widening. The failure of the basic education system since democracy is one of the biggest betrayals of people's hope and trust. The health system, Pityana said, is "an assault on human dignity". In rural areas, hardly anything has improved for some people. "How can we expect the poor to embrace and respect the Constitution when the promise is betrayed?"
We need leadership with integrity, whose word will be honoured, whom we can trust with the state coffers. "Not one who invokes narrow ethic proclivities" or who exploits divisions in society, but an inclusive, nonracist leader who embraces the values in the Constitution. One who will hold others accountable for corrupt deeds and is capable of removing rogue elements in important institutions. One capable of appointing a credible cabinet and who appreciates the independence of the judiciary and the Chapter Nine institutions. One who can forge a new social compact. "We can do without a populist leader who will make false promises."
The consequences of misgovernance will be with us for years to come, Pityana said. There will be more job losses. South Africa cannot afford free higher education for all. "The social contract is not sustainable if it's about asking the poor to give more," he said. We must get back the money that has gone from the state coffers.
"We have a beautiful country," Pityana concluded. "It is ours to mess up. We must all be vigilant and defend our democracy."