Shudufhadzho Musida: A Miss SA public favourite
- Wits University
Wits student, Shudufhadzo Musida is amongst many hopefuls vying for the 2020 Miss SA crown.
Musida, received the most number of public votes when she secured a spot in the top ten of the 2020 Miss South Africa beauty pageant. The top ten finalists were announced early this month.
The fashion model who hails from Venda in Limpopo is currently studying towards an honours degree in International Relations, which she believes will help her steer positive change in the world.
"I have always wanted to change the world and work for the United Nations and international relations equips me with knowledge about the world, the politics therein including the political economy. I find modules like Negotiation and Diplomacy to be quite interesting because they teach me skills that transcend the international relations realm."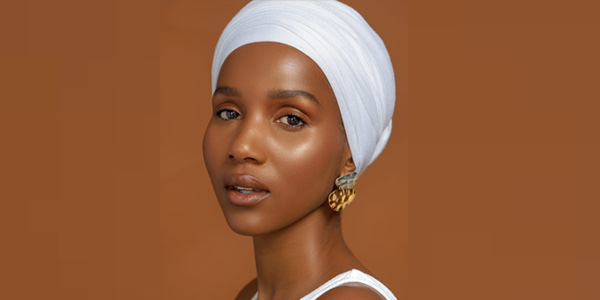 Born on the same day as Nelson Mandela, a leader who touched many lives across the globe, Musida lives by his same ideals. The 24-year-old beauty says she entered the competition to be of service to the world and transform the lives of people. She is passionate about destigmatising mental health, education and the economic empowerment of communities, especially for women and children.
"Once you empower women and children you empower nations and end the cycle of abject poverty," she says. For these reasons, one of the women she looks up to is Dr Phumzile Mlambo-Ngcuka for the work she does in empowering women and children through her role at UN Women and the Umlambo Foundation. In 2019, the University bestowed an honorary Doctorate in Literature on Mlambo-Ngcuka for championing women's rights and advancing gender equality globally.
Singing praises to the matriarchs in the country, Musida says she looks up to mothers and grandmothers who continue to display resilience amidst their own life challenges.
"I look up to all our mothers and grandmothers for fighting to make sure we get an education and good opportunities in life despite any difficulty they faced and for teaching us the power of being a woman and raising agents of change."
Mental health is an important issue to her as juggling her academics, her modelling career and Miss SA activities can become overwhelming at times. She constantly has to monitor her mental health to strike the right balance.
"There are a lot of sleepless nights and "woosah" breaks, but school always comes first. I am thankful for the support I get from God, the Miss SA organisation, my psychologist, Calulo Foundation, my family, and friends. It honestly takes a whole village to juggle it all, but dreams always keeps me going."
As part of her social initiatives on education and empowerment, she will also be focusing on mental health because it "is often overlooked and disregarded", particularly in disadvantaged and rural communities she says.
"It is more important now more than ever because of COVID-19 to check in on mental health, especially in the education sector with children having to adapt to so many changes in their daily lives, and more so in disadvantaged communities where poverty has been exacerbated."
Speaking about her Miss SA journey so far, Musida says it has been a phenomenal one characterised by growth and valuable lessons. She hopes to use the Miss SA platform to impact on lives.
"I read a beautiful quote that said 'the legacy you leave behind, are the lives you touch and I want to do exactly that. The Miss SA platform allows me to touch so many lives virtually and on the ground. It allows me to help people, even at a small scale, in disadvantaged and rural communities like where I come from," she says.
In the past, Wits University has had a number of students reach the finals of the prestigious beauty pageant. Wits graduate Ntandoyenkosi Kunene was crowned Miss SA 2016. In 2017, Boipelo Mabe and Shané Naidoo made it to the top five of the competition. Mabe was crowned second princess.
The 2020 Miss SA will be crowned on Saturday, 24 October 2020 at glamorous pageant, which will be screened on M-Net and Mzansi Magic.