Another Witsie for Miss SA?
- Wits University
Will another Witsie reign as Miss SA this year?
Two Witsies, Boipelo Mabe and Shané Naidoo have been selected as finalists for the country's prestigious beauty pageant, Miss South Africa.
Last year, the Wits community was elated when Wits graduate, Ntandoyenkosi Kunene was crowned Miss SA 2016.
Mabe is a current Master's in International Relations student at Wits and Naidoo is a recent Industrial Engineering graduate.
Both beauties are passionate about women empowerment, youth development and education and dispel myths that surround beauty queens and pageants.
As a female engineer, Naidoo understands the struggles of women in a male dominated industry and wants to use her experiences to empower women and inspire her peers.
"Being a female engineer, I understand first-hand how women are often underrated and unrecognised. I want the challenges that I have overcome, and the lessons that I have learnt to serve as an inspiration to the youth, so that they can be inspired to live up to their full potential," she says.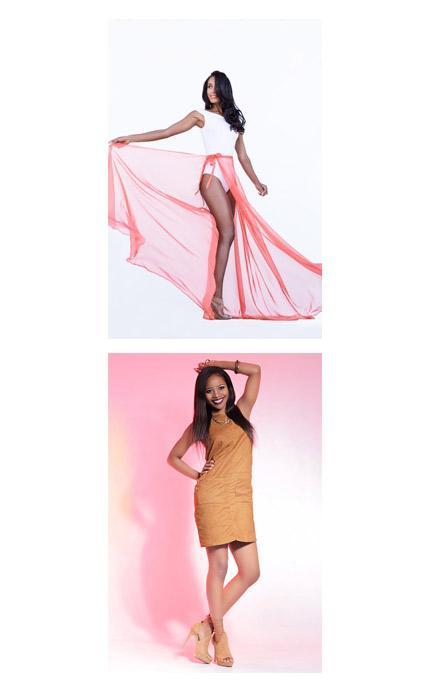 Naidoo is doing her part for women empowerment and youth development. She is a speaker and a mentor for WomEng, a non-profit organisation that focuses on the education, advocacy and advancement of young girls in engineering, science, technology, mathematics and related fields.
The 25-year-old Benoni beauty, who was a Miss SA finalist in 2015, wants 2017 "to be the year that we shatter those glass ceilings and break the stereotypes and stigmas that still surround women today."
For Mabe, who hails from Alexandra her passion for empowerment emanates from her own life story.
"I am passionate about women empowerment through education because I have seen the impact it has had on my life. In moments where my beauty and who I know did not work, my education and knowledge spoke for me."
She is actively involved in her community and works with organisations like Ratang Bana, MadeinSA and Alex FM. She is also a social entrepreneur, a news anchor on Soweto TV, a political analyst and a public speaker.
The 23-year-old is no stranger to pageantry. She was crowned Miss Alexandra in 2013 and won the Clicks Cover Girl competition in 2015.
She draws inspiration from her father; a taxi driver whom she says could not provide much for her growing up, but has always supported her aspirations and interests.
"From him I have learned the principles of hard work, standing for what I believe and independence. I used to be embarrassed by the fact that my dad was a taxi driver but today I have grown to embrace it and celebrate it, because I realised it was his presence, love and support that mattered most to my growth and development as a young woman and not his job title," she says.
She hopes to use the Miss SA title to bring about realistic and meaningful change to South Africans at grassroots level.
Miss South Africa 2017 will be crowned at Sun City on 26 March 2017 and will receive R1-million in cash from sponsors Sun International and Cell C, as well as a bouquet of prizes that will elevate the competition to one of the richest pageants in the world.
For the first time this year, the public can vote for their favourite top 12 finalist. Their votes will have a 25% weighting of the overall voting towards the winner, with 75% resting with the official judges. To vote for Boipelo Mabe SMS 02 to 45791 and to vote for Shané Naidoo SMS 10 to 45791.