Witsies vie for top spot in battle of minds
- Wits University
Three Wits students are aiming to secure top positions in a national competition for economics students.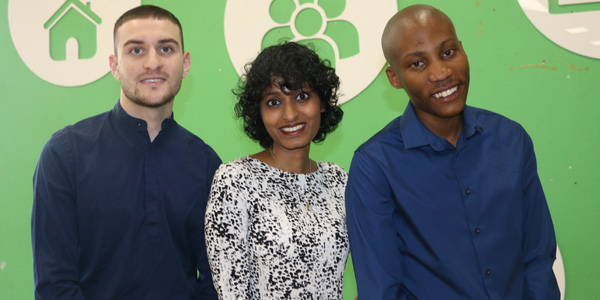 The three are finalists in the Nedbank Old Mutual Budget Speech Competition whose winners will be announced in February. The trio will be competing against students from six other universities whose essays were shortlisted by a panel of industry judges in 2019.
Rashalia Pather and Karabo Tlagadi are finalists in the undergraduate category while Marc Landau is a contender in the postgraduate category.
Launched in 1942, the competition seeks to encourage students to apply classroom knowledge to real world economic challenges by producing an academically sound essay in response to a set topic. See the 2019 essay questions.
Wits boasts a long list of former winners and has dominated the competition in the last decade by fielding winning ideas. Wits students have previously claimed either first or one of the top three places since 2010. Former winners include the Dean of Commerce, Law and Management, Professor Imraan Valodia, and Professor of Economics, Frederik Booysen.
Dr Lyndal Keeton, Lecturer in the School of Economics and Finance and the Wits competition coordinator, commended the students for their dedication. Each student invested about two months in writing the essay, which required a lot research and critical thinking.
"Whatever the outcome, we are very proud of them for producing excellent work while managing their already demanding academic load," says Keeton.
Related Articles:
Top Spot for Witsies, February 2019
Benjamin McGraw wins postgraduate category of annual Nedbank Old Mutual Budget Speech Competition, February 2018
Witsies claim top positions, February 2017
Budding economist does it again, February 2016
Wits finalists dominate budget speech competition, November 2016