The Wits Great Debate
– Local Government Elections 2016
The Wits Great Hall will be setting for a epic live televised debates between the three major political parties in Gauteng. The debates are hosted jointly by Wits University, eNCA and Independent Newspapers.
ANC vs DA vs EFF
The Battle for Joburg – 14 July 2016
Jeremy Maggs and Iman Rappetti of eNCA's NewsNight will facilitate the debates and will be joined by a panel of academics from Wits University and editors from Independent Newspapers.
Admittance:
Strictly ticket holders only. Tickets can be collected on a first come basis from the Events Office, Room 2010, 2nd Floor, Senate House, Braamfontein Campus East. Two tickets per person only.
Enquiries: 011 717 1194/95
Broadcast live:
Watch the debates live on Facebook:
@Wits – University of the Witwatersrand Facebook page
Follow the debates on Twitter:
@Wits_News
@WitsUniversity
#Witsdebate
#WitsVotes
#WitsExpert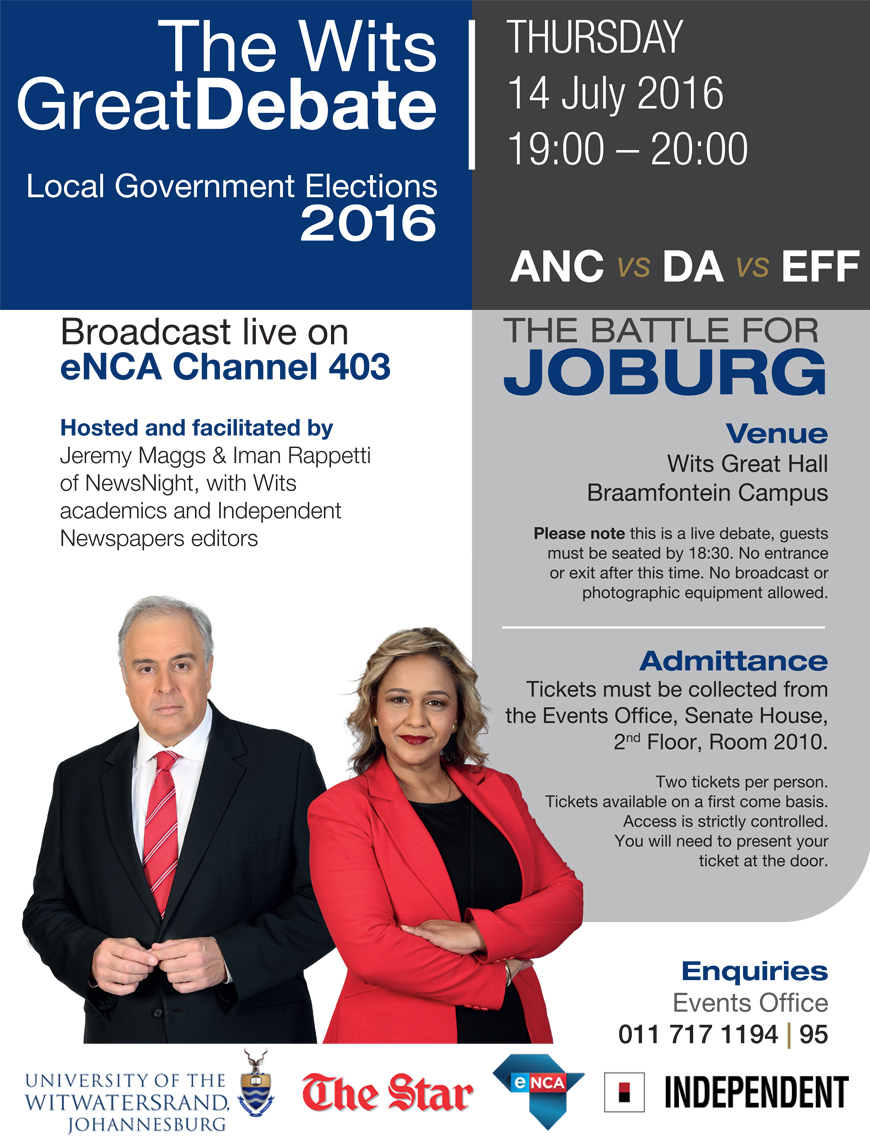 Share
Tweet