VC awards incredible students
- Refilwe Mabula
The exceptional intellectual capacity of 20 students was celebrated at the Vice-Chancellor's Scholarship Awards breakfast on Sunday, 3 April 2016.
These scholarships are awarded to the top 10 most outstanding matriculants from all schools who have chosen to do their undergraduate degrees at Wits University and to the top 10 matriculants from Quintile 1 and 2 schools, categorised as schools with the lowest infrastructure and learning resources.
"The scholarships are intended to reward incredible students, who are the crème de la crème in society and people with incredible talent. The 20 young men and women sitting here represent the best in the country and not only in the University, "says Wits Vice-Chancellor and Principal, Professor Adam Habib.
During his address, he told the recipients that Wits aims to be at the top of the academic pyramid and therefore it is important to recognise their excellence and attract them to the institution.
"Great universities are built by great academics and students. We want to create an enabling environment for students to learn and that is why we spend so much of our time and resources to win over these young men and women."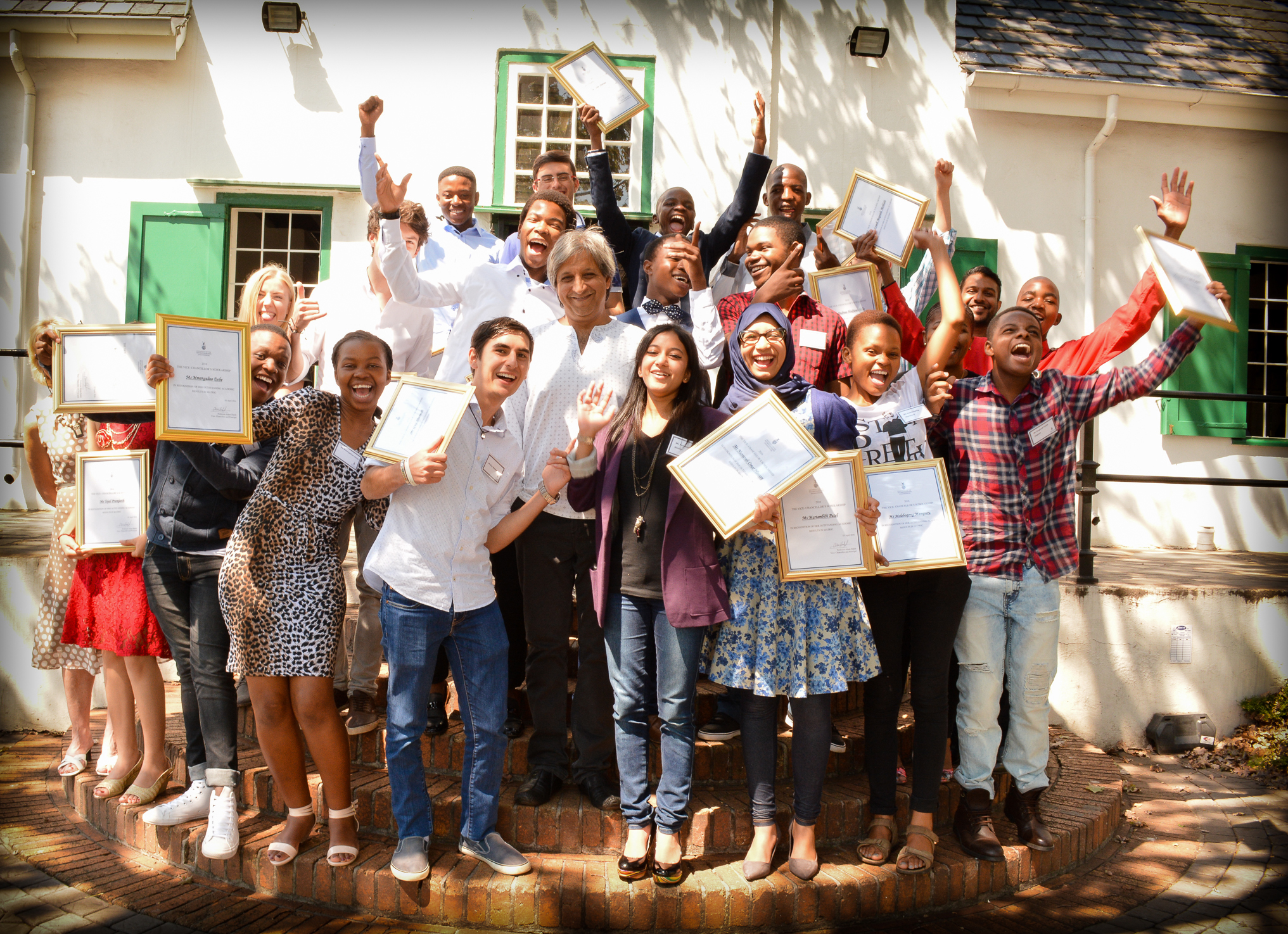 He assured the students, who were seated among their parents, that they had come to the "best university", adding that Wits' robust, politicised environment will force them to study and teach them to operate in the multi-cultural environment.
Habib also encouraged the students to participate in extra-mural activities in order to learn outside the classrooms as much as they learn inside the classrooms.
Bachelor of Accounting Science student, Tladi Johannes Shumba was one of the scholarship recipients. Shumba is a graduate from the Wits Targeting Talent Enrichment Programme that prepares high school learners for university.
He was accompanied by his former principal at Dendron Secondary School, Moloko Matsapola. Dendron is one of the top rural performing schools in the country where mathematics, science and accountancy are compulsory subjects.
The event was also attended by donors and representatives from the various Wits faculties.