Microsoft Office 365
We're providing Office to every one of our students at no cost. That's right - for FREE!
This automatically updatable, subscription-based software ensures you always have the latest version of Word, Excel, PowerPoint, OneNote, and more for as long as you are a student here and the programme continues.
According to an IDC study, students with Microsoft Office skills are better prepared for work in the professional world and we are pleased to help our students on their road to success.
Install on a maximum of 5 devices including mobile devices, Windows devices and Apple devices
Use with OneDrive for automatic device syncing
Use the same programs as the faculty/school to ensure full file fidelity
This offer is available to all Wits students who are currently registered for the academic programme and have access to Central IT facilities, using your Student Email address and Active Directoy password.

Download your Office here, and follow the instructions.
If you have any trouble, and for support, contact Microsoft: https://support.office.com/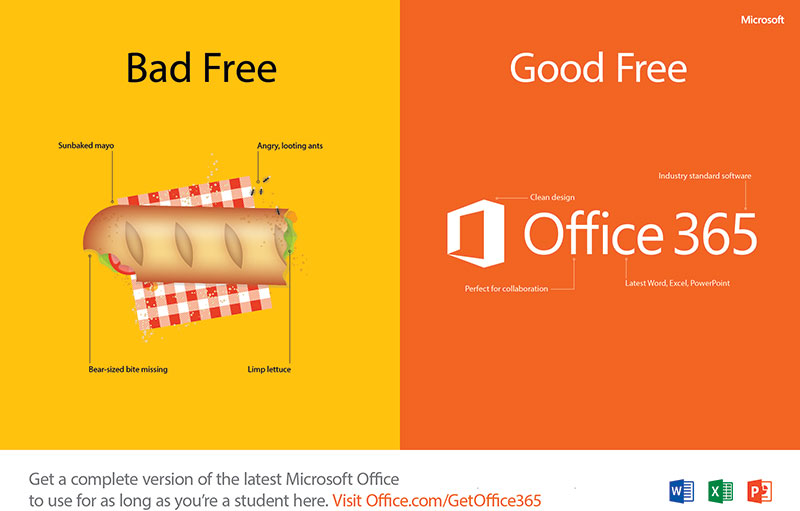 Share
Tweet